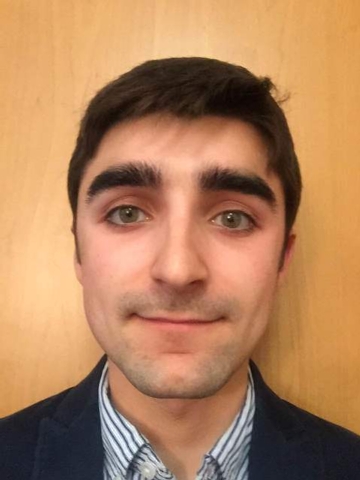 For University of Nevada, Las Vegas juniors Matthew Viton, a mechanical engineering major, and Kevin Curry, an accounting major, driver safety led to the development of TreadControl.
"Kevin proposed that we create some sort of sensor to alert the driver to change their tires, similar to a check engine light or tire pressure sensor," Viton said. "Tire tread wear was an important but overlooked aspect of driver safety."
According to Viton, the idea for TreadControl fits well with modern automobile technology as electronics and sensors in vehicles are increasing.
"TreadControl is a specialized 3D scanner coupled with predictive software that would allow auto service providers to scan the tires of a vehicle and generate a clear and comprehensive report on tread depth," he said. "This information is used to estimate a usable life left on the tires and identify wear patterns as these can indicate other significant issues with a vehicle."
By tailoring the product to the rapidly growing 3D technology industry, Viton said TreadControl will elevate the amount of services the auto service industry is able to provide.
"This product would provide an enhanced customer experience as well as increase the safety of our roadways," he said.
Viton said the Southern Nevada Business Plan Competition provides start-ups with the connections to pitch their idea and potentially find investors.
"The SNBPC allows young people an outlet for their ideas to present them to people who know what investors want to see and help them understand what aspects of their idea need to be improved before attempting to make it a reality as well as what steps to take along the way," he said.
Viton and Curry, who first came together in the fall of 2013 for the Governor's Cup Business Plan Competition for Global Entrepreneurship at UNLV, are excited to have gotten this far in the competition.
"This is the second time TreadControl has been a finalist in a business plan competition," Viton said, "and we're excited to have another chance to present our idea in the hopes of making it a reality."