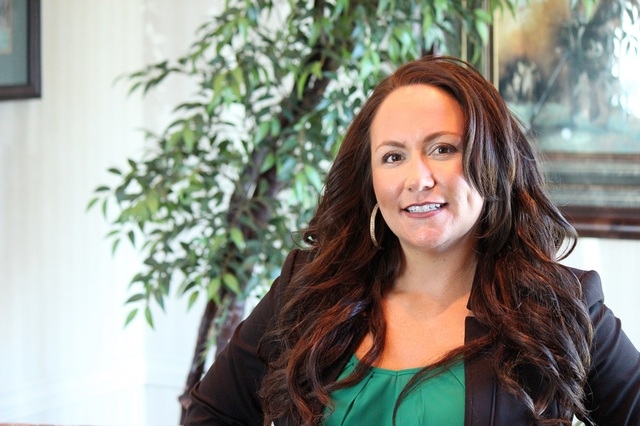 Small-business owners have a lot of foreseeable risks in front of them: loans, construction time and even partnership agreements. But according to insurance industry experts, the unforeseen should be accounted for when constructing a business plan.
Local agents like Mindy Martinez, vice president of commercial lines for Western Risk Insurance Agency, and Francie Stocking, CEO for Western Risk Insurance Agency, are concerned about a contemporary part of the business world: cyber liability insurance.
It's something that most organizations don't consider and a standard business policy has little coverage for organizations that could potentially suffer a data breach or other cyber problem, the duo explained.
Paul Bruemmer, head of commercial product development at Farmers Insurance Group, agreed with their concern, mentioning some of the big players like Target getting hit. "But small businesses are just as vulnerable," he added.
Cyber coverage can help clean up the mess after a breach and save some expense. Bruemmer said Farmer's covers for, and handles through outside organizations, the notification letters to customers, along with paying up to the policy limits on a company found liable in a law suit.
Protection of data isn't just limited to the wired world.
Matt Engle of Cragin and Pike Insurance, said potential suits could come from personal information on paper files being breached.
"If you storing things on paper, as well as on files, make sure that that insurance policy will cover both areas," said Engle. "It might be a policy that only covers electronics and doesn't cover the paper files."
Information is not the only thing that could ignite trouble for an organization.
Small businesses should also be concerned about things like fires or automobiles that could end up parking at the side of an owner's desk.
The fix to this is purchasing a business income and extra expense policy, said Engle.
This protects owners from things like having to put up a temporary shop while rebuilding their place of business or losing money on not being able to collect rent.
There are some tricks of the trade, Bruemmer said, when it comes to building insurance.
"A building owner has one good trick up his sleeve," said Bruemmer. "He can go back to those people leasing the building, and be sure that he's named as an additional insured under the policy."
This will transfer the liability back onto the tenant, instead of the building owner. The method can also save in premium dollars on the owner's side.
On top of that coverage and building insurance, Bruemmer said business owners need what is usually referred to as commercial general liability.
"What liability ends up covering is for things that they don't expect or intend that result in bodily injury or property damage to a third party," said Bruemmer.
Bruemmer used an example of a customer heading into an establishment where workers forgot to put a sign out after mopping a floor. If the individual falls, a suit can result against the establishment for being negligent because the sign was not out warning customers. General commercial liability is often sold as a small business policy, he added.
Depending on the business, there are other dangers like a plumber's work failing. Bruemmer called this coveraage "liability products and completed operations."
For businesses that have vehicles under the company name and driven by the owners or employees, Bruemmer said he recommends a $1 million policy.
Rick Schnider, local agent for Farmers also favored the $1 million coverage level.
"A million is a very good coverage level," said Schnider. "I don't want to say it's a great starting point because you can have it less, but it sure leads one to a comfort level, having a million in liability coverage."
Bruemmer also suggested adding uninsured and underinsured motorist to commercial policies.
If employees are driving their own vehicle but on the clock, another type of policy was suggested by Bruemmer: non-owned auto liability coverage.
This policy will extend from the business to the employee and their car. This type of policy also covers 1099 independent contractors, according to Engle. Its inexpensive but something that business owners should consider, he said.