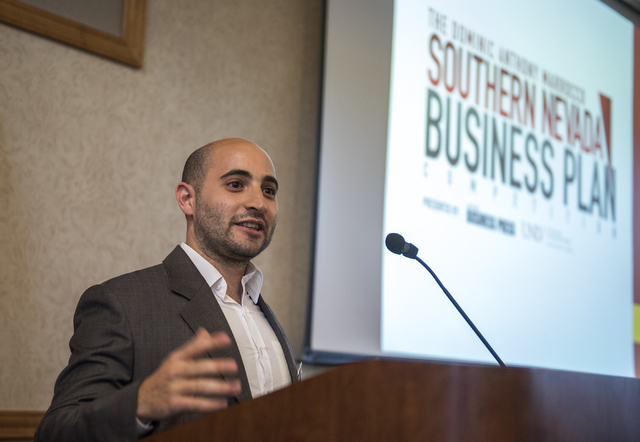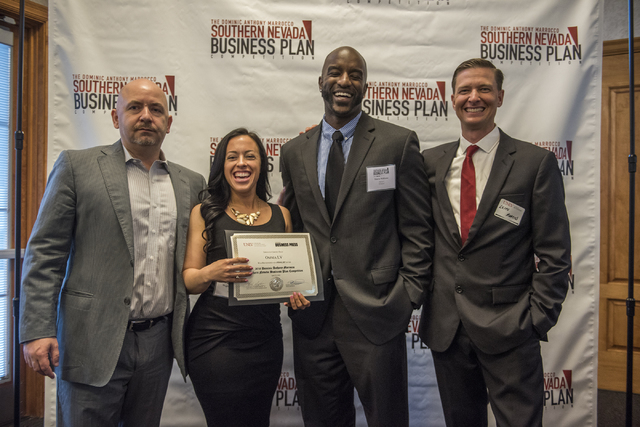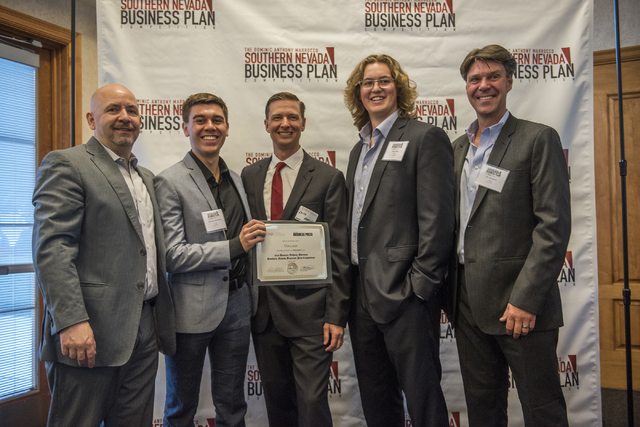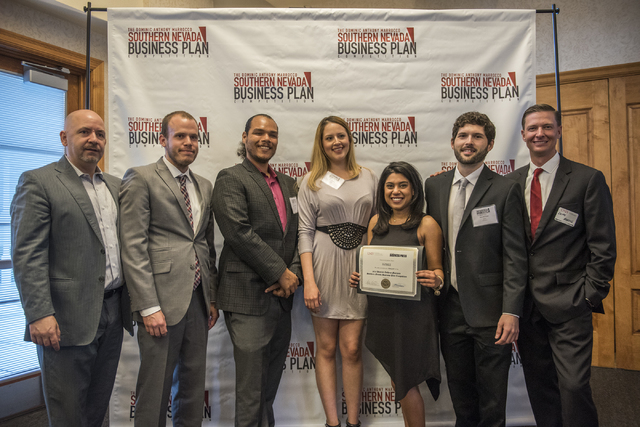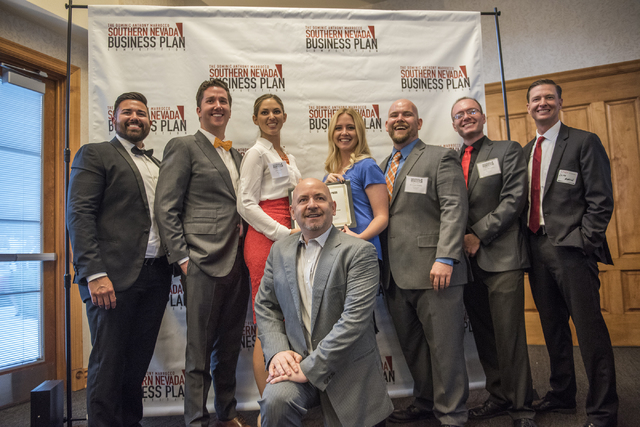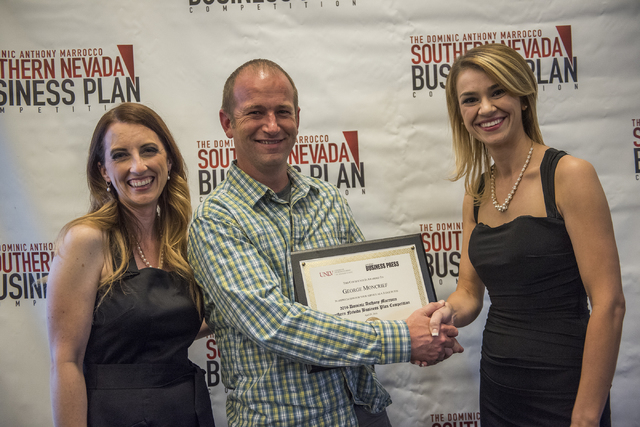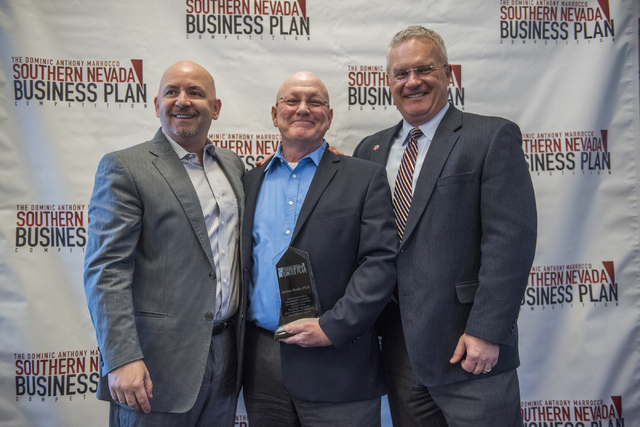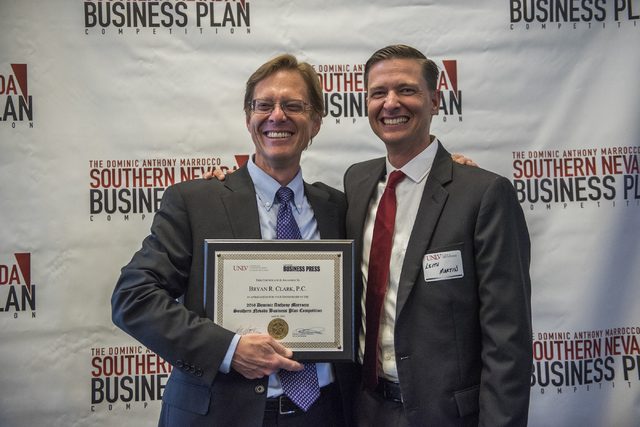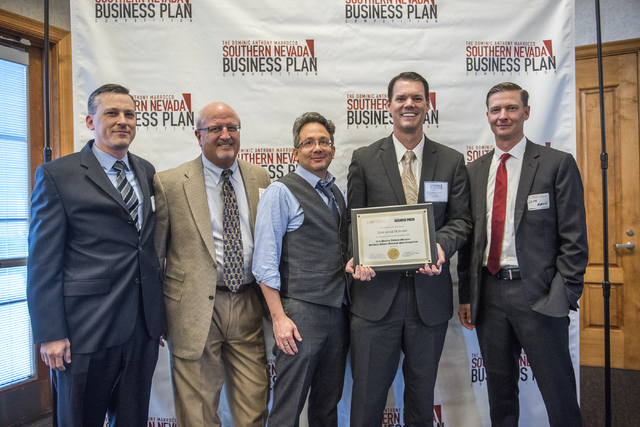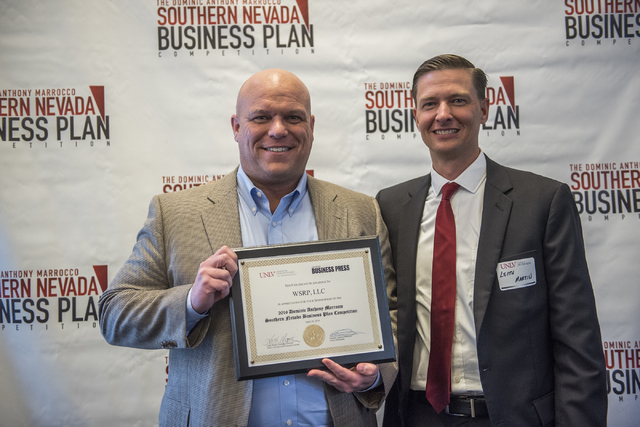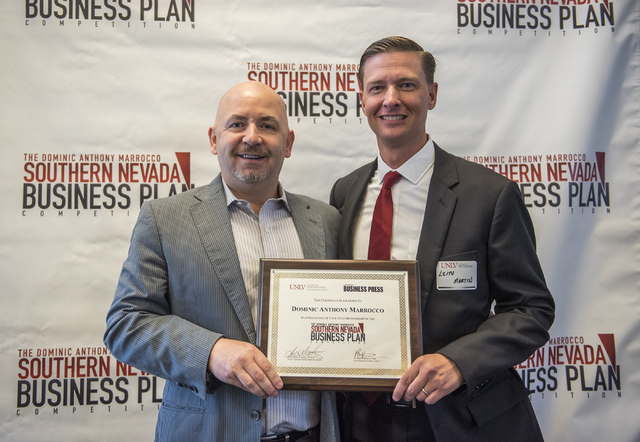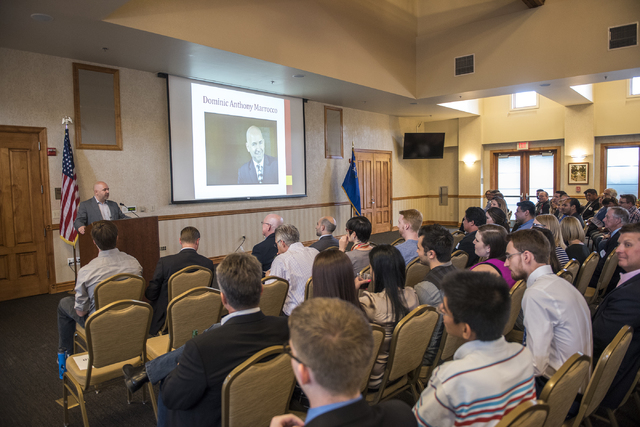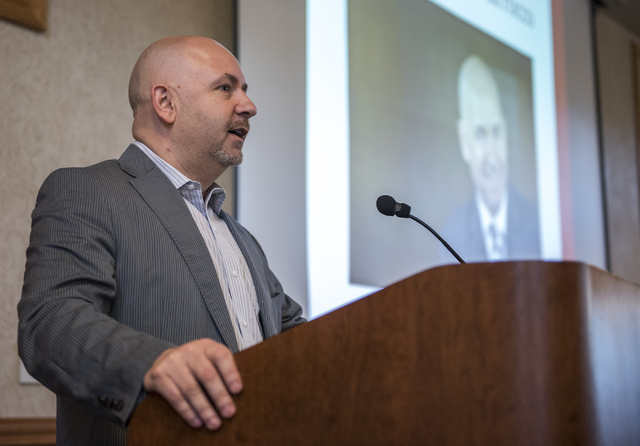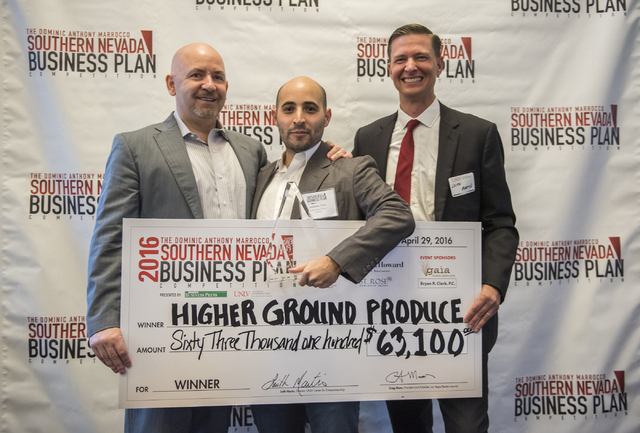 Higher Ground Produce, which aims to bring premium local produce to Las Vegas, took home more than $100,000 in cash and in-kind prizes as winner of the 2016 Dominic Anthony Marrocco Southern Nevada Business Plan Competition on April 29.
Jonathan Torn, co-founder and director of business development for Higher Ground Produce, said he met his business partner, Cliff Goldkind, in graduate school at Tufts University in Medford, Massachusetts.
"He went to Vegas a lot and his cousin owns a farm, Teshuva Agricultural Projects, in Israel," Torn said of Goldkind.
"There's not a lot of local produce grown here and there's a huge culinary scene so we wanted to bring high-quality produce to this dining capital."
Torn received a check for $63,100 as well as $11,500 in public accountant and business adviser services from WSRP, $10,000 in legal services from Howard &Howard Attorneys, and $9,600 in office services from St. Rose Executive Suites &Virtual Offices.
"It's really gratifying because it means all the hard work we put into it paid off," Torn said of winning. "It also means that we've been given a seal of approval from the judges and that it can work here."
The seventh annual competition aims to recognize and support the efforts of Southern Nevada entrepreneurs.
It is managed by the University of Nevada, Las Vegas Lee Business School's Center for Entrepreneurship in partnership with the Las Vegas Business Press and is underwritten by Dominic Anthony Marrocco, an honorary fellow of UNLV's College of Engineering.
The competition finalists were BzBee, an online social networking and business growth tool that allows small and midsized businesses to connect and network; Collage, a peer-to-peer social network that is exclusively for students within a single college campus; Pyrohalt by FRP Innovations, a nontoxic and high-performing fire-resistant polymer treatment; and OmniaLV, a nocturnal amusement park that provides residents and visitors with an alternative nightlife entertainment experience.
Torn said the next steps include working on getting the necessary permits and continuing to raise additional funds to reach the $6 million it takes to launch Higher Ground Produce in Southern Nevada as well as reach out to potential new clients.