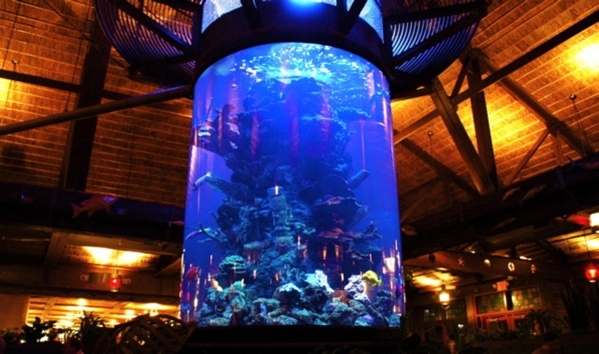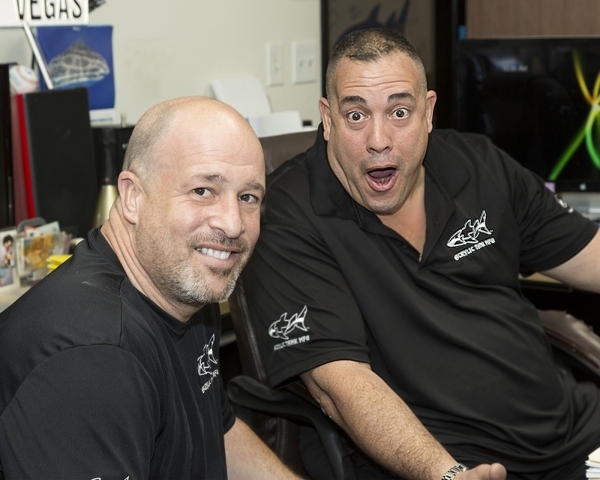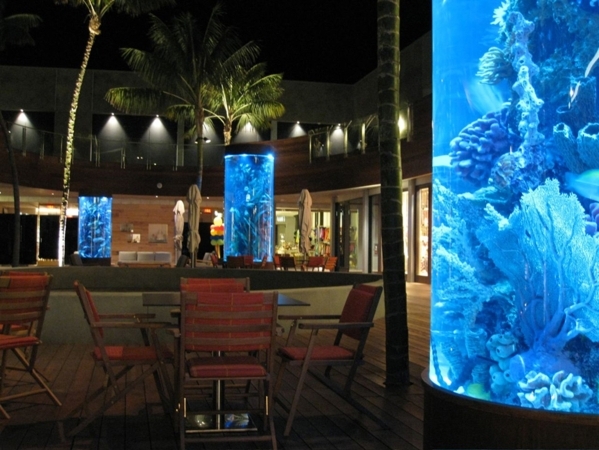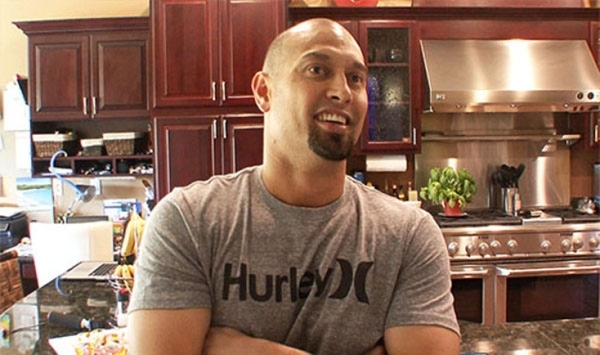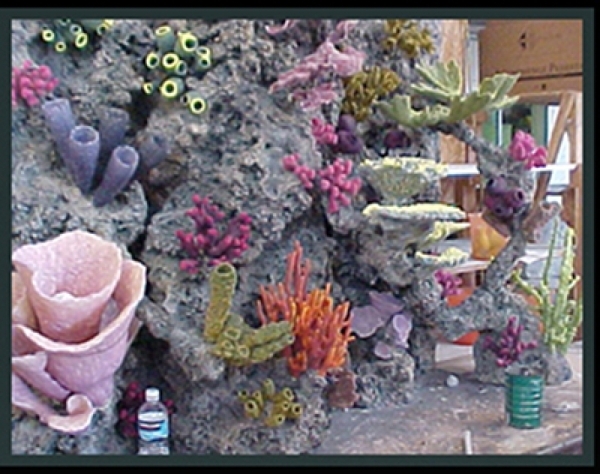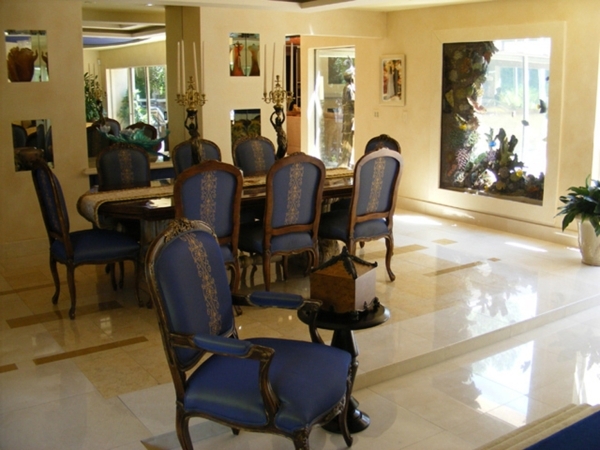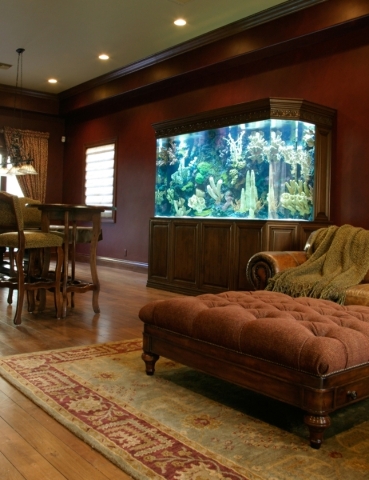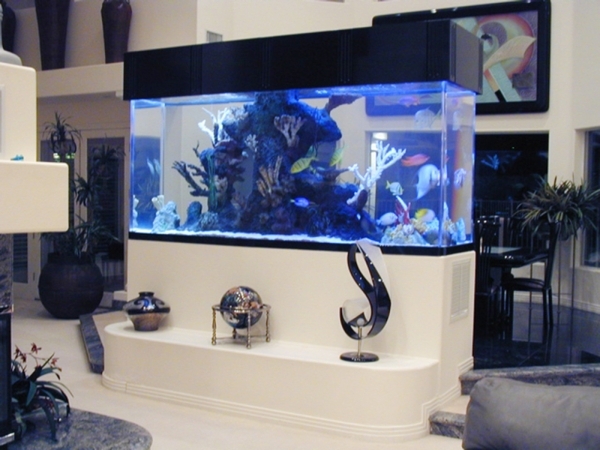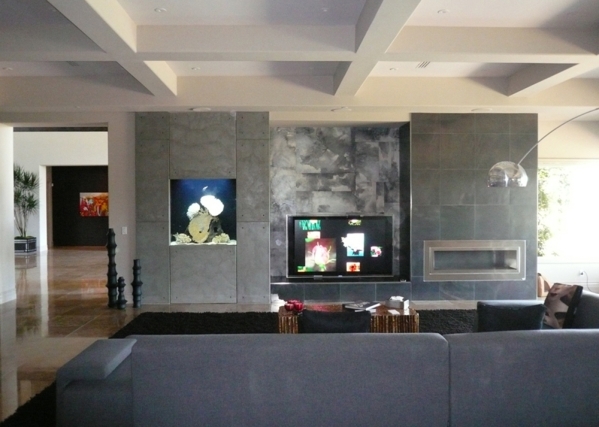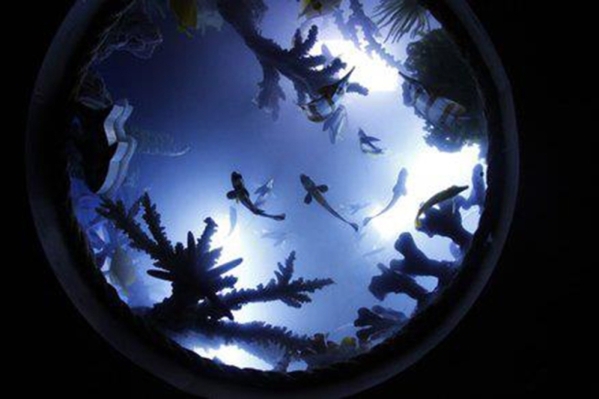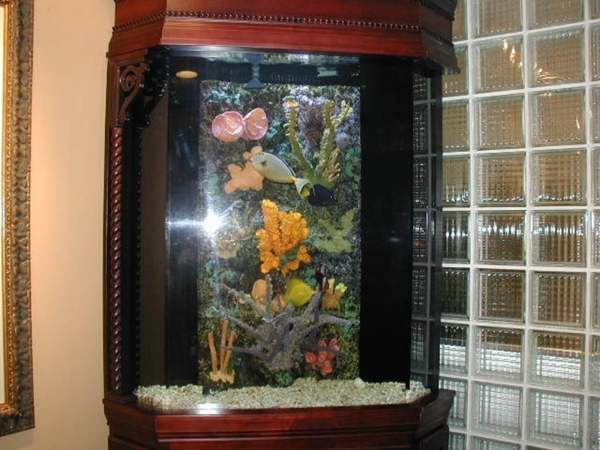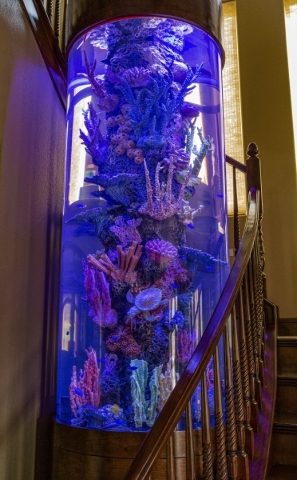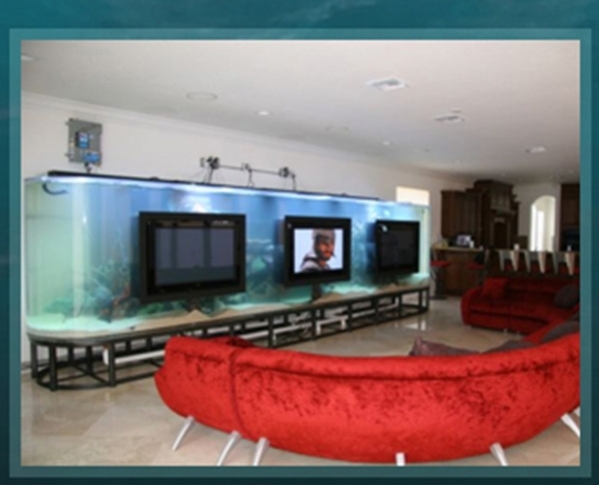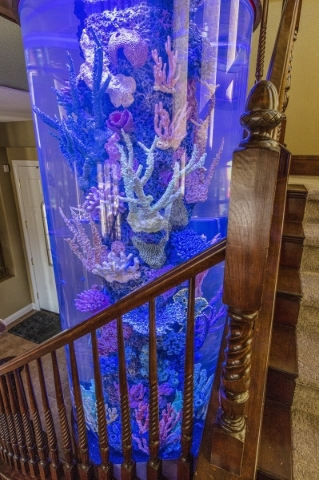 According to Woody Allen's character Alvy Singer in "Annie Hall," "a relationship … is like a shark. It has to constantly move forward or it dies."
Brothers-in-law and partners Wayde King and Brett Raymer's business relationship almost turned into a dead shark in 2008 when the local economy, well, tanked.
"Like everybody else, when the economy crashed, we had been in a boom business and then we pretty much closed up doors. It was tough. We had to lay off friends," recalled Raymer.
The pair own Acrylic Tank Manufacturing, which is a Las Vegas-based manufacturer of all things acrylic, but aquarium tanks in particular.
"Sales had been up and down over the years," King added, but during the Great Recession, "we thought we might go out of business. At that point, we just kept going with some projects to hold us over, and then we got into Brett's dream to be on TV."
The partners had built up a steady stream of commercial and residential clients who buy their custom-designed acrylic products since starting out in 1998, but when business slowed down.
Raymer dreamed up the idea of a reality TV show about their business. He cajoled King into investing money to produce the "sizzle reel" required by TV executives to gain interest in a project. Said King, "We made fun of Brett, that it was a dream and we needed to keep moving forward," with it, sort of like a shark.
After more than a year of shopping the idea around through a friend in the business, they were given the green light by Nancy Glass Productions to produce six episodes of "Tanked" on the Animal Planet network.
The show is now in its fifth season and follows the team as they design aquariums for such celebrities as Shaquille O'Neal, Tracy Morgan and MGM executive Bobby Baldwin, as well as trendy restaurants and Fortune 500 companies.
"I guess the first six shows hit, we broke some records, and from that point on, it's just been a lot of filming, a lot of traveling and a lot of work," King said. "We didn't know whether it was going to go or not and it definitely took off and it's changed everything."
The business began in the late 1990s with funding from Brett Raymer's father Irwin, who appears on the show as "The General" and serves as the company operations manager. King and his wife Heather (Raymer's sister) and their two girls lived in Eagle Hills with The General, who wanted a 600-gallon fish tank. King had a background in fish aquariums since childhood on Long Island, New York, and according to the show's website, "recognized Wayde's zeal for fish and partnered with Wayde to help him hone his expertise of tanks and fish and grow both into a successful business."
Many of the company's staff appear regularly on the show, including someone called "the redneck" who lives in a trailer on the property, and Agnes, who reportedly left a sales job at the local Ferrari dealership to work for the tank-makers.
"We started off in 1997 with five of us, and now we're hovering at around 50 employees," said Brett during a recent interview in their 13,000-square-foot warehouse, visible from the Interstate 215 freeway just west of Interstate 15 (look for the shark emblem).
There's even a souvenir shop where they sell such merchandise as T-shirts ($20-$99) and bobblehead dolls.
They manufacture not only aquariums, but acrylic viewing panels and railings used in homes and public places. Another lucrative line for them has been holding tanks used by many local restaurants.
"We've donetThe Palms, we've done the Wynn (Las Vegas), Encore and City Center, said Raymer." A lot of the restaurants in these hotels cater to the Asian culture, and they like a certain kind of fish that have to be kept live, so we build all the behind-the-scenes holding facilities as well."
He also mentioned the firm is pursuing an opportunity to put its stamp on a more mass market "small, mom and pop"-sized home aquarium that would be made in China. "So it's not just custom aquariums, but maybe something for everybody so they can find our brand," Raymer explained.
Besides aquariums, the company also designs and installs outdoor ponds, and they have a national affiliate referral program for qualified maintenance contractors. Said King, "we're probably one of the only manufacturers who will build 'A to Z.' We build the tank, the stand, the ponds, the filters, the coral insert and we'll install it anywhere around the world."
King, who bears a striking resemblance to Kevin James — star of the hit TV comedy "King of Queens" — interacts with his brother-in-law, who bears a striking resemblance to actor Donnie Wahlberg, on a familial level that has not been seen on TV since Ray Romano and Brad Garrett on "Everybody Loves Raymond." With equal portions of "The Honeymooners" and "The Beverly Hillbillies," the show follows a consistent format: Raymer brings in either a major celebrity or whale client with an unusual and urgent need for a ridiculously themed tank, and King (who does most of the heavy lifting) struggles to bring the job in on time. Hilarity ensues.
Their clientele runs the gamut — local, national and international. In its five years on the air, the show has featured installations in a store at the Galleria Mall (Holy Sheets), a downtown Las Vegas wedding chapel, a dentist office in Long Island, and backstage at the Rio in Penn and Teller's Green Room and postshow Monkey Room.
"They exceeded our wildest expectations," said Penn Jillette of the dual-sided tank that included a custom insert of hand-carved skulls, a workable trap, strategically placed playing cards and their trademark red ampersand symbol. The partners chose 25 different fish including the stars and stripes puffer (Penn and Teller are large flag fans.) Teller's first impression of it was strong enough to induce him to actually speak out loud on videotape (an obscenity, which had to be deleted).
With annual sales now in the $8 million to $10 million range, the company is swimming in success, due in part to the choice to locate it Las Vegas, said King. "It's played a major role. The casinos wanted something different, not just aquariums. We were capable of doing a lot of different things with acrylic, which filled a niche market."