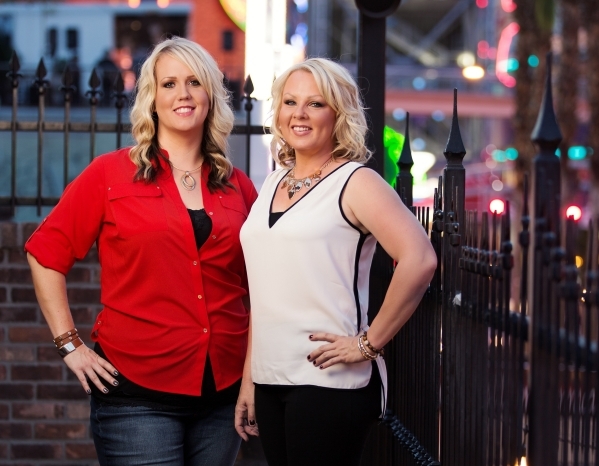 After working nearly 10 years in visual merchandising for a local casino and retail group, Heather Campbell broke away to start her own business, Heather Allen Concepts, in 2007.
"I like designing things and I didn't like being limited," she said. "I felt like I was put in a box and was told this is how you get to live and this is the most amount of money you're going to make. I wanted to determine that for myself."
Nearly 10 years later, Campbell has grown her business to include a team of 10 employees and represent clients such as the Palazzo, Chanel USA, Gucci and The Grand Bazaar Shops at Bally's Las Vegas, and she's on the cusp of doubling the size of her existing location.
For the first year, Campbell worked by herself in her Las Vegas apartment.
"The first year was pretty interesting," she said. "It was about finding what works and doesn't work."
Campbell said visual merchandising is about making the most of space and making it more attractive to consumers.
Heather Allen Concepts services include store planning, fixture design, fabrication, logo and branding, large format printing, merchandising and mannequin styling, seasonal window design, temporary window display, special event design, mall common area planning and design.
"In order to be productive in sales, you have to create an experience so the customer will feel comfortable," she said. "A lot of my clients see a 40 percent increase in sales, which is really exciting to see."
Karen Cashman, owner of Cashman Photo on Las Vegas Boulevard South, has worked with Heather Allen Concepts for more than four years and relies on the company for design and fabrication elements.
"Heather Allen Concepts are true professionals and leaders in innovative concepts that are compelling and lead to increases in revenues," she said. "In fact, we received an award by the Specialty Retail Report magazine in April 2014 for the Most Improved Retail Display."
During her second year of business, Campbell moved to a location on West Charleston Boulevard and garnered clients such as Fashion Show mall and The Venetian.
"I never advertised and clients were approaching us through word of mouth," she said. "I totally winged it in the beginning, but now the company has grown to a bigger office and more employees."
In 2011, Campbell's sister, Samantha Lucas, who had been helping with financial aspects of the business from the start in her spare time, decided to join the company full time.
"As things started expanding, I took the plunge," Lucas said. "We became 50-50 partners, bought a large format printer and brought on a team of fabricators so we could do everything in house."
Campbell created visual merchandising training for specialty leasing managers at the nearly 30 properties owned by Chicago-based Starwood Retail Partners.
"We've worked together to improve common area standards in the majority of our properties," said Suzanne Paradeis, regional director for specialty leasing. "She considers all aspects of the tenants needs, including understanding their business plan, merchandising display, the environment and the needs of the developer."
As the company expanded, Campbell relocated two years ago to a 4,400-square-foot space at 5480 S. Valley View Blvd.
"We're a mile from the Strip and close to a lot of our vendors, so we couldn't be in a better location," she said. "We searched for this location for two years before moving."
Next year, Heather Allen Concepts is slated to double its space as it will take over the adjoining space in order to add a showroom and increase manufacturing capabilities.
"We hit this hurdle and we want to help everybody and do more," she said.
Lucas added, "we want to help all retail clients and be a one-stop shop for all of them so their branding is strong."
Campbell said the extra space will allow the company to have grab-and-go sales and hire sales associates.
"We'll be able to provide anything the customer needs," Lucas said.
The company's five-year plan includes more than just expanding locally.
"We want to make Las Vegas our design hub and open additional locations in San Francisco, Denver and San Diego," she said. "We've noticed that the markets are strong in those cities and we receive requests from malls in those cities all the time."
Campbell said she hopes that in the future when people think about retail stores they think of Heather Allen Concepts.
"Whether they're going for a certain look or don't know where to start," she said, "we want them to come to us to give their product life."