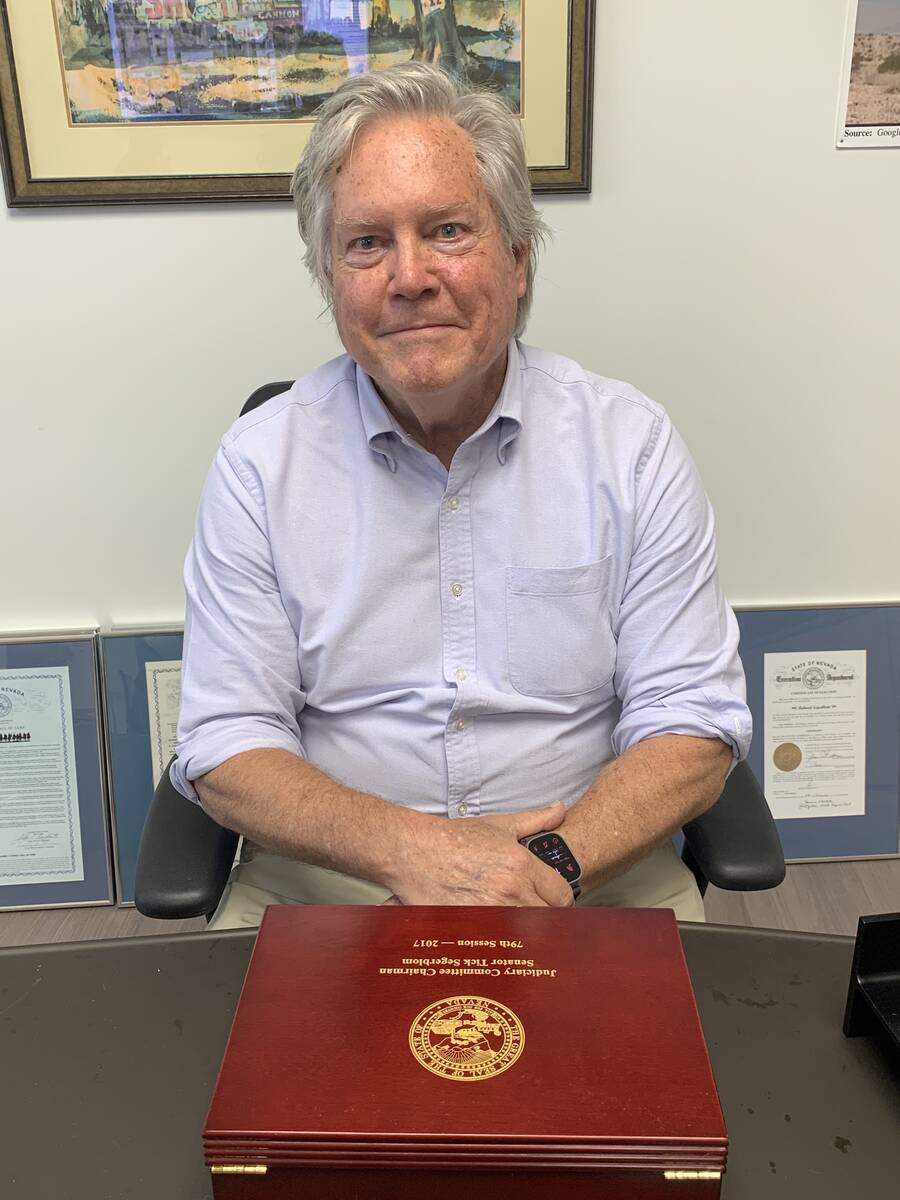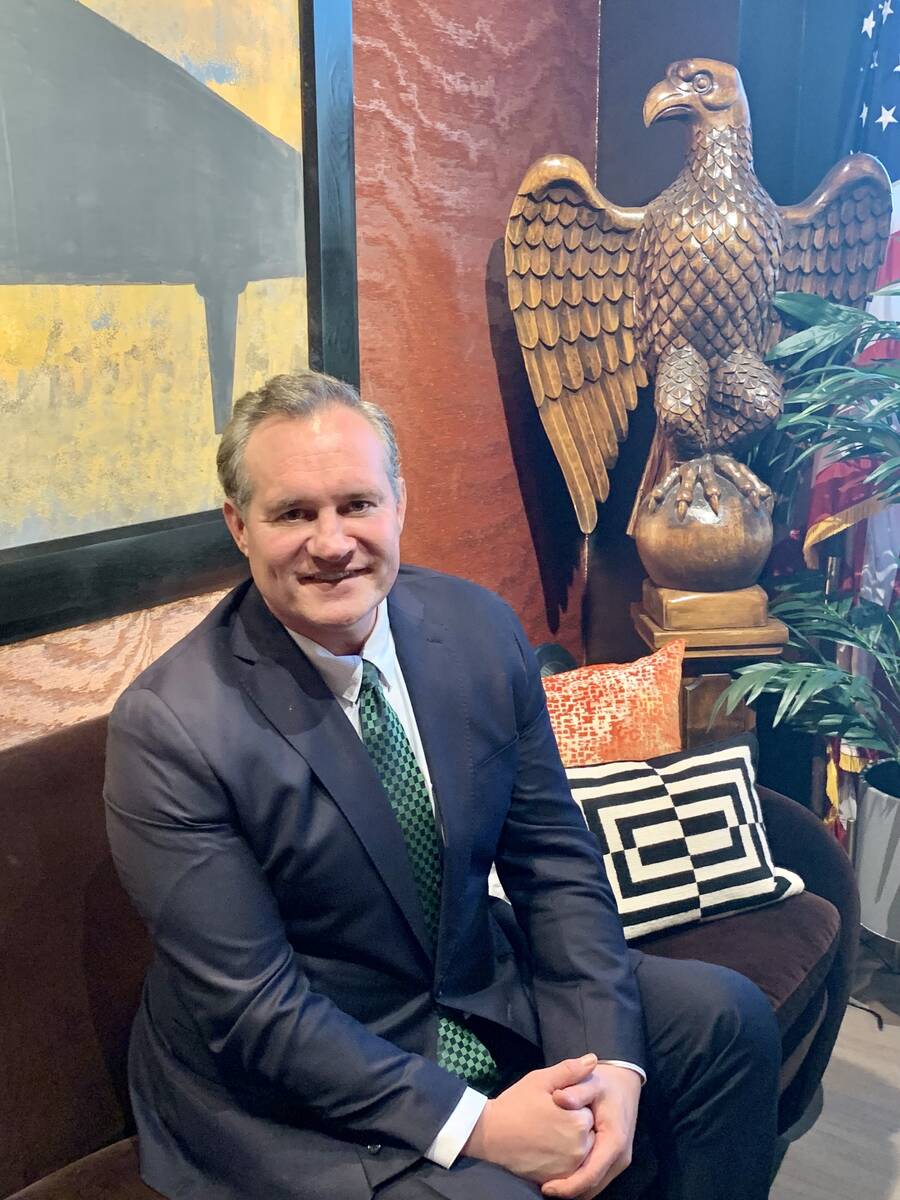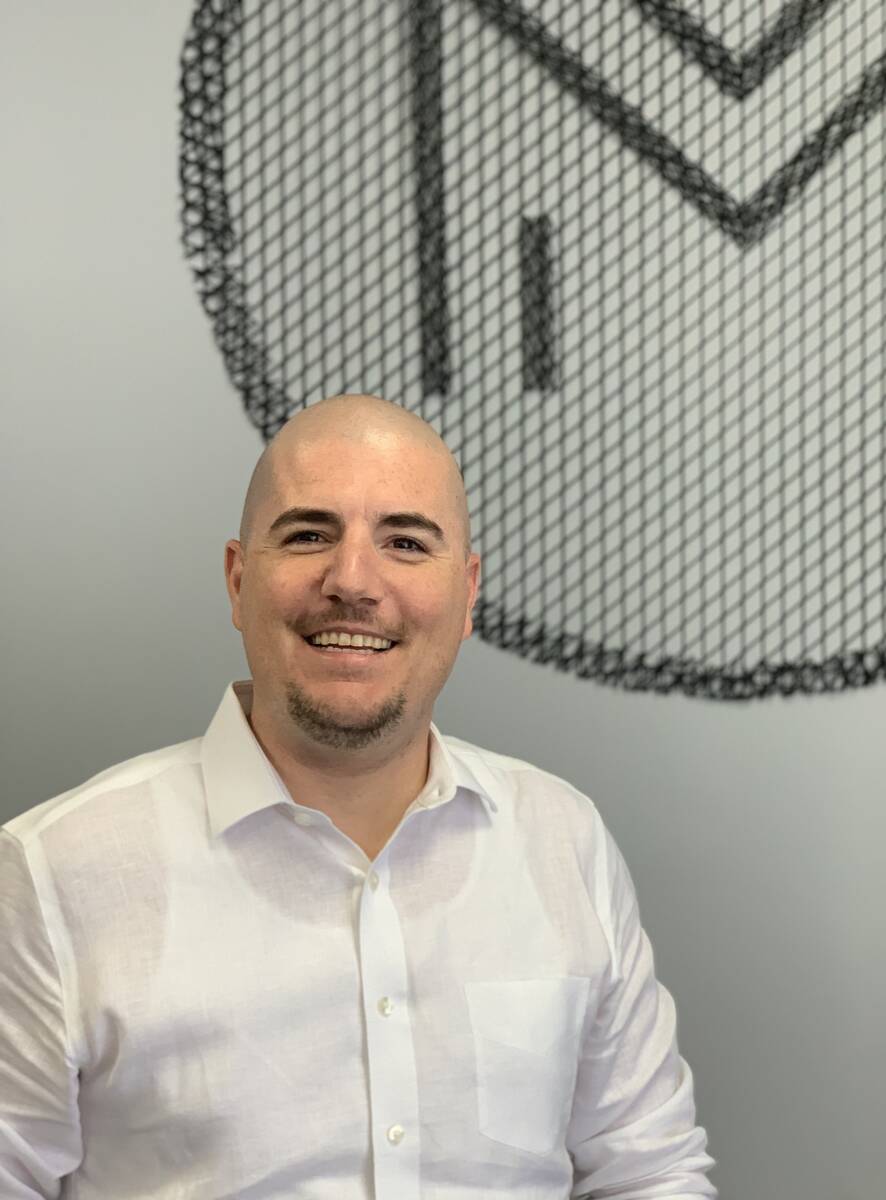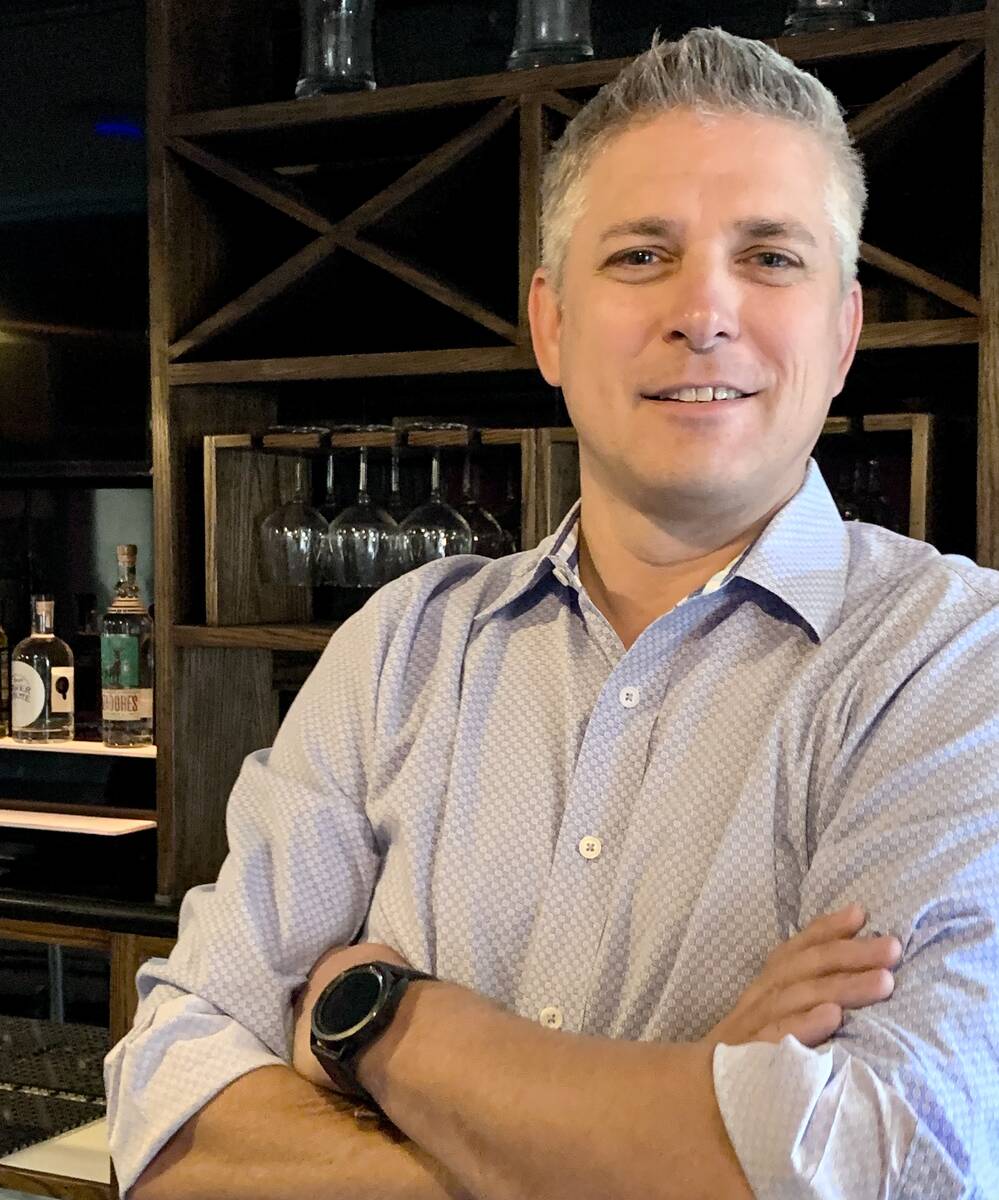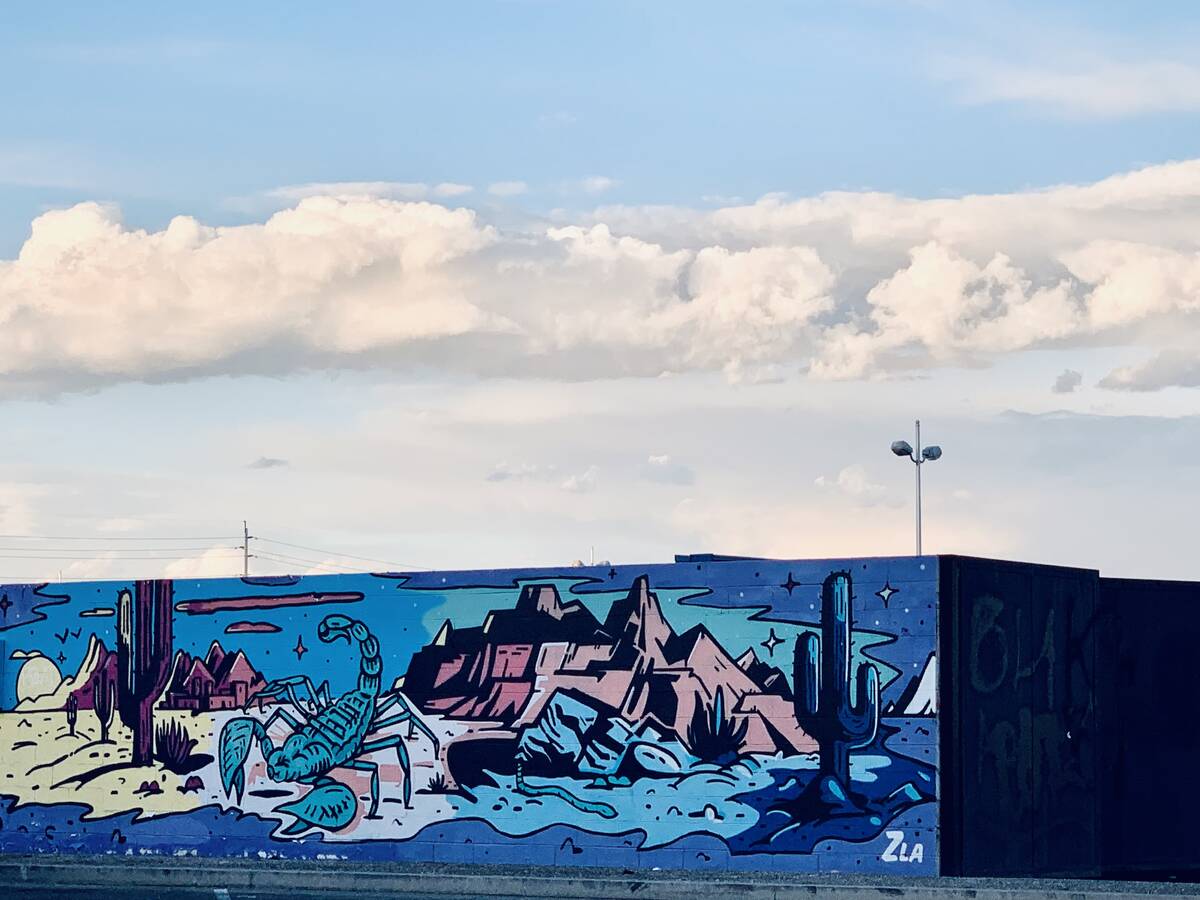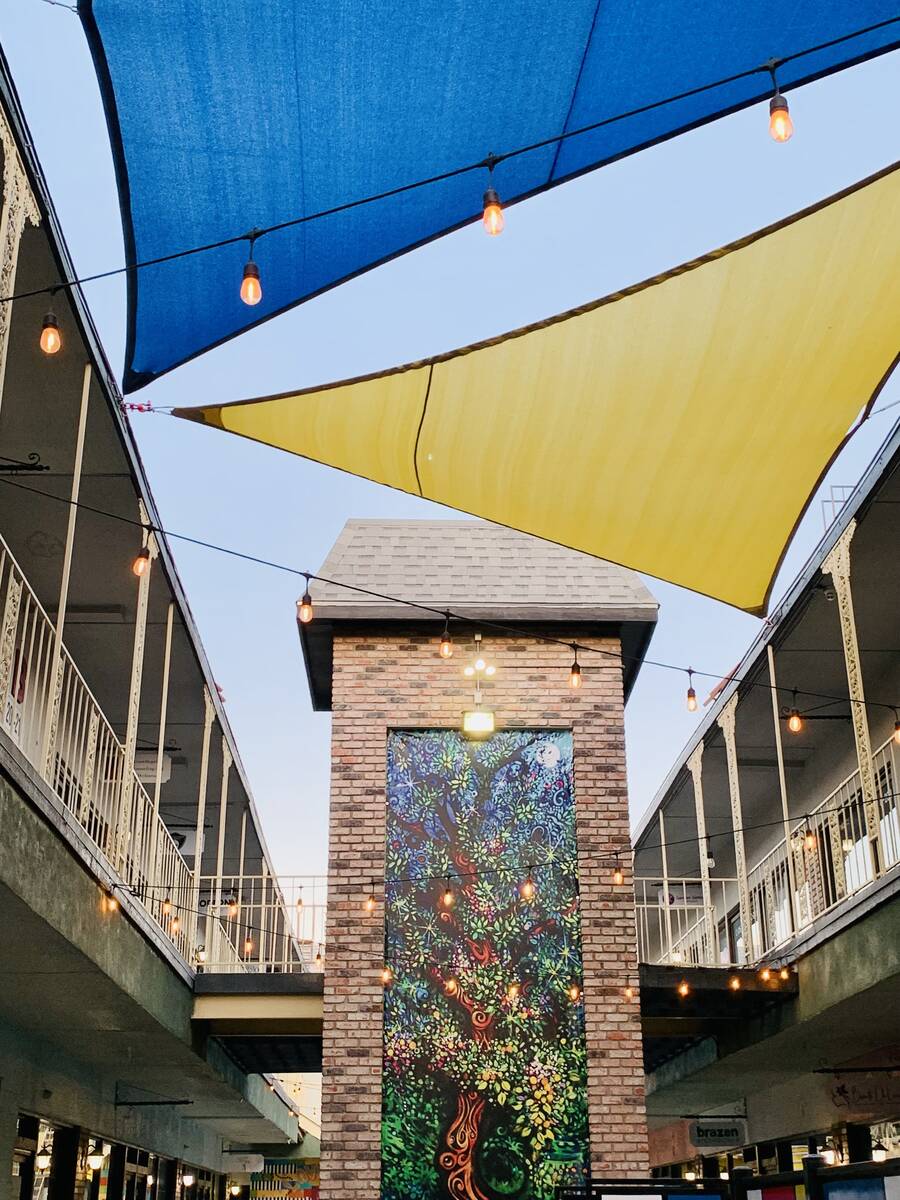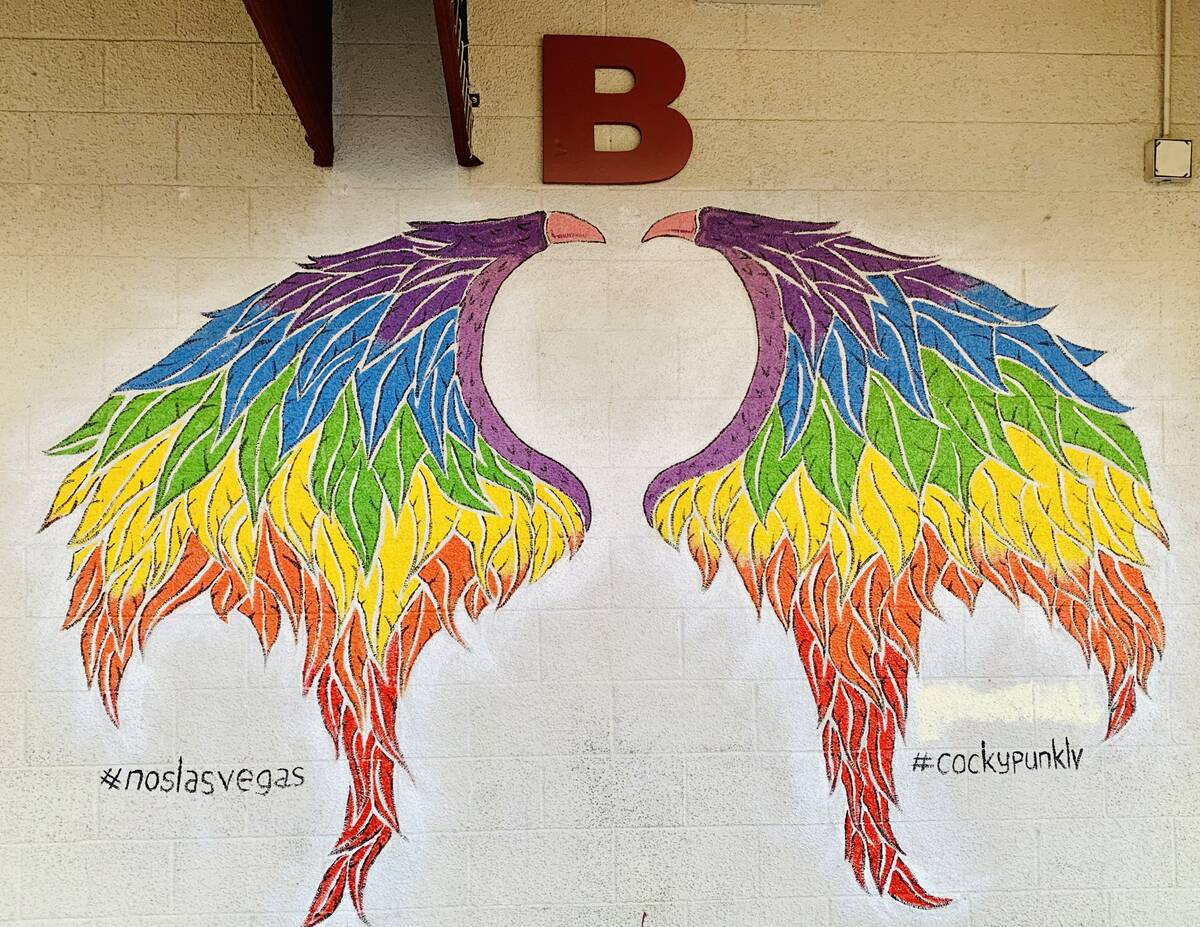 A diamond anniversary is a special day and the Historic Commercial Center District World Village will commemorate 60 years with an open house Oct. 21.
The Native American holistic healing ceremony, starting at 11 a.m., will honor the Southern Paiutes. There will be an installation of new sidewalk murals and a chalk art competition, followed by a community festival until 7 p.m. Along with music, food, art and entertainment, a 60-year music montage will feature its heritage.
The celebration will debut the 55-minute walking tour through its midcentury landscape. Guests will learn the history of the modernization of Las Vegas, highlighting the Rat Pack, mob ties, rock stars (Jim Morrison, The Rolling Stones and Elvis) and Las Vegas luminaries, including Liberace.
Paula Sadler, president of the Commercial Center Business Association & Historic Society, has spent more than 19 years researching and is the tour curator. She is acurating the art events for the celebration, with another goal, the ArtWalk project (freeparkandartlasvegas.com), being developed to become the largest off-the-Strip free public art walk and sculpture garden.
Sadler, owner of A Harmony Nail Spa, opened her business in Commercial Center in 2004 and has served as president of the association since 2005.
"I was looking for a new place and my friend recommended Commercial Center. I had attended Rollers Beauty School, and the 844-square-foot space faced the beauty school. My connection also included my last drink at the Las Vegas Lounge and then attending my 12-step program in the center since 2002," Sadler explained.
However, in 2004, clients from her previous location refused to come to her new location because they didn't feel safe. Commercial Center was almost 100 percent occupied with over 200 businesses at that time. Sadler reached out to Clark County government officials, contacted every business owner and started incorporating renovations, including painting over graffiti.
Chris Mazzone, broker and owner of Mazzone Commercial, represents 140,000 square feet of property for lease in Commercial Center.
"I was recruited into real estate over a decade ago by Ron McMenemy, who had a passion for Orleans Square in Commercial Center," said Mazzone, who would also develop a love for the center. After opening his firm, McMenemy moved into Commercial Center and continued his relationship with tenants and property owners. "I soon realized that Clark County wanted to improve with the property, and I wanted to be a part of that."
Clark County Commissioner Tick Segerbloom's (D-District E) representation includes the Commercial Center. A native Nevadan, he has seen it change.
"However, I realize that this acreage is so close to the north end of the Strip, which is experiencing a boom," Segerbloom said.
After Segerblom reenacted the redevelopment agency, another native Nevadan, Clark County Commissioner Ross Miller (D-District C), joined with Commissioner Segerblom.
"Longtime Las Vegas residents will remember Commercial Center as being the heart and soul of Las Vegas. It is an area that is so rich with the history of Vegas and ripe for revitalization," Miller said.
"It was because of the vision of Ross (Miller) for the center that we are ready to move forward," Segerblom said.
Also, scheduled to premiere later this year are monthly programs for the community that will be presented by the UNLV College of Fine Arts in partnership with Clark County and the association.
One of the newest tenants, The Composers Room, will open soon in the space that was once Commercial Deli — the hangout of the Rat Pack.
"We have invested money, time and energy in our newest venture," said founder Damian Costa, partner of Pompey Entertainment, which is opening The Composers Room. "Everyone can get this sense of desire, love and passion. I think that the key behind Commercial Center is that it was once amazing, which is why it remains a location that people want to see flourish because it just has this sense of purpose and historical value."
In 1963, the Historic Commercial Center District opened and became the location of high-end retail spaces, hot clubs, cool places to eat and drink and the center of Las Vegas. Iconic and other luminaries shopped, ate, drank and hung out in the many businesses including still-open John Fish Jewelers. In the center, one of the hottest nightclubs, State Street, was owned and operated by Gianni Russo, actor (who played Carlo in "The Godfather"), author, singer and restauranteur.
The center has become a place to cultivate music, arts, entertainment and entrepreneurship, as well as a place for the community to thrive, create and flourish. Arty's Steakhouse and The Composers Room are two new businesses opening, as well as the renovation of Lotus of Siam's original location. For more information go to commercialcenterdistrict.com.