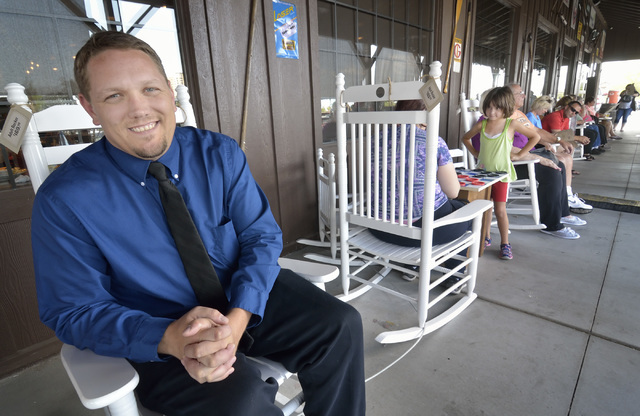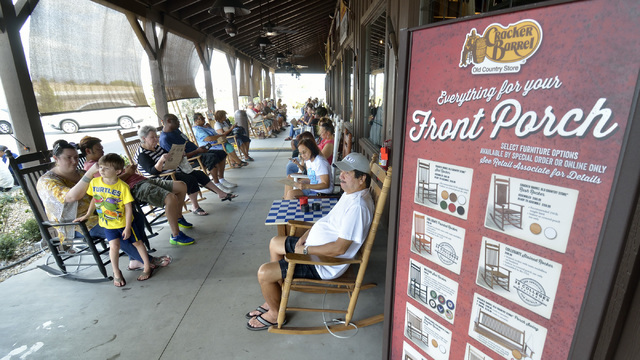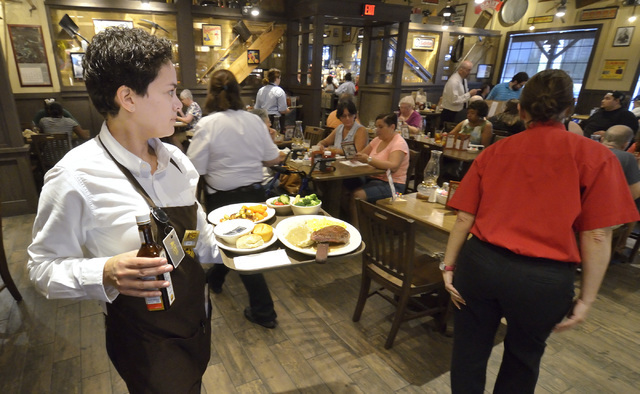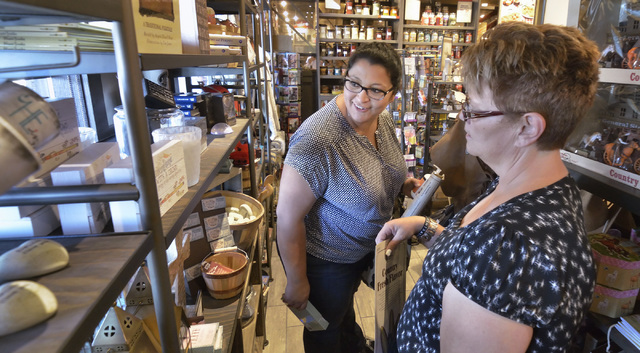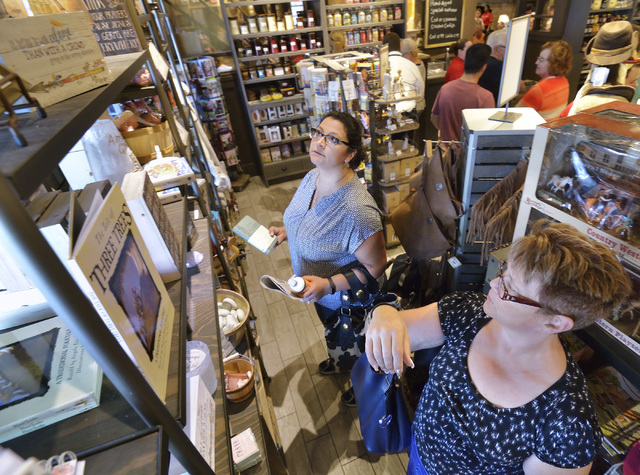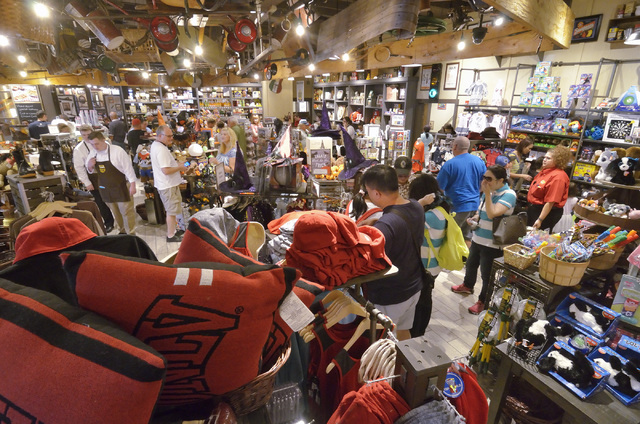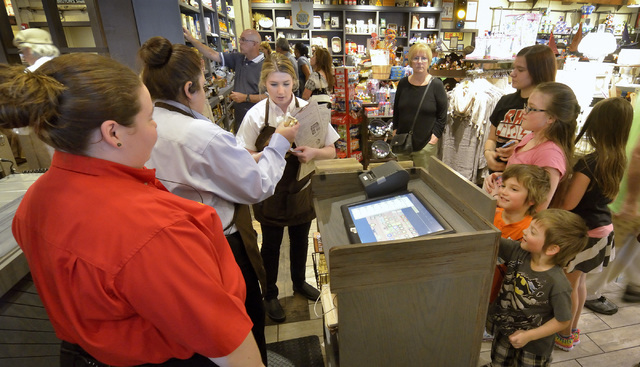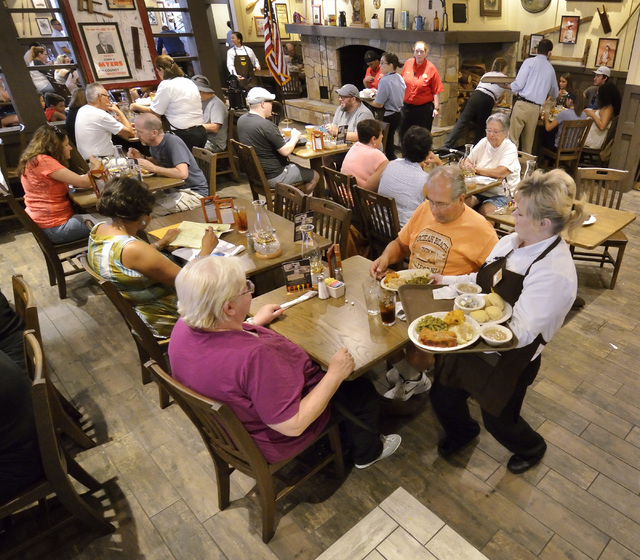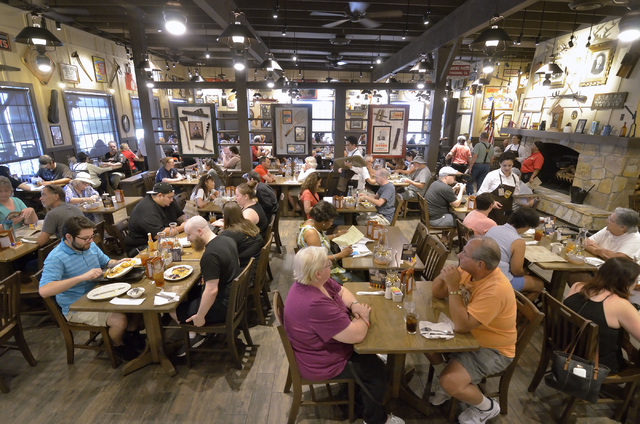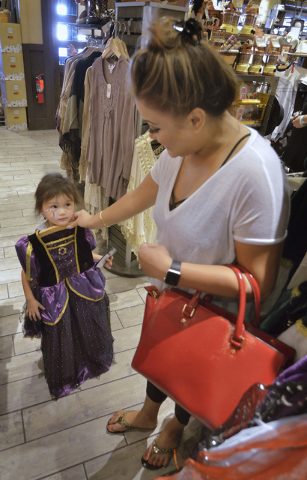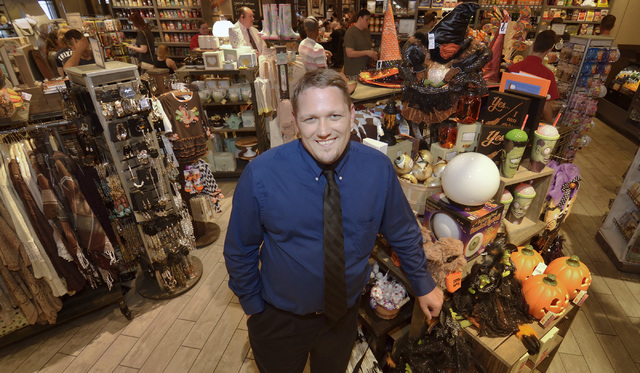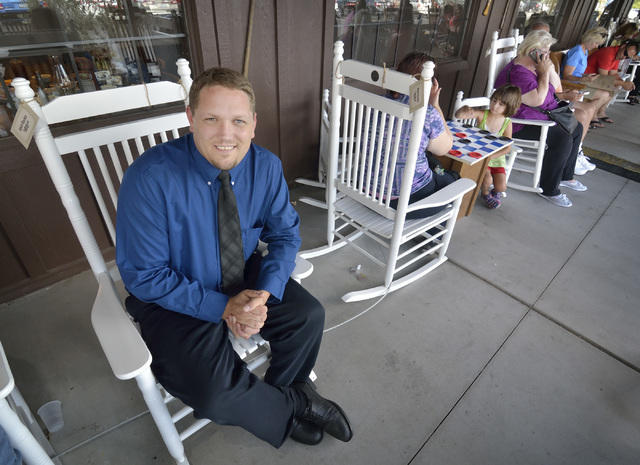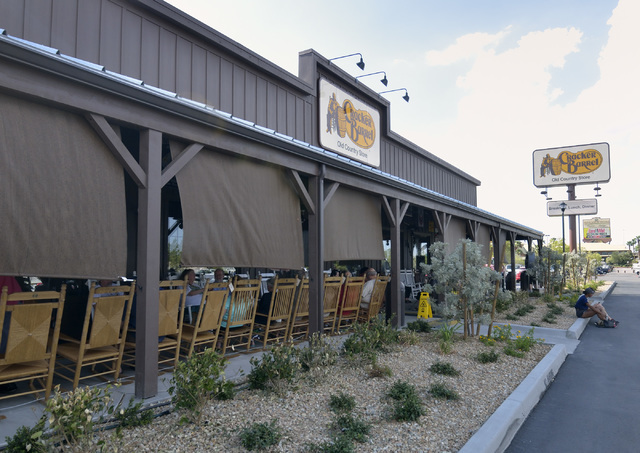 Since the Cracker Barrel opened near the Silverton on July 25, long lines have yet to cease and average wait times are at least one hour.
General Manager Rob Ramsey, who moved to Las Vegas from the St. George, Utah, location, said he's been hearing customers breathe a sigh of relief that they no longer have to travel to St. George or Kingman, Arizona, to eat at a Cracker Barrel.
"Our consistency appeals to (a) number of groups, specifically travelers because they can pull off the highway and get a great meal, which is served the same everywhere," he said. "Folks here have really been waiting for us for a long time."
Ramsey said six months before Cracker Barrel's opening at 3333 Blue Diamond Road, the company started assembling the management team. One month before it opened, hourly employees were hired and training began.
"When we had access to the building, we had corporate trainers come in from all over the U.S., and (they) began all of our in-house training," he said.
Some of the 200 employees, Ramsey said, were introduced to the Cracker Barrel brand for the first time.
"What was really important is that the employees understand our brand and, as general manager, I wanted to ensure that they knew what being a Cracker Barrel employee was all about," he said. "Providing high-level hospitality to guests and understanding our country cooking were parts of our brand that were important to me."
After employees grasped the Cracker Barrel's history, they learned about its food.
"Hands-on training was done (for) every position," Ramsey said. "They mirror their trainer, and after a couple of days, the trainer will mirror them (on) the final day before making adjustments and having them start on their own."
Ramsey said he's formed a strong team that works with him to ensure the new Cracker Barrel runs smoothly.
"I personally try to oversee every aspect, but I'm surrounded by a fantastic team, and they all have specific areas of the business that they're assigned to," he said. "I'm really active in guest service, and you'll tend to see me in the dining room getting to know the guests and community."
The past few weeks have yielded positive feedback from guests, Ramsey said.
"Some people have waited two hours (to be seated), and it's a humbling experience for me," he said. "It's been pretty amazing."
Thankfully for the Las Vegas Valley, the Cracker Barrel at the Silverton won't be the company's only location. North Las Vegas will get its own Cracker Barrel at 2815 E. Craig Road in October.
Ramsey said he hopes customers continue to flock to the Cracker Barrel well into the future.
"I hope we maintain the pace we've seen and that we're able to be very active in the Las Vegas community," he said. "We'll be here for a long time, so we want to get our roots in and grow from there."