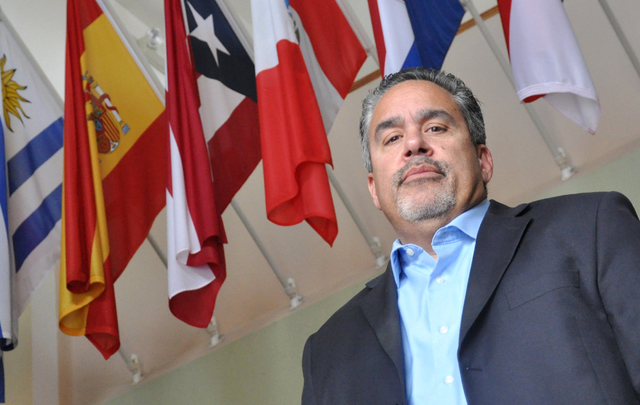 Nearly one in three Clark County residents is Hispanic or Latino, creating a growing and powerful consumer market and profoundly shaping our broader culture. But that demographic shift is yet to be reflected in the workforce of many of our region's businesses.
"In terms of diversity, I think we have a long way to go," said Peter Guzman, president of the Las Vegas Latin Chamber of Commerce. "When you get to the higher, corporate level, and corporate boards, we still do not see enough Hispanics represented.
"Some of it is our own fault and some of it is just being neglected, but I think we are working toward that. You see a lot more Hispanics in mid-management and upper-management. And that is a good training mechanism to get onto boards."
He applauds Gov. Brian Sandoval for business initiatives that, aligned with continually promoting from within the community, can provide opportunities and spur progress. "In order to cross that threshold, we need traditional, white-owned businesses to give us an opportunity and I know they will be pleasantly surprised," he said. "You have big companies like MGM and Wynn Resorts giving more chances, training for better positions and promoting from within. So I think you see a lot more of that."
Guzman says he believes qualities developed in various Latino cultures prime recent immigrant families for business success in this country.
"These are hard-working people who come from difficult situations," he said. "Most of them come from countries without social programs set up like (they are) here. You have to figure it out, or you'll get left behind. So they have that entrepreneurial spirit.
"I didn't go through the same struggles like my father did (Guzman was born in the United States and raised in Miami) — that is part of why my father came here (on a raft from Cuba as a refugee), so that maybe I would not have to – and now we have a whole generation of young people born and educated here. They are going to thrive and I think (they) will be a big reason why a lot of these barriers get knocked down."