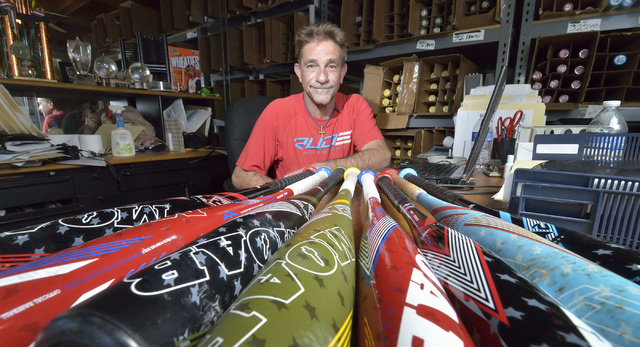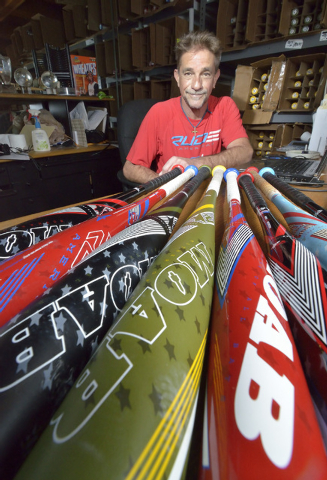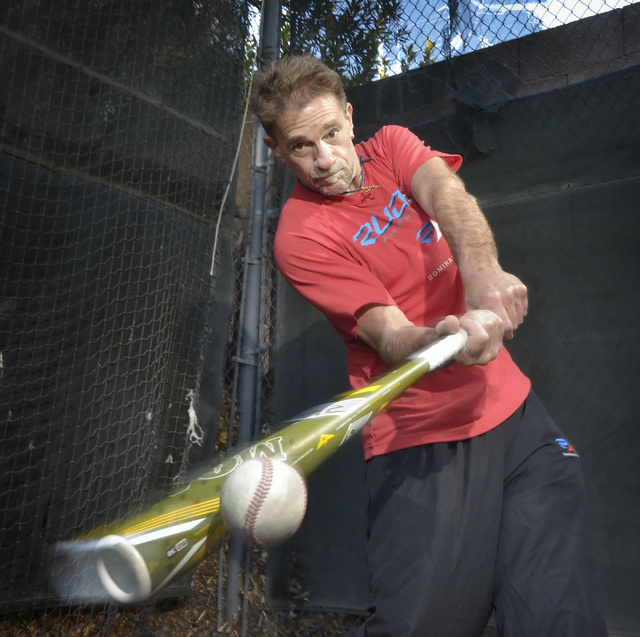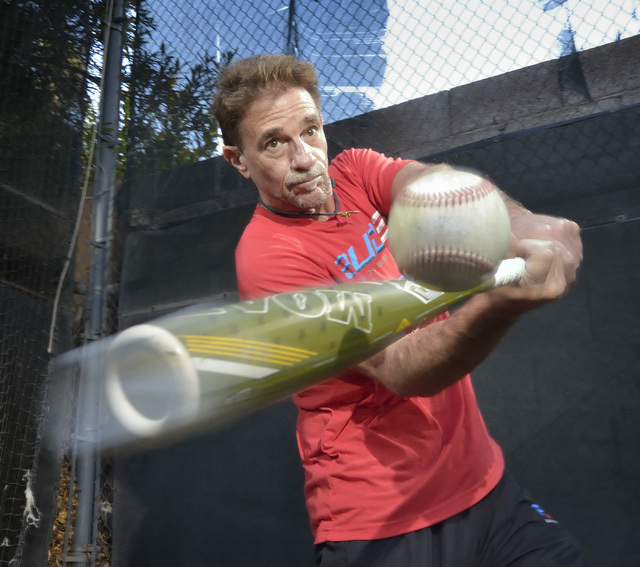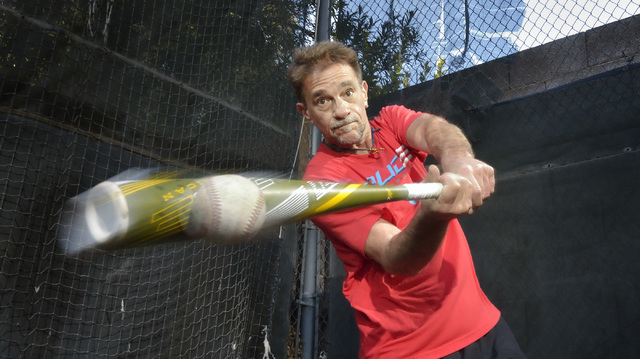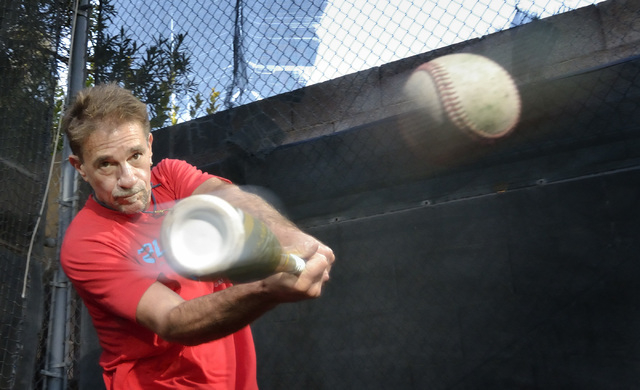 Staz De Stout describes himself as an "eclectic entrepreneur" who enjoys starting new businesses and proudly says he's never worked for anyone.
These days De Stout has turned his entrepreneurial skills to starting Rude American, a local company that sells baseball and softball bats. He got the idea after seeing his kids go through youth leagues and calculating all the money parents spend.
"The competitiveness that is out there now is not like when I was a kid," De Stout said. "(Youth baseball and softball) is growing so fast, it's crazy. As a kid, we used to go down to the ball field a couple of miles from my house a couple times a week. These days, kids have their own bats, and they are practicing daily, playing travel ball … it's real competitive and growing."
De Stout knows his Henderson-based company faces an uphill battle competing against larger companies – familiar names such as Easton, Rawlings, and Louisville Slugger — that have a strong presence in big-box retail stores. His grass-roots marketing plan is to put the Rude American MOAB – Mother of All Bats – into the hands of the athletes and let them compare the demos with the player's own favorite bat.
De Stout does this by going to where the players are. On Jan. 17-18, Rude American set up its inflatable batting cage at the Big League Dreams event in Las Vegas. The next weekend, Rude American was at Big League Dreams in Chino Hills, Calif., and the following weekend in Gilbert, Ariz.
"Our grass roots marketing approach of taking the inflatable batting cages out to the tournaments is an interesting proposition because it not only gets the word out fast it is actually a revenue generating function for our area reps," De Stout said. "We started just doing free demos, which went very well because sales were brisk. We know if players are swinging our bats, players are buying our bats. We then added a line drive derby where players have a chance to win the MOAB bat of their choice."
The buzz generated through Rude American's marketing plan, word-of-mouth advertising from satisfied players, its website and social media presence has increased sales. De Stout has seen an increase in sales through Baseball Express, the second-largest bat retailer in the world, which has a destination retail store in San Antonio.
"I called them up to thank them and to see how things are going," De Stout said. "The guy I spoke to said, 'We are not really selling too many of these online. What's happening, and I don't know how they are hearing about it, is players are walking into our retail store asking for your products, your MOAB bat. And the retail store is taking all our inventory, which is why we had to reorder.' And that is what we wanted to hear. We want players going into those big box stores and asking for our product."
Through Baseball Express, Rude American is also planning an email blast to 700,000 of Baseball Express' followers, which De Stout said should lead to some explosive growth.
One way to get a piece of the growing baseball/softball industry is to get their products approved for play in the youth leagues, but De Stout said that isn't easy.
In 2014, Rude American's youth bat got the U.S. Sports Specialty Association's 1.15 Bat Performance Factor seal of approval and has just launched its Little League-approved bats. The bats are also approved for play in Babe Ruth, Dixie Youth, Pony League and the American Amateur Baseball Congress leagues. In 2013, the Rude American bat was approved for play in fast-pitch softball.
"I had no earthly idea how expensive and how complex this industry was," De Stout said. "I learned that each one of these sanctioning bodies had to have these performance standard tests and how expensive they were. We didn't realize you had to make agreements with the sanctioning bodies. It wasn't easy to do and it was expensive."
De Stout said one reason Rude American's bats are becoming a favorite for players in the youth leagues all the way up to the collegiate level is that the MOAB exceeds the performance standards set by the leagues and is still legal for play. The bat – which features a power model and a speed model – gives players a competitive advantage.
He said independent tests show that balls come off the MOAB with an increased speed between 3 to 5 mph, which can be the difference between a fly ball out or a home run, or a routine ground out into a ball with enough speed to get through the infield.
Bill Madlock, a four-time National League batting champion, gives hitting instructions in Las Vegas and Chicago. He said everyone he works with – from kids to adults – who tries the MOAB ends up loving it.
"It's a good product and people like it," said Madlock, who played for six major league teams. "The kids like how the ball comes off the bat and it feels good in their hands. Whoever tries (the MOAB) changes bats as soon as possible."
De Stout is planning to expand Rude American's product lines, including developing a slow-pitch bat. The company already sells an inflatable batting cage it designed, and is developing batting gloves, equipment bags and helmets.
"One of the great things about being in Las Vegas is that it is a baseball mecca," De Stout said. "There are more elite players, training facilities and instructors in this town than you can imagine. Players have an amazing advantage to hone in their skills with all of this at their fingertips, and we are also close in proximity to other major baseball markets in the region. As we complete our baseball line, Las Vegas is also the mecca for other sports such as MMA (mixed martial arts) and MMA equipment. The possibilities are endless."