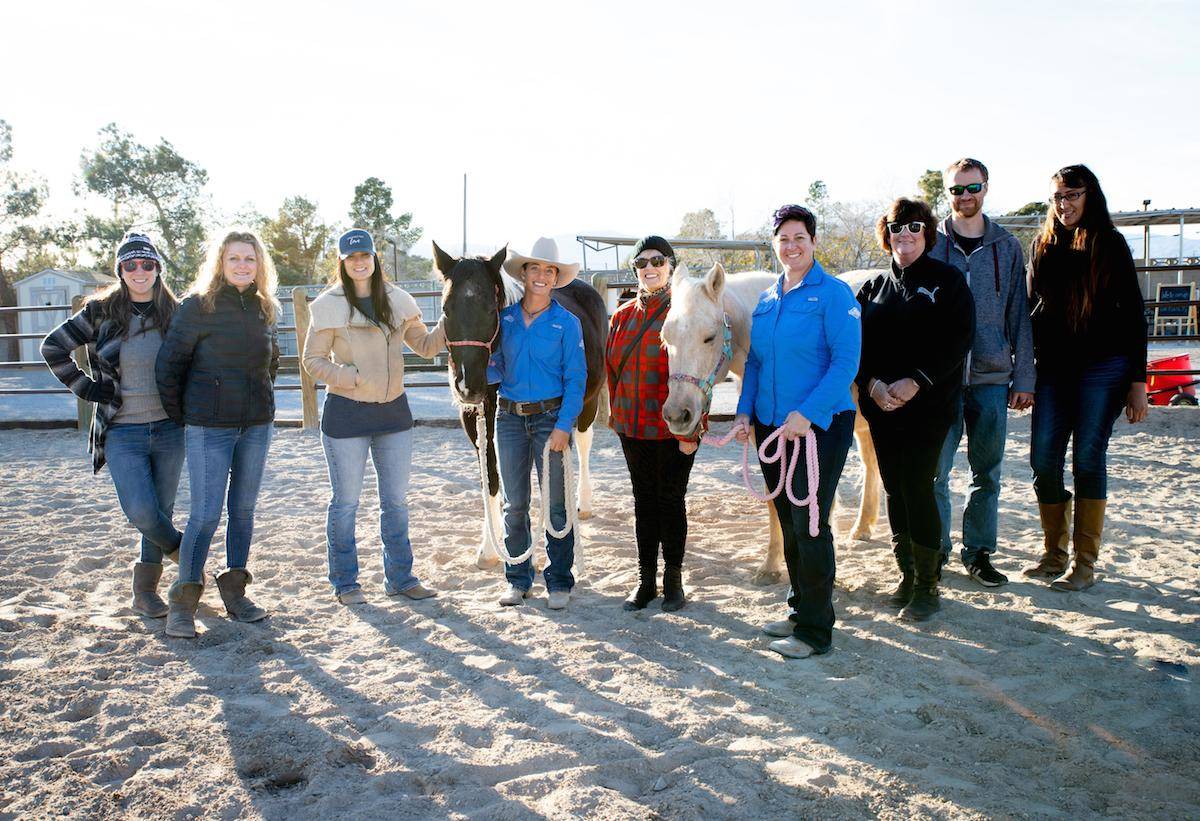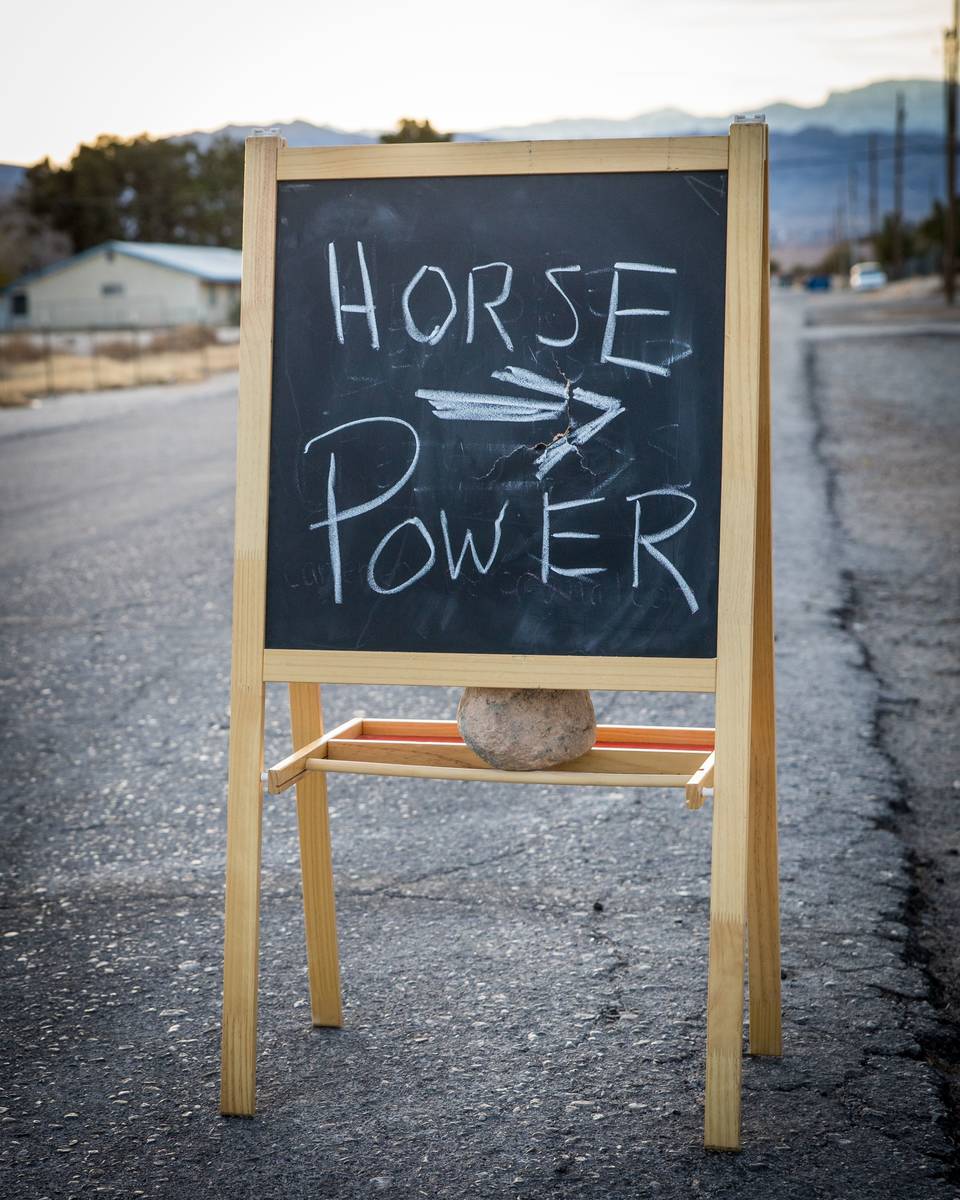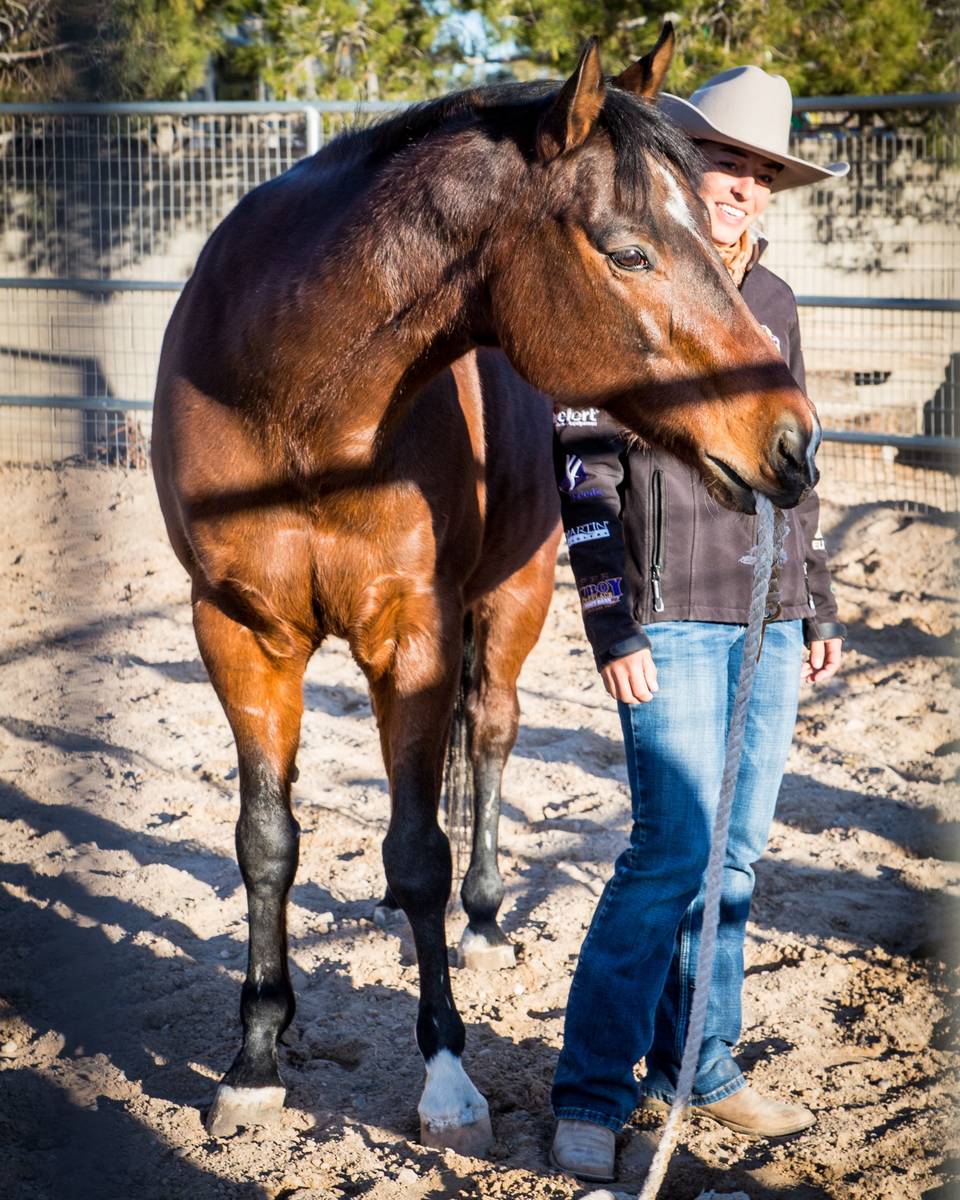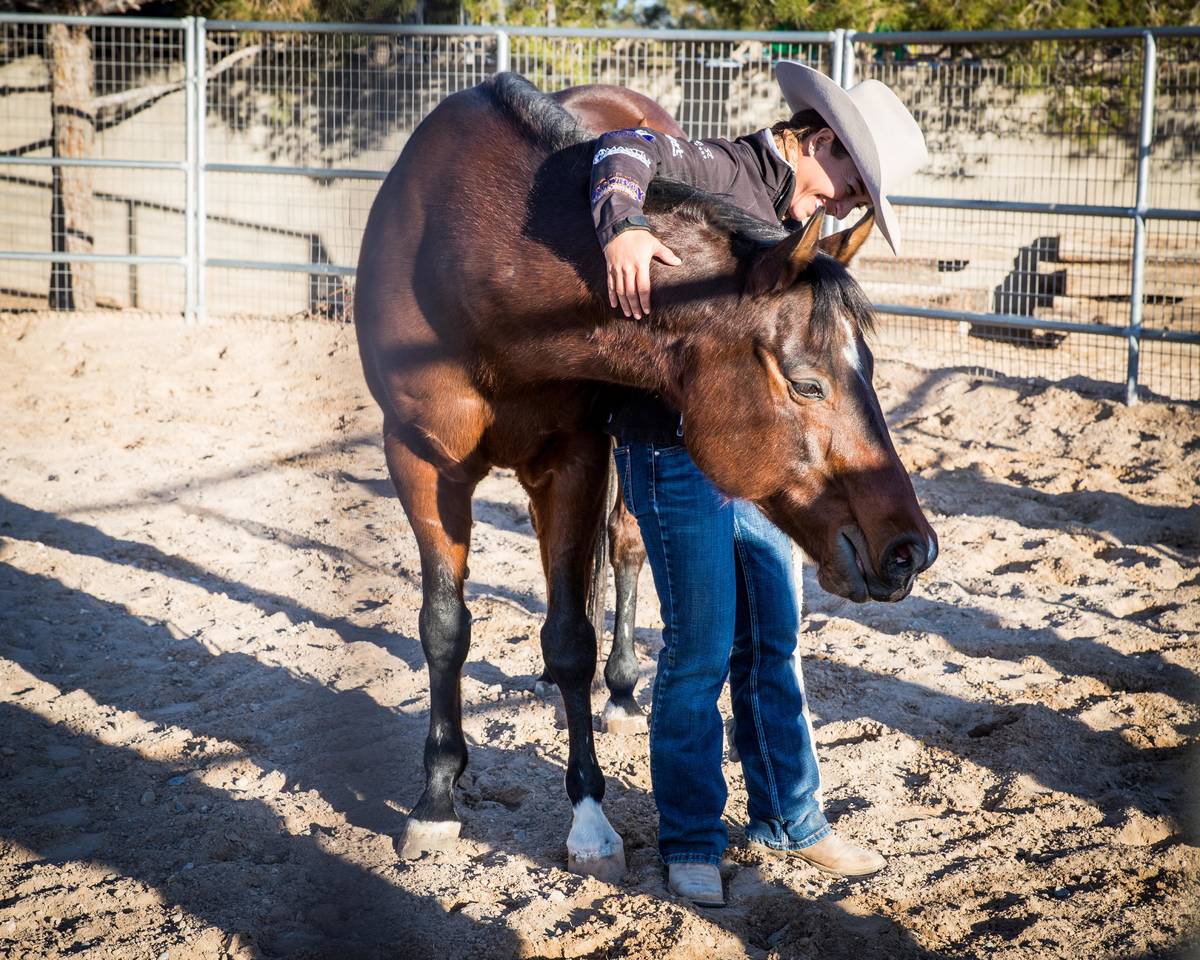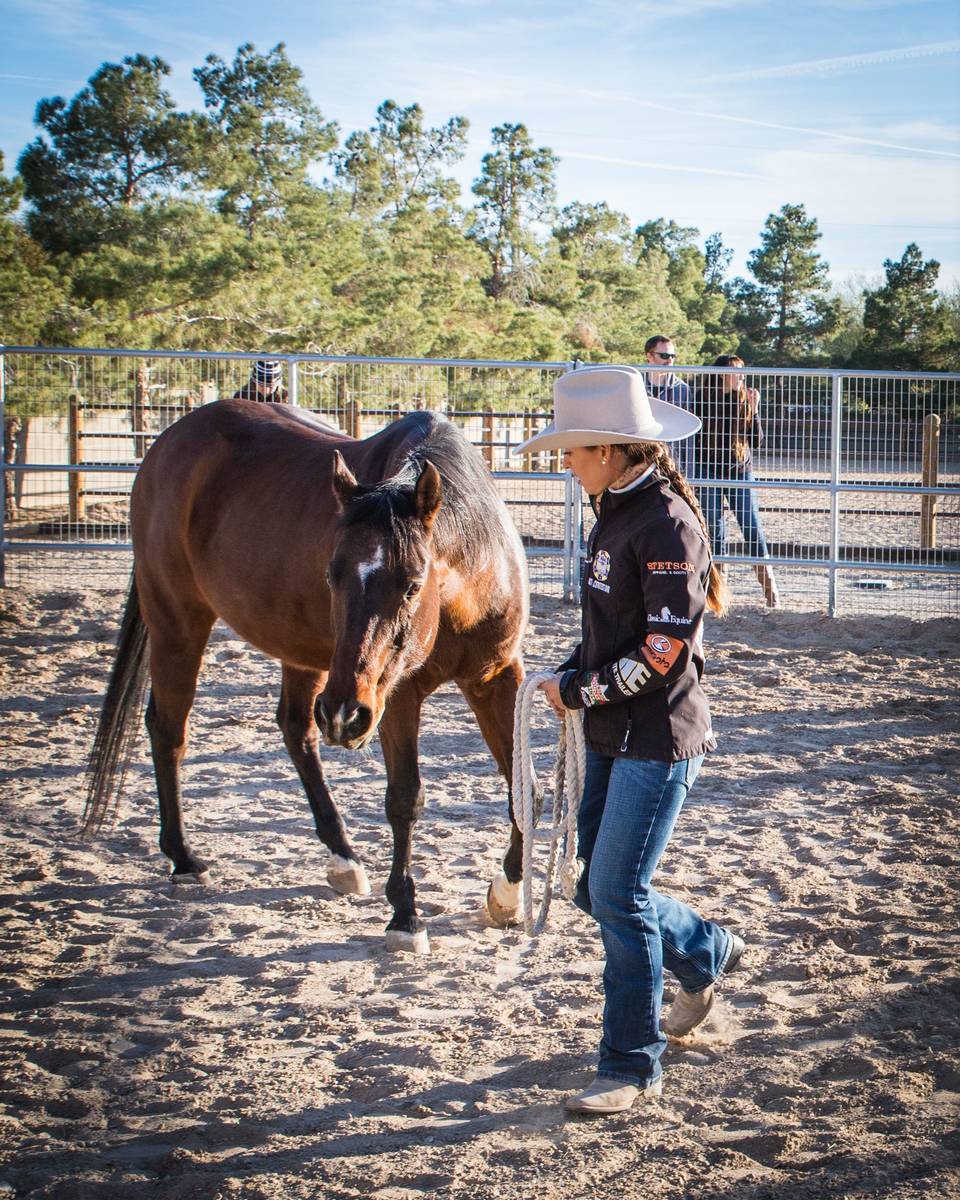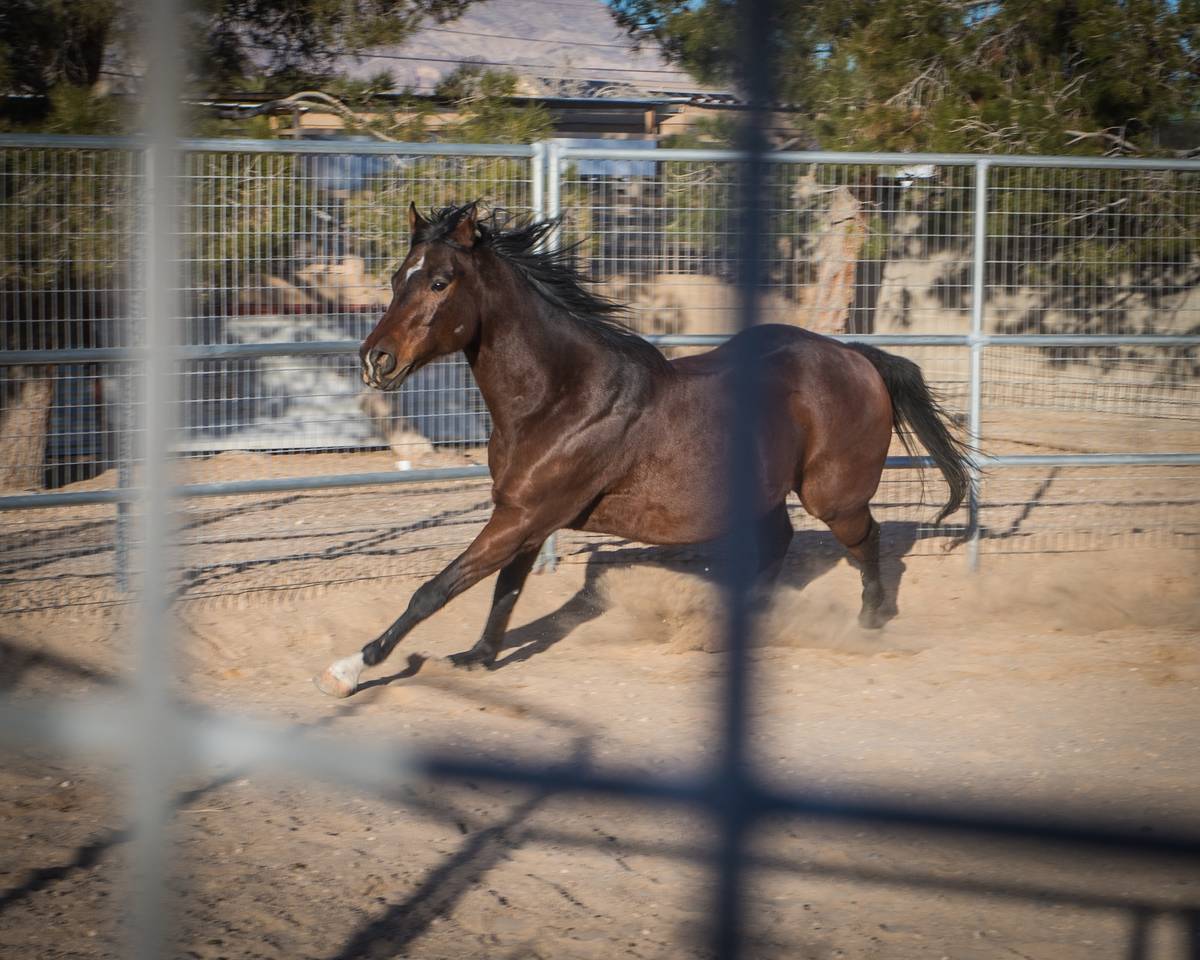 Kri Edholm's passion for the outdoors and helping others resulted in developing a unique opportunity for area business leaders.
Offered through the Leadership Excursion Co., Edholm's opportunity is the Horsepower Mastermind program. The program held its first session on Jan. 10 at the scenic Cozy Heart Ranch in North Las Vegas.
"After launching HorsePower Mastermind in January, we have seen great success with the business and personal growth components of our programming. Facing and navigating the challenges that COVID-19 means that providing leaders with support is more important now than ever before," Edholm said.
Because of the state's business restrictions to battle the COVID-19 pandemic the Horsepower Mastermind program is on hold until the fall. Meanwhile, Edholm is hosting weekly Open Office sessions that are free and virtual. Register here to receive updates on the program.
"This is an opportunity for business owners and leaders to continue to gather and support one another," she said. "We also see this as a chance to build upon our HorsePower Mastermind programming so that when we re-launch this fall, we'll be able to support both personal and professional growth in a more meaningful and impactful way."
Edholm, along with her partner Katelynn Eddy, founded Leadership Excursion Co. four years ago. Their company offers custom retreats and excursions, personal development programs and team building.
"There are tons of masterminds out there," Edholm said. "There aren't ones that tie in personal development and give you a chance to escape once a month by being in a beautiful space in Las Vegas."
The Horsepower Mastermind program uses equestrian-related activities to build a community of like-minded professionals who want to grow personally and professionally.
"We work with people on their leadership skills," Edholm said. "Like the way they present themselves, their confidence and the way they communicate, both verbally and nonverbally."
According to Edholm horses read body language, detect heart and breathing rate and sense moods. Horses have these sensitivities because they are a quintessential flight animal, basing relationships solely on trust.
"Horses, within seconds, can see your authentic self," Edholm said. "If you're scared or too meek, they know it. They won't respond to you because they're not going to see you as a leader."
The two-hour program gives Mastermind participants the opportunity to gain a greater awareness of communication strengths and weaknesses. This awareness includes discovering how nonverbal communication influences the horse and, in turn, how it's perceived by others, learning how to lead others with earned authority and using body language to support communication.
Besides developing leadership skills, the program is structured to build meaningful connections to other professionals, accomplish professional and personal goals, refine business objectives, personal development and self-care.
Self-care, according to Edholm, is important for professionals to integrate into their lives. Her goal is that participants completely unplug for two hours while focusing on their business and themselves.
"Often as leaders we don't take care of ourselves," Edholm said. "Being with horses is so relaxing. It helps refresh."
The session begins with meeting collectively as a group. Pairs are formed and work together during the following month, building relationships by helping each other with professional challenges and celebrating business successes.
"It's a buddy system," Edholm said, who oversees the business portion of the program. "Every month you'll have a new buddy. That way you'll get exposed to many different viewpoints and perspectives to help with the success of your business."
Following the group session, participants are introduced to the horses. Different stations, such as grooming, are set up to allow individuals to get comfortable being around a large animal; especially those who have never been around a horse before.
The most powerful element of the Mastermind program is the unity session. The session, inspired by the renowned American horse trainer Monty Roberts, is developed to build a bond between the participant and the horse. The individual and horse are put in the ring together to work one on one with the sole purpose of building that bond. The foundational element of Roberts' work was his discovery on how body language plays a role when communicating with a horse.
"The unity sessions are so powerful," Edholm said. "It's an opportunity to connect with a 900-pound animal. At the end of the session, if the horse trusts you it will choose you."
Edholm said she has seen powerful results from the sessions.
"I've had people break down and cry in the middle of the unity session," Edholm noted the program provides a safe environment for its participants. "What people tell me afterward about how it impacts their lives is pretty incredible. I've had people call me the week after and say, 'I quit my job. At that moment I realized I was trying to be something I'm not.' "
Because of Horsepower Mastermind's unique nature, Edholm offers the first session free. After the first session, participants have a choice between three different membership options to continue building on leadership and personal development.
"I really want people to come out and see for themselves what we are doing," Edholm said. "Come out, check it out and see if it's something for you."
Edholm and Eddy met and formed Leadership Excursion Co. out of a conversation they had during a horse training session Eddy was conducting in the backyard of a friend.
"We just starting spit-balling ideas," Edholm said. "And started bringing friends out to see if this could be a thing. It's grown since. We've continued to evolve the program based on the clients who come out and it's turned into what it is today."
Eddy, who oversees the horse-related activities, is one of 63 people in the world certified to be a Monty Roberts instructor and uses his gentle method of training and working with horses based on trust.
Edholm worked in the technology industry for over 20 years building programs for large corporations such as Zappos, 7-11 and Fanny Mae. She also worked as a software engineer at Nellis Air Force Base for the Department of Defense.
She also served 15 years as a search and rescue volunteer for the Las Vegas Metropolitan Police Department Search and Rescue unit.
"Anything that happened in this valley, we were part of the team that would go out and help," Edholm said. "I learned personally a lot about leadership through my time with search and rescue."
Edholm drew upon her experience and knowledge from the tech industry and serving with Metro when founding Leadership Excursion Co.
"I started Leadership Excursion Co. to get people outside and out of their comfort zones," Edholm said. "And into a space where they can learn and grow."
Bringing like-minded people together to support one another is a passion for Edholm. Before Horsepower mastermind, she organized Spark Women's Leadership Conference.
"It's an opportunity for women to get away for a weekend and focus on themselves," Edholm said. "It also brings women together to support each other.
"We provide access to any outdoor activity you can think of," she continued. "As well as offer a workshop component."
Horsepower Mastermind's monthly membership options include Paint at $74 per month. The Paint membership includes the monthly gathering, directory access, group outings and Leadership Excursion Co. service discounts. The Mustang membership at $99 per month adds two yearly unity sessions and one coaching session. Her Thoroughbred option costs $124 per month adds four yearly unity sessions and two coaching sessions.
The monthly session is on the second Friday of every month. During the winter months, October through April, it is held from 2-4 p.m. As the temperature rises, from May through September, sessions are held in the morning from 8 to 10 a.m. The program can accommodate as many as 40 participants.
A portion of the program's proceeds goes to help Dust Devil Ranch in Cedar City, Utah. The nonprofit organization is a sanctuary for neglected horses and works to rehabilitate and place horses into approved homes.
"Every chance we get we work with these horses," Edholm said. "Because they get as much out of this training as we do."