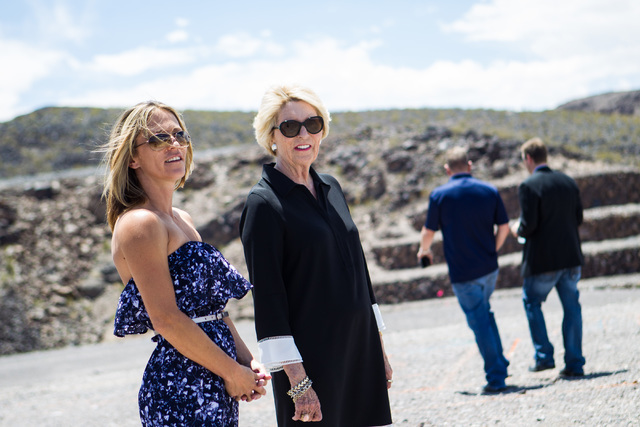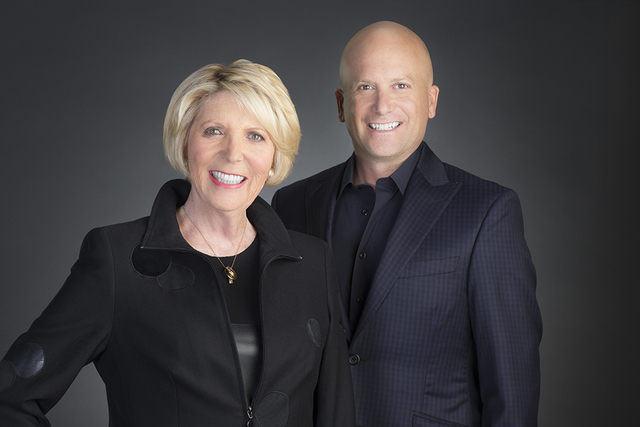 The Las Vegas real estate community is mourning a Realtor hailed by many as one of the best in the field. Florence Kelly Shapiro, 72, lost her battle with cancer Aug. 9. She was at home with family when she died.
Fellow Realtors have long spoken of the French native as a "charming" woman with the highest ethics and integrity.
During countless interviews with reporters from the Las Vegas Review-Journal's real estate section, Realtors spoke of Shapiro with reverence.
Over nearly two decades, she helped build one of the leading luxury real estate teams in the state with Ivan Sher. This year, their company, Shapiro &Sher Group (well known for their YouTube videos of Las Vegas mansions) sold $242 million in Southern Nevada real estate and was the top team for Berkshire Hathaway HomeServices Nevada Properties.
Sher, Shapiro's real estate partner of 17 years, would often correct reporters when they placed his name first when referring to the company. He always gave Shapiro top billing. He called her his mentor. Sher recalled the first time he met her. He needed a job; and her growing business needed an agent. A family friend arranged a business meeting.
"She was electric," Sher said. "I was enamored by her light, by her positivity. It was not a fake kind of positivity. It was her life. It was how she lived."
He recalled someone Shapiro had negotiated against years ago who said she had "an iron fist in a velvet glove."
"She was kind, soft, warm and respectful," Sher said. "But she was strong. Strong in a way women and men are often not. She had this inner strength. There was strength in her silence. She did not need to say one word to control a room — very remarkable."
Sher said Shapiro taught him a lot about real estate and life. Throughout the years, he often would share quandaries with her. She would listen and say she needed time to think about it. "And, 7 a.m. on the dot, the next morning, she would call me and say, 'I've been thinking about it, and here is what I would do.' "
In business, she was known as a fair player.
"She always did the right thing," Sher said. "The other thing I loved about Florence is that she did not believe there was a gray in business. It's either the right way or the wrong way."
Shapiro, who became a Nevada Realtor in 1973, led the way for her family, who followed in her footsteps. Her stepson, David Shapiro, refers to her as mother and is an agent at the company she helped build. He recalled when she met his father, Melvin Shapiro, owner of Al Phillips, a Las Vegas chain of dry-cleaning stores. He died three years ago.
"It was one of those great romances," he said. "They were soul mates."
David Shapiro remembered growing up in Las Vegas, which was a bit of a dusty cowboy town in the 1970s. Florence Shapiro, who immigrated to the United States in 1973, brought a European flair to the small city, which quickly became captivated by her.
"She had a French overlay," he said. "It was hypnotizing."
David Shapiro's siblings Dan Shapiro and Barbara (Owens) also have worked in real estate, Dan as a successful mortgage broker in Southern California and Barbara as a Realtor.
Florence Shapiro's brother, Patrick Leibovici, works as a commercial and residential Realtor for Berkshire Hathaway HomeServices Nevada Properties. His wife, Trisha, and son, Sean, also work in the local real estate industry.
Florence Shapiro was born in Paris on Oct. 22, 1943, to Marcel Leibovici and Margaret Leibovici, Nee Kelly. Her funeral services were held Aug. 14 at Temple Beth Sholom in Summerlin.