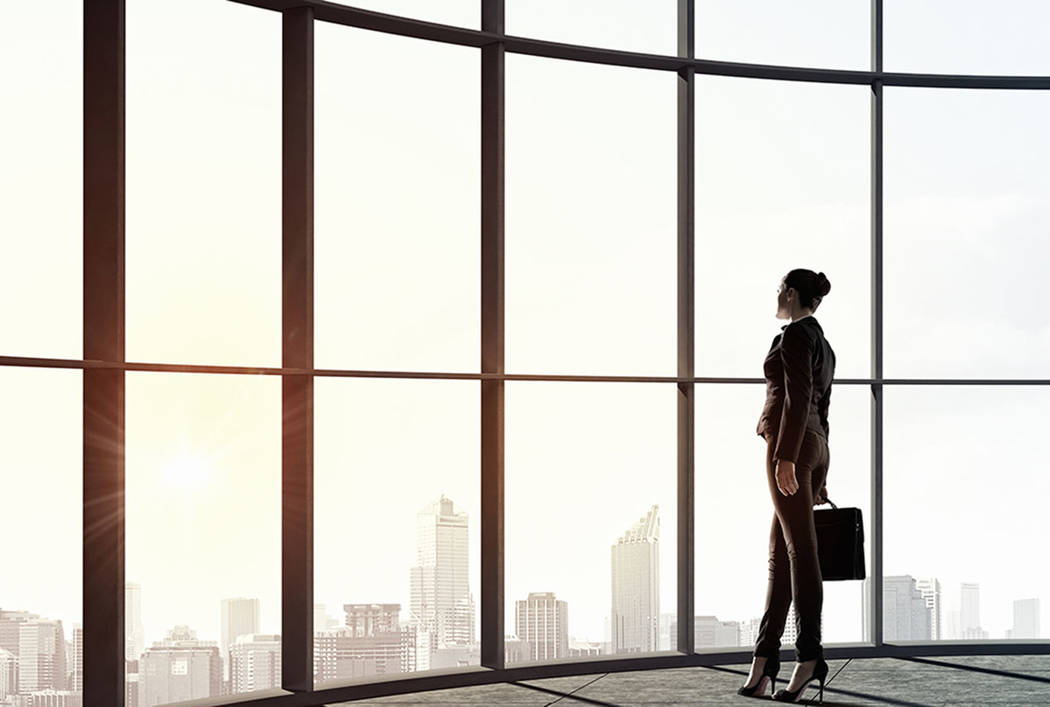 In a sign of a strong economy, more Las Vegas small business owners are selling their companies and fetching a much higher sales price than they were a year ago, according to a new report.
Bob House, president of California-based BizBuySell, which has a platform that allows business brokers to list companies for sale, said it's a reflection of baby boomers and older business owners taking advantage of the recovery in the economy since theGreat Recession in Las Vegas and across the country.
"What's happened the last few years is (that) these businesses have been performing better, and the economy has been strong, and revenue and cash flow are inching up," House said. "A lot of baby boomers out there are reaching retirement age and are exiting their business for retirement. They're looking to cash out now when it's favorable.
Financing is available for buyers at historically low costs and driving a lot of activity in the marketplace."
BizBuySell tracked 133 Las Vegas transactions reported to its platform in 2018, up from 121 in 2017. During the first quarter of this year, the platform reported 37 sales that sold for a median price of $157,500. The businesses had yearly median revenue of $373,216.
In the first quarter of 2018, there were 36 sales with a median price of $110,000. Those businesses had a median revenue of $285,966 and sold for 1.96 times the cash flow.
There were 436 businesses listed for sale on the platform during the first quarter, up from 362 a year ago, House said. The median asking price was $195,000 compared to $179,000 in the first quarter a year ago, he said. The businesses listed this year had a median revenue of $378,322, up from $343,575 the same time last year.
The median cash flow for Las Vegas businesses is $100,000 versus $90,310 last year, he said.
"The numbers in Vegas look pretty good and consistent," House said. "The supply of inventory has been rising in Las Vegas as it has around the country as people are taking this market window to exit the business. It's a good time to sell a business right now because of improving revenues and profits versus the last few years. They are able to fetch higher prices than they were a couple of years ago. There's a lot of listing coming online nationwide, and we're seeing that in Las Vegas now."
House said the national median sales price for businesses sold was $240,000 but added Las Vegas is lower because of its makeup of companies sold inthe service and retail sector that fetch lower prices.
Since brokers don't list every sale with the platform, House said fewer than half are captured with data.
Businesses usually set between multiples of two and three when it comes to cash flows, he said.
Brian Gordon, a principal with Las Vegas research firm Applied Analysis, said business of buying and selling businesses remains stable, not unlike the performance of the Southern Nevada economy. He said key indicators of trends in the economy, including population, employment and consumer spending growth, all point in a positive direction.
"It's not surprising that the number of business sold and the relative price points of those businesses remains elevated," Gordon said. "A strong economic climate should translate into a strong environment for buying and selling a business. The success or failure of transactions likely boils down to the expectations of both the buyer and the seller."
Gordon noted that a large share of the types of businesses being marketed for sale comprise service-oriented companies, such as auto repair shops and those tied to the real estate and development industries. Eateries and quick-serve restaurants, such as ice cream shops and pizzerias, continue to comprise a large share of the types of business that are either listed for sale or recently sold, he said.
Among the 37 transactions listed in the first quarter (names weren't provided) were a food and candy manufacturer that sold for $1.25 million and had revenue in excess of $900,000 a year. A plumbing business with $1.5 million a year in revenue sold for $780,000. The owner was seeking just under $1 million. An accounting business with revenue of nearly $750,000 a year sold for $445,000. Many of the others were restaurants or small retailers. The smallest sale was $40,000 for an ice cream store with nearly $250,000 a year in revenue.
Of the 436 businesses on the market in the first quarter, 66 are restaurants, 90 are other types of retail, and some 211 are services companies, 53 fall on the other category and 16 fall into the manufacturing category. The manufacturing companies have the highest median listing price at $790,000. Retail has the lowest asking price at $154,500.
Some 8 percent of business are listed for $50,000 or less. Some 20 percent are listed for $50,000 and $100,000 and 24 percent are between $100,000 and $200,000. Another percent are listed from $200,000 to $300,000 and 13 percent are listed from $400,000 to $500,000. Some 11 percent are listed for $500,000 to $1 million and 10 percent are listed for more than $1 million.