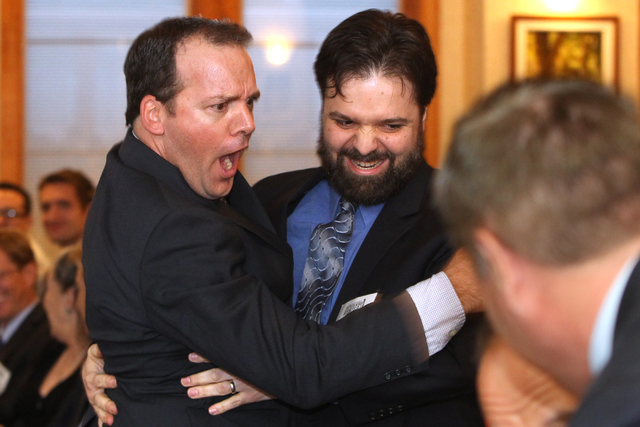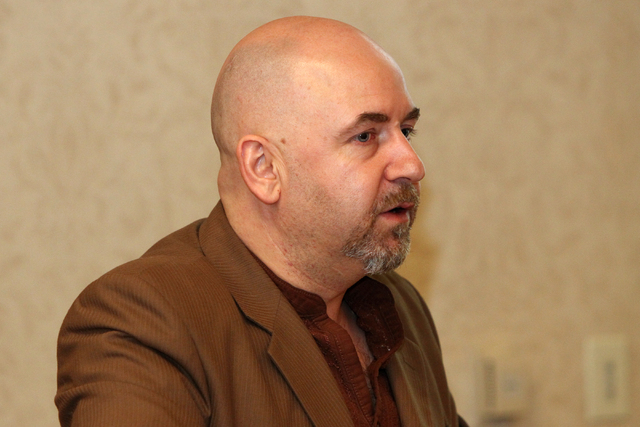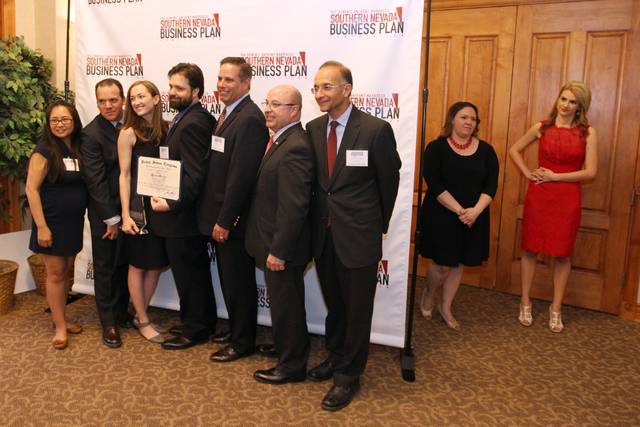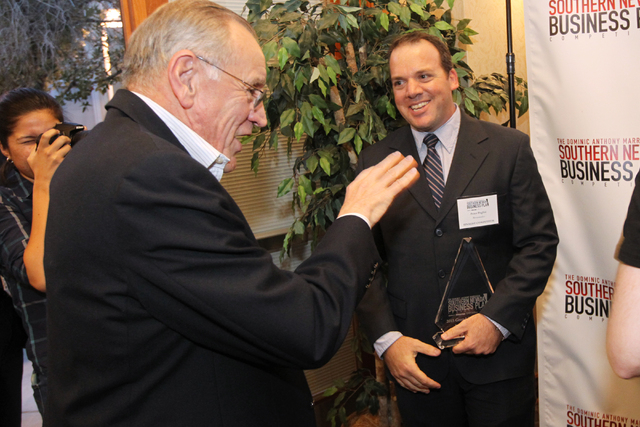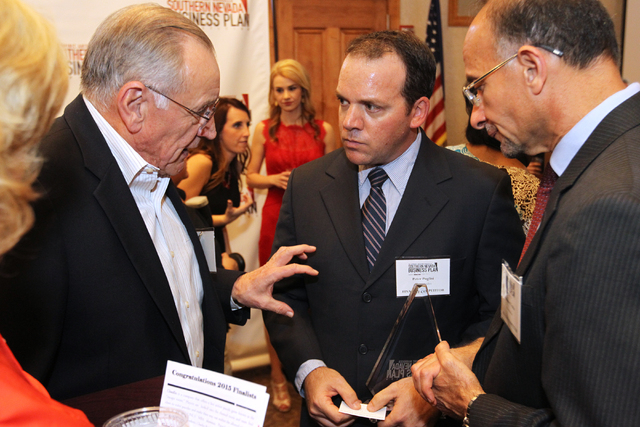 MovéoMedics walked away with the grand prize at the Dominic Anthony Marrocco Southern Nevada Business Plan Competition on March 20.
John Landrith spearheaded the team, which hopes to license technology from University of Nevada, Las Vegas, for SmartOrtho Detect, a shoe insole that diagnoses early onset of diabetic foot complications.
"The last year of hard work developing this business plan has been well worth the effort," Landrith said. "We believe strongly in the product and the difference it can make in the lives of diabetics and we are excited by the possibilities."
The sixth annual competition, which is run by UNLV's Center for Entrepreneurship and the Las Vegas Business Press, seeks to find people with entrepreneurial spirit to come up with the best business plan to benefit Southern Nevada.
The MovéoMedics team received more than $80,000 in cash and prizes to help launch their new business.
Landrith said he'd like to initially offer SmarthOrtho Detect as a diagnostic test in medical imaging centers and the offices of podiatrists and endocrinologists before offering the product to consumers in 2018.
According to Landrith, the team will need additional capital to finish the SmartOrtho Detect prototype and put the product through FDA clinical trials.
"We have two more competitions in the next few months where we can potentially secure additional funding," he said. "We are now focused on winning those."