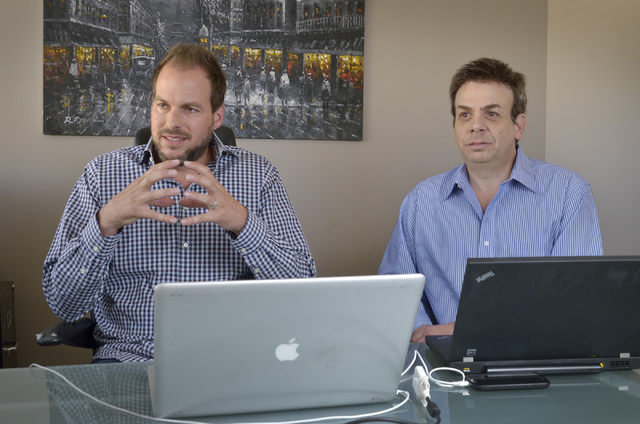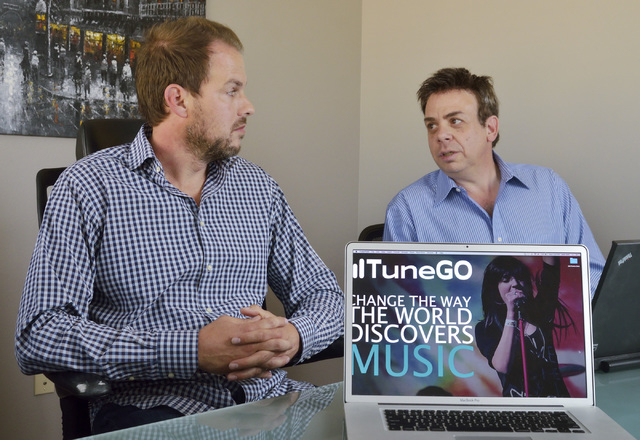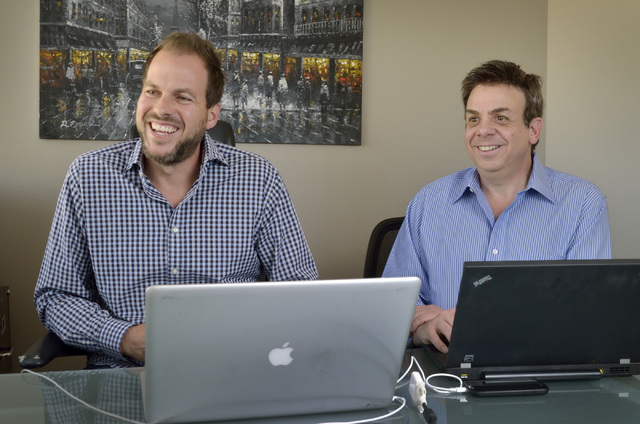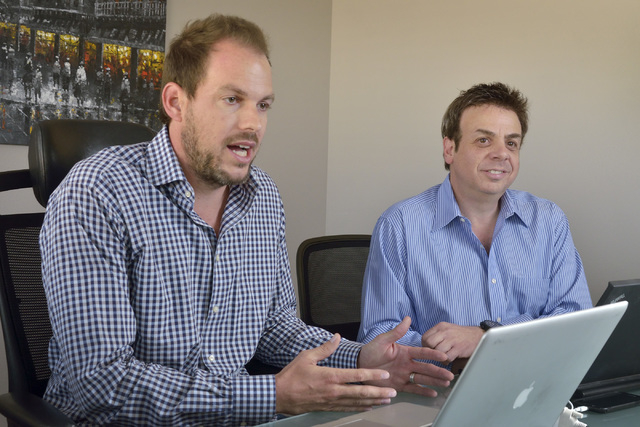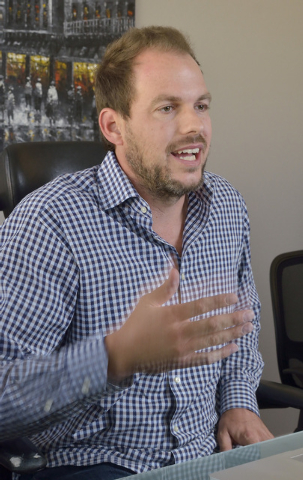 As much as any industry in the 21st century, the past 15 years has dramatically changed the music industry — from how artists are found, to how the music is distributed, to the industry 'formula' that has many music lovers disappointed with a long list of one-hit wonders that populate nearly every FM radio music station in the country.
According to one new Las Vegas company, it is time for an industry tune-up.
"Our platform creates an entirely new music experience for artists, giving them legitimate opportunities to connect with big names in the industry," says John Kohl, one of three co-founders of TuneGO as well as president and chief executive officer. "We are looking at a vastly different music industry landscape than we were just a few years ago, but this evolution does not mean that the playing field has been leveled. We will also be able to foster an intimate artist-to-fan relationship that is difficult to cultivate online."
TuneGO uses an interactive online community, launched on April 8, to connect independent musicians with music lovers, entertainment companies and an A-list roster of industry experts and the world's most successful producers and songwriters. The production team has accounted for more than $5 billion in retail music sales and more than 50 No. 1 Billboard singles, including all-time favorites like "Livin' on a Prayer" by Bon Jovi and a client list that includes Michael Jackson, Madonna, Whitney Houston, Ray Charles, Frank Sinatra, Mary J. Blige and Eric Clapton.
Kohl founded TuneGO with NetZero founder Stacy Haitsuka and Ofek Hayon in 2012 and incorporated in Nevada in January 2013. All three have roots in Los Angeles, but got together in Las Vegas.
"We really like the business climate in Nevada," says Kohl. "We like the opportunity to develop into a big fish in a mid-sized pond and give something back to the community while helping diversify the local economy."
TuneGO offers a cloud-based career development platform that offers tools, personalized services and educational resources to advance the career of musicians. Its foundation is a free platform, and is characterized by industry insiders as the "LinkedIn for the music industry." TuneGO had more than 700 music artists during its initial BETA stage rollout that ended on April 8.
"We are going to show these artists that we care about them, and we can hand hold them throughout their career," says Hayon, who also serves as chief business development officer. "Any time a business shows that they truly care about their customers it is a winning situation for everybody involved."
Instead of having musicians build a static profile like other sites, TuneGO makes artists take a deep look internally about their career goals and aspirations, everything from songwriters to commercial jingle writer (one TuneGO artist/songwriter has already been featured in a Coca-Cola commercial), to local music acts to becoming an international recording superstar. This process is known as the Artist Checkup, and leads to a total artist TuneGO score.
The TuneGO score is a point system that includes collected data, social media followers, video views, crowd-based song reviews and music shares. The TuneGO score helps determines an artist's potential and ultimately guides the TuneGO Producers Network and industry executives in determining which artists to focus on for professional development and career advancement opportunities.
"We are totally genre neutral; we accept all kinds of music with no bias," says Kohl. "One of our most successful artists so far combines pop and opera for a style called popera that I had never even heard of before she submitted her music."
Once the artist builds up a high enough score, the artist is able to gain access to TuneGO Premium, a $14.95 per month service, which includes access to the TuneGO Radio Network, a syndicated radio network that will be distributed across multiple platforms beginning this fall, including the popular online Slacker Radio Network.
As part of the premium subscription service, artists get access to ArtistRx, known as the world's first digital career development roadmap with step-by-step instructions on how to advance their music career based on the defined goals and ambitions of each artist. It provides a real-time snapshot of the artist's music career and outlines the steps required to advance their career with specific milestones set to their goals.
"No other company or platform in the world offers a step-by-step career development roadmap that is personalized for each individual artist based on their own input and defined aspirations," says Kohl.
The 'secret sauce' behind TuneGO's anticipated success is its chairman Chris Murray, a successful entrepreneur who lives in Las Vegas, and the powerful TuneGO Producer Network. The network includes Grammy Award-winning producers with a combined $5 billion in retail sales and more than 300 million albums sold. The team of a dozen members include Ron Dante, the founding producer of the network and executive director of talent acquisition. Dante has produced legendary Las Vegas acts Barry Manilow and Cher, as well as Las Vegas-based producer Kevin Churko, a legend in his own right where he works out of his private studio "The Hideout" on Las Vegas Boulevard.
"Producers play different roles with different types of artists and we focus to improve the artist or making them a more sellable act," says Churko. "I like that TuneGO can expose me to some great new artists who I really haven't heard of at all. Along with providing a musical community, TuneGO allows the artist to access some pretty high end feedback without having the connections themselves."
No matter if TuneGO stays at its current eight employees or if it expands to 800 employees, the company wants to stay focused on success stories in artist development, while acquiring a talented Las Vegas staff that specializes in information technology, customer service and social media.
"From chaos brings opportunity and the last 10 years has brought a 200 percent increase of chaos in the music industry," says Kohl.