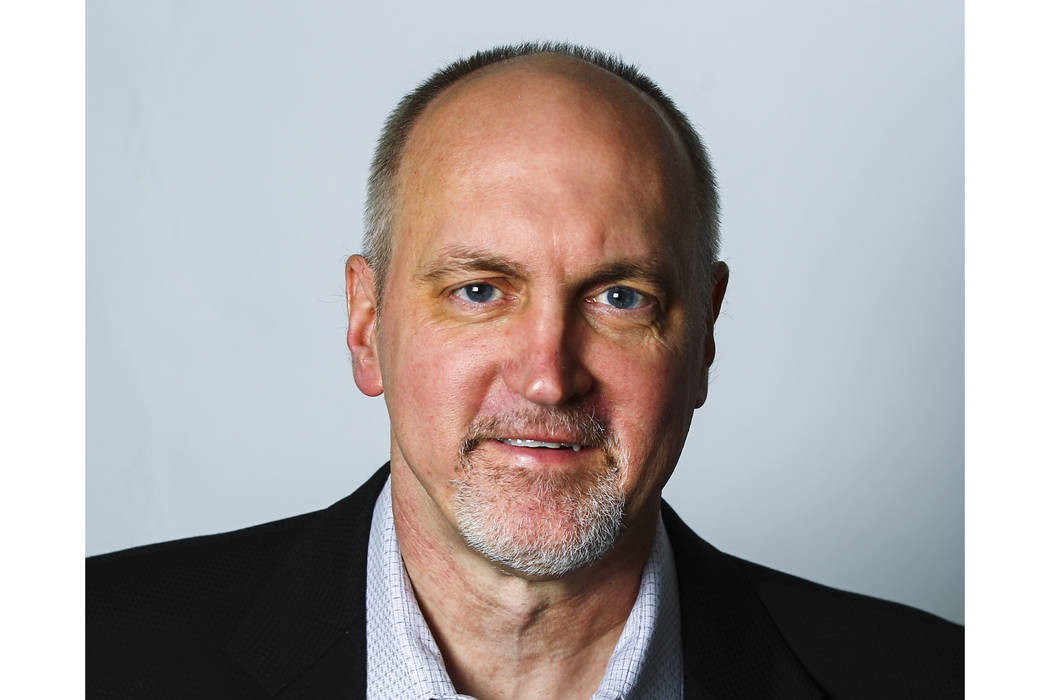 My article during the holidays about how Destinations by Design became an employee-owned company has sparked some interest in the business community about how wide-spread the concept is in Nevada and what are the trend lines.
Thanks to the California-based National Center for Employee Ownership and its co-founder Corey Rosen, Nevadans should expect to see more of ESOPs, as they're called, in the future.
My story highlighted DBD, a 28-year-old destination management and event services company owned by Joyce Sherman Nelson and James Nelson who sold 100 percent of the equity to employees as part of an Employee Stock Ownership Plan.
Employees receive stock in the company based upon their salary and length of service and DBD's profits go into a trust for the employee's retirement plans that vest over time.
The U.S. Department of Labor stats on ESOPs lag a couple of years behind but numbers provided by Rosen show there were 16 listed for Southern Nevada.
The one that got a lot of media attention in Southern Nevada was in 2015 when the Lee family sold the Eureka Casino in Mesquite to its employees, making it one of two such casino-ESOPs in the nation. Last fall, Fortune magazine named it one of the Top 100 Medium workplaces in the nation.
In my story, I wrote that only Wyoming, Delaware and Rhode Island has fewer ESOPs, but Rosen said no one should think there aren't even more in the state because the concept isn't popular here.
For a state with Nevada's population and number of profitable businesses of 20 or more employees, there aren't expected to be a large number, Rosen said.
"The other part has to do with the business mix," Rosen added. "Although you see ESOPs that are service businesses, they are less common for restaurants, casinos and places that have a lot of transient workers. If a company has relatively low wages, they are less likely to do an ESOP than other kinds of industries."
Eureka Casino in Nevada is a successful example of an ESOP company, Rosen said. Most are done as a means of a business transition, and they're closely held companies and need to be profitable companies with at least 20 full-time employees. And when you have tremendous turnover in a business, it's difficult to operate plans like this, he added.
When the updated stats are released and the stats are counted going forward Rosen said he expects there will be more companies following the example of DBD in Las Vegas.
"We think there's an upsurge now with baby boomers starting to retire and want to deal with the transition of their business," Rosen said. "That won't show up in the data for a couple of years because of the lag time."
Rosen said more people are choosing ESOPs because they may not be comfortable with selling to someone who won't be as interested in the employee's well-being. Those employees helped them build the business and an ESOP can still get the owner a fair price.
"That allows their employees to become owners rather than somebody else that might not keep the employees or more the company elsewhere," Rosen said. "There are a lot of those kinds of advantages for baby boomers who not only think about the maximum prices but also their legacy and what they leave. That makes ESOPs really attractive."
Congress has provided "tremendous tax benefits" for ESOPs that make them compelling, Rosen said. The sellers can defer capital gains on the sale of the stock to an ESOP, he added. There's even another benefit, he said.
"Many owners want to get out gradually and not all at once," Rosen said. "They want to stay involved with the company in some way. ESOPs let you do that while a sale to a third party doesn't let you do that."
The other Las Vegas ESOPs listed by Rosen include Westfield Eye Center, TWI Group, College Loan Corp., SH Architecture, Caring Nurses Inc., Caltrol, Paramount Marketing Consultants, Trax International Corp., Alarmco Inc., Marketing Results Nevada Corp., Golden Knights Holdings (a wholesale trade company) Power House Plastering, Steve Beyer Productions Inc. and Vergith Contracting Co. It also lists Southwest Gas Corp. as a form of an ESOP.
The active participants vary with Trax having 1,128 active and 2,551 total participants. Some have a couple of hundred or several hundred and others are below 100. The smallest with three total participants and two active was Steve Beyer Productions. DBD has 113 full-time employees.