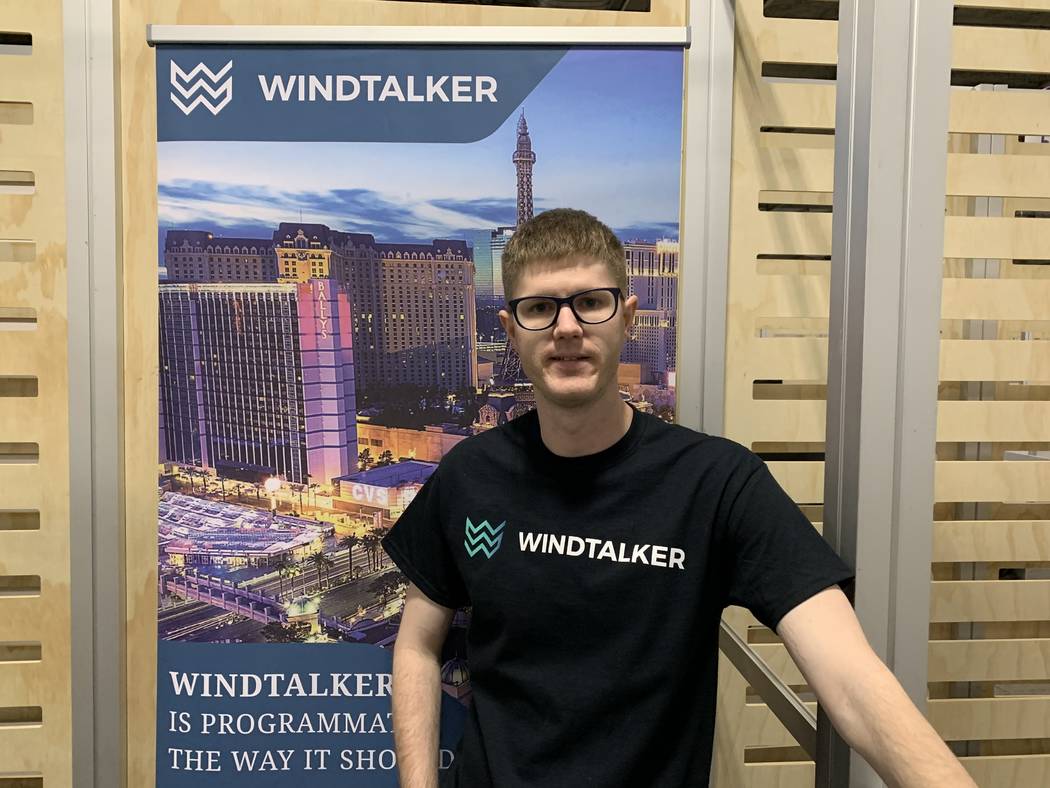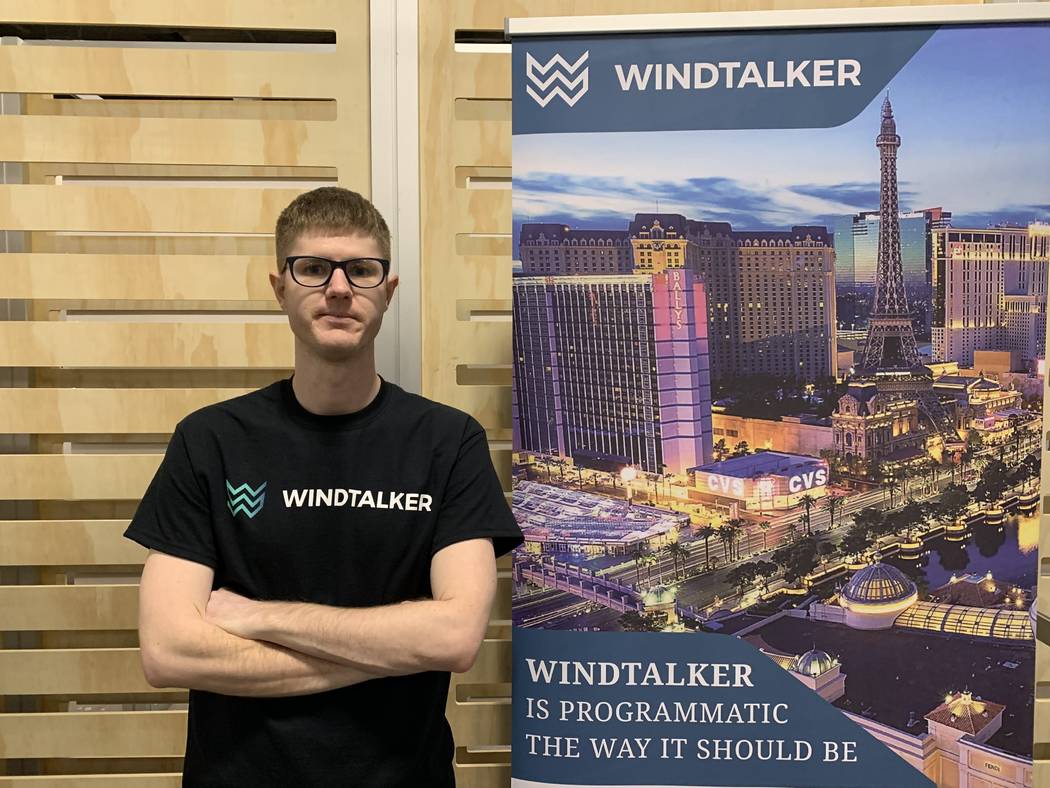 Twenty-seven Nevada-based companies and UNLV were among the more than 4,500 exhibitors participating in last week's Consumer Electronics Show.
The businesses all had new product lines they wanted to introduce to more than 175,000 people from more than 160 countries across the country and the world who attended the annual convention. The exhibits run Tuesday through Friday, Jan. 7-10.
One of the Las Vegas companies that benefited and realized the importance of having a booth at the show for the first time in 2019 was Pawel Terlikowski, the CEO of Scoocase.
It's a Las Vegas company that manufacturers a suitcase with a built-in electric scooter that can go 15 miles per hour. The electrically powered suitcase helps people navigate airports with its built-in steering system.
The two-year company has 10 employees and makes the suitcases in Europe and Las Vegas. Terlikowski said they're hoping to build on the national and international attention the company received at the 2019 show.
"Last year we were recognized as one of the hottest gadgets of 2019, and that helped us a lot, Terlikowski said. "We had all the journalists and the media coverage and now we've come back with a new model," Terlikowski said. "We have three products in one — an electric scooter with suitcase, an electrical scooter and an electric skateboard — and all of them are in one product."
WindTalker Inc. may not have a wow product like Scoocase but its first appearance at the show is important for the company. Corbin Bridge, WindTalker's founder, has been going to CES for more than a decade even though the company is six months old. He previously worked for Caesars Entertainment as a marketing analyst.
The company, which has four employees, is an advertising ecosystem for publishers and advertisers.
"We allow digital advertisers and publishers to come together and connect," Bridge said. "The advertisers are able to run their ads on the publisher's property. We go to both parties directly, whereas lots of industry players only work with advertisers or publishers."
One of the publishers they work with is the digital site HockeyBuzz, which follows the Vegas Golden Knights and other NHL teams.
"I thought it would be an exciting experience for us after being there a number of years," Bridge said of CES.
"There's lots of opportunities to get in front of potential clients as a way to showcase our brand where all the startups are at the Sands. We have some media stopping by our booth. This is a global event so there are folks from all walks of life. What an exciting way to start the year."
It's not just meeting people at the booth but attending the parties and other events at night to get their name out, Bridge said. His company spent about $4,500 for the entire CES event. That includes a registration fee; and add-ons, such as internet, power, badge scanner devices and other items for the 80-square-foot booth. The company paid about $1,000 for signage, roll-up banner and carpeting.
"The booths are pre-built, so we don't pay a construction fee. We get the shell and have the option to build out as much as we like within the guidelines," Bridge said. "That's very helpful for controlling costs."
Advance Energy Inc, was founded in Las Vegas in 1991 by selling batteries for mobile phones. It has since moved to supplying batteries for remote-control hobbies and for commercial purposes, such as helicopters and drones. It has 10 employees and been going to CES for years.
Jennyfer Zhu, one of the co-owners of the company, said that at this year's CES they launched new products for smart homes, including a Wi-Fi wireless switch, dimmer and smart three-way switch and wireless touch-control switch. It also offers a home wireless control remote for lights, dimmers, fans and curtains by using a phone.
"CES has been very important for us to meet potential customers, and now to present our new product line," Zhu said. "We designed the smart home system ourselves and targeted it for the North American market. If we don't go to show, we have to buy lists, but at CES we can meet people face to face and give them a demo of our products and get orders."
They're targeting companies, such as Home Depot, Fry's and Lowe's to get their new products.
Class and Culture of Las Vegas has its brand KeyBudz, earbud accessories it designs, manufacturers and distributes in the U.S. and internationally. It has two employees in Las Vegas where it has operated for two years while its products are made in Taiwan and China.
The company sells cases for earbuds and has a product Earbuddyz that are silicon hooks for earbuds. For the U.S. market, the company focuses on its sales through Amazon but outside the U.S. its products are distributed globally.
"We've been to CES for six years, but this is our first time having a booth," said Ron Mok, the company's chief financial officer. "We have a lot of distributors asking if we were going to have a booth, and we thought it would be a good year to increase brand visibility and pick up some new distributors internationally. We will had dinners and activities afterward."