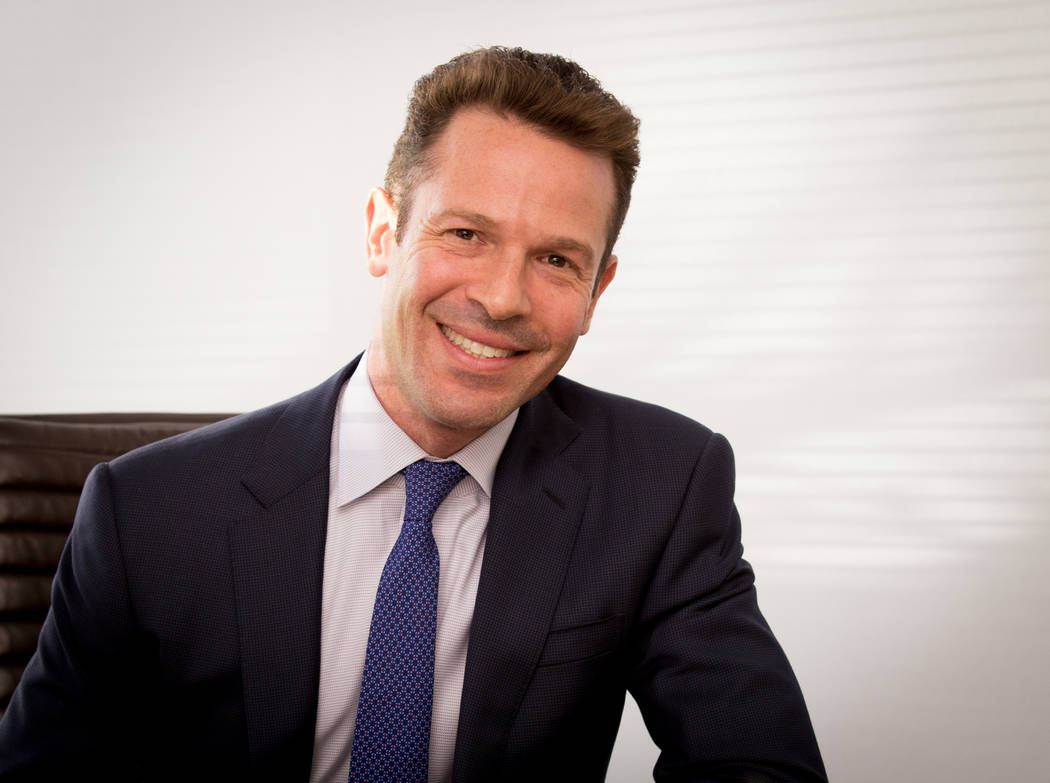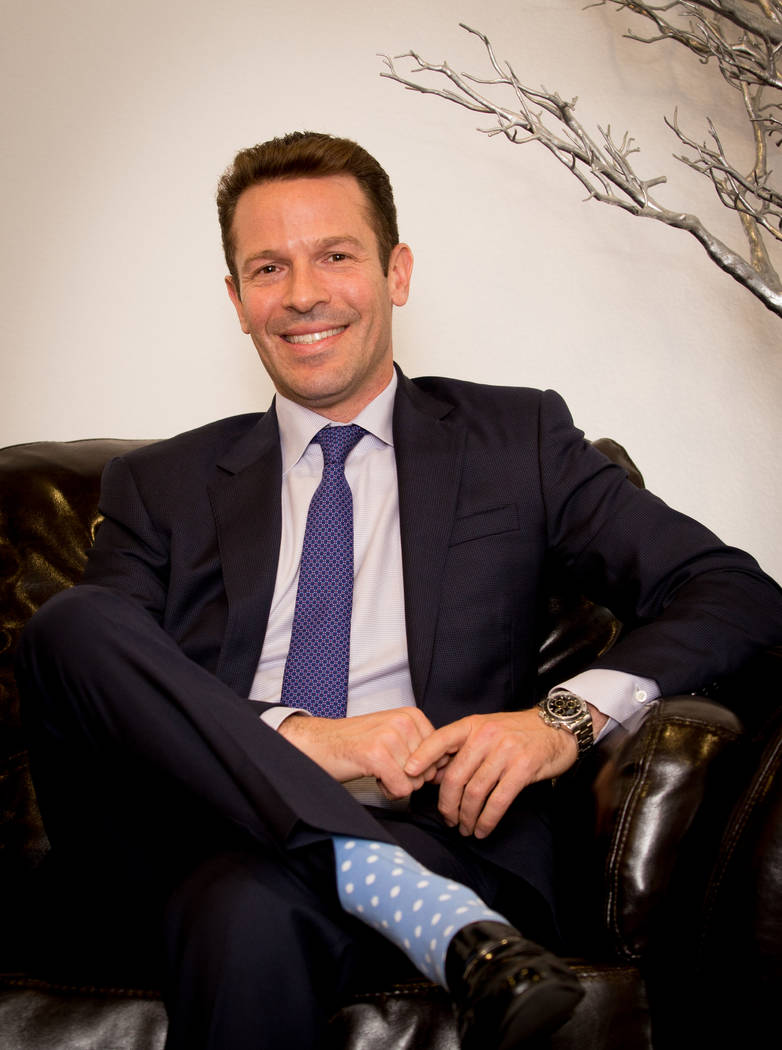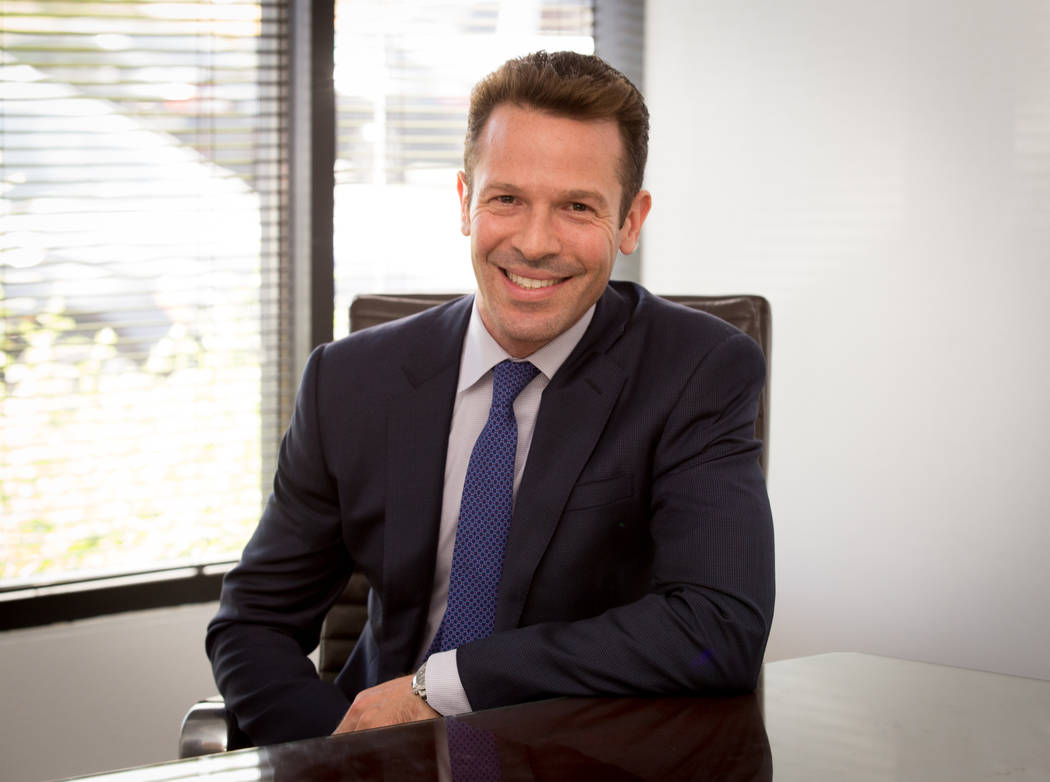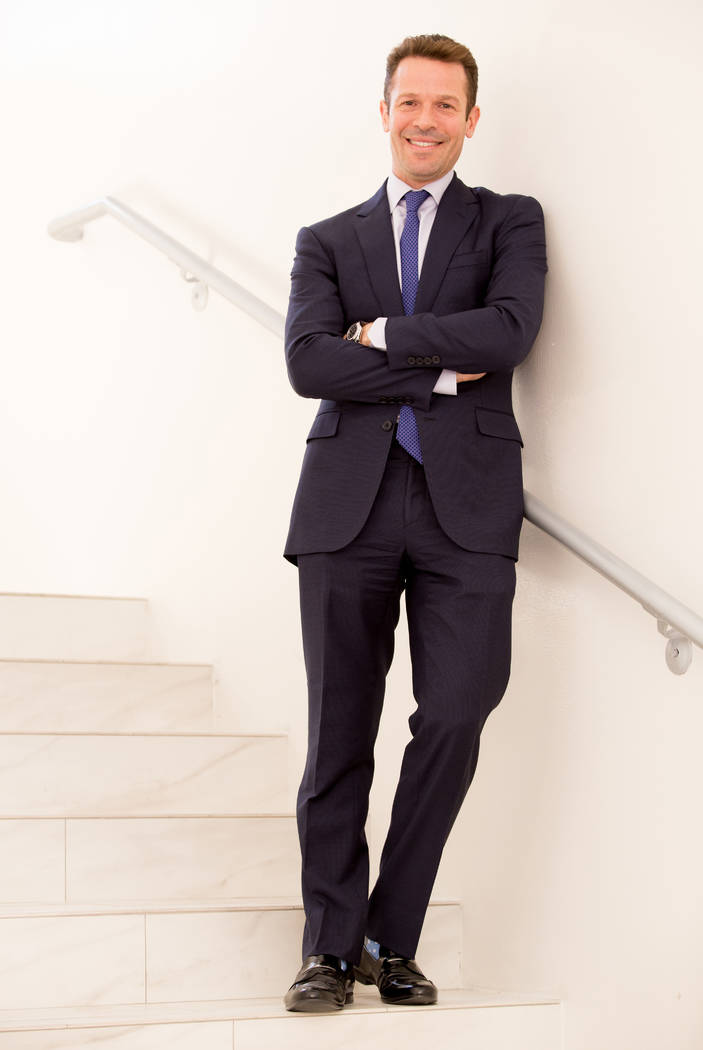 Seth Schorr, a well-known player in the hospitality industry, is fostering a new type of venture in Las Vegas.
Schorr, through his company named Dunbar LLC, is working with banks, brokerage firms and other financial institutions to locate the owners or heirs of abandoned accounts. These accounts can sometimes be valued at hundreds to tens of thousands of dollars, even greater amounts on occasion.
That's where Schorr said he and his staff at Dunbar come in.
The company works with banks across the U.S. Typically, banks must surrender funds from abandoned accounts after three years of inactivity to the state where an account holder was last known to reside, he said.
But before that happens, banking institutions that work with Dunbar give the company information on accounts six months prior to when banks must surrender the assets to the state. If the person is deceased, Dunbar will work to find an heir to the asset.
Once the next of kin agrees to the terms by Dunbar, which involves a fee for finding the unclaimed asset, the company works on collecting it. If the owner or an heir is never located, the funds are sent to the custody of the state where that person was last known to reside.
In fiscal year 2015, $7.763 billion was collected, with $3.235 billion being returned to the rightful owners, according to the National Association of Unclaimed Property Administration, a membership group that works to strengthen unclaimed property administration and cooperation among the states to improve the return of unclaimed property.
Dunbar isn't just for individuals. The company also helps businesses with services: corporate asset recovery, post-merger services and compliance and reporting, to assist companies in making sure they are following the rules in each state. Schorr said it can become costly not to be in compliance with the state.
From his operations center near the 215 Beltway and S. Hualapai Way, Schorr works with a team of genealogists and researchers to make recovery a reality. The company also has offices in Stamford, Connecticut, and its corporate offices are in Beverly Hills, California.
This isn't the first time Schorr has been in the unclaimed property business. He first learned about the sector in 1992 from Charlie Ginsberg — a well-known figure in the unclaimed property business, he said.
Some 10 years later in 2003, Schorr was on his way back to New York from Macau, where he worked as director of international marketing for Wynn Resorts. He started an unclaimed property business with Bronson named SMS Group that year.
SMS mostly focused on securities, said Schorr.
The client list included many well-known players in the industry at that time: Lehman Brothers and Bear Stearns, both shuttered by the recession; Bank of America; Wells Fargo Shareholder Services; and American Stock Transfer & Trust.
Schorr eventually returned to the hospitality industry a little more than three years later. He is now chairman of the Downtown Grand.
In partnership with Jeffrey Fine, Schorr owns and operates Fifth Street Gaming (FSG) and affiliate company Lucky Silver Management, which owns several casinos in North Las Vegas. Schorr and Fine also control, through affiliates, LEV Restaurant Group, a food and beverage operation that owns several restaurant labels in the valley. Some of FSG's operations include The Lucky Club Casino & Hotel and Silver Nugget Casino & Event Center.
Now Schorr is adding unclaimed property, once again, to his list of ventures.
According to NAUPA, U.S. states hold more than $41 billion in unclaimed assets for individuals. Much of these unclaimed assets are never recovered and come from a variety of sources: bank accounts, insurance policies, stocks and pensions.
Schorr focuses on trying to prevent money ever reaching this point. He said Dunbar has about an 83 percent success rate locating an owner or heir to the property.
With Dunbar, Schorr said he is targeting small- to mid-tier banks, while many in the industry focus on larger entities.
That market has been looking good for Schorr and Dunbar.
"We have found that that's a great business," he said. "They need our service just as much, if not more, than the bigger banks."