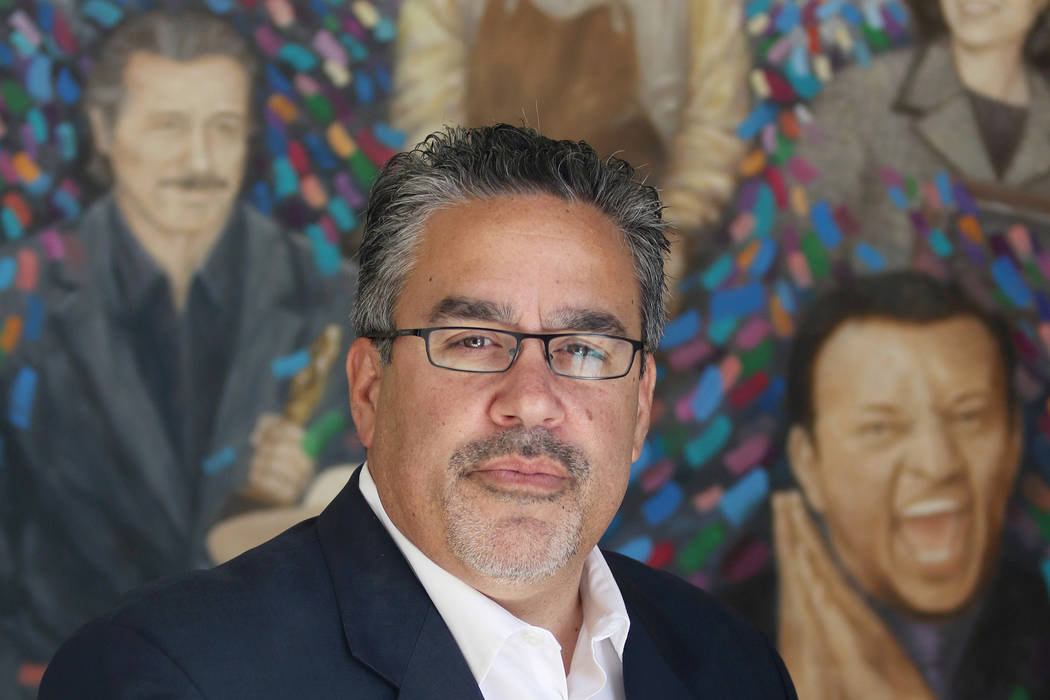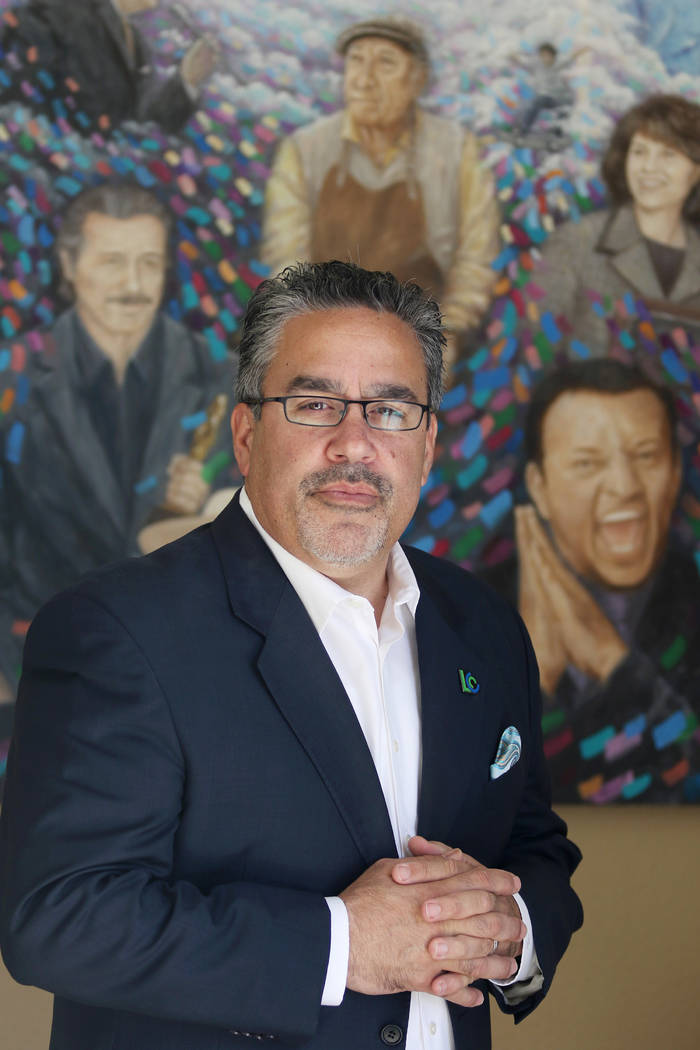 The percentage of Hispanic-owned small businesses in Clark County exceed their population, and those owners show their entrepreneurial stripes by focusing on earning a greater percentage of their revenue from online sales, according to national business research firm.
The U.S. Hispanic Chamber of Commerce and research firm, Claritas, said about 37 percent of Las Vegas small businesses are Hispanic-owned, which exceeds the U.S. Census data that puts the population at 31.4 percent.
"There are more than twice as many Hispanic-owned businesses in Vegas compared to the Hispanic population nationally at 18 to 19 percent," said Ron Cohen, Claritas' vice president of research.
"That's pretty significant. That tells us about the overrepresentation of Hispanics as small business owners and that young Hispanics can be said to be more entrepreneurial than young non-Hispanics. That is one of the most significant findings in your region even more so than others."
The study showed that in the Mountain Region that includes Nevada, Arizona, Utah, New Mexico, Colorado, Wyoming, Idaho and Montana, there are about 335,000 Hispanic-owned firms based on their most recent projections. It showed that between 2012 and 2018 Hispanic-owned firms grew at a rate of 36.7 percent versus 23.6 percent for non-Hispanic firms.
Small businesses are classified at those fewer than 50 employees or fewer, Cohen said.
With 64 million Hispanics in the U.S., the group has been the second-fastest growing population segment since 2000 at 83 percent growth and base of 35 million, Cohen said. By 2024, the number will surpass 72 million.
That shows why Hispanic-owned businesses are playing an increasingly important role in the economy, Cohen said. Between 2012 and 2018, the number of U.S. Hispanic-owned businesses increased 40.2 percent compared to 18.8 percent for all U.S. businesses.
Claritas estimates that at the end of 2018, there were 33,044,302 total businesses in the United States. Of those, 4,657,771 were Hispanic-owned businesses, representing more than 14 percent of the total — up from around 12 percent in 2012, Cohen said.
There are different theories as to why Hispanic entrepreneurship is growing at a faster rate, Cohen said. One is that they find it more difficult to be hired by a larger company, and they chose to form their own business instead.
Cohen said he believes, instead, that they are "naturally more entrepreneurial" because they are immigrants or children of immigrants who see fewer barriers to starting a business than where they previously resided.
"They appreciate how relatively easy it is to start their own business compared to other places they came from historically because there are fewer barriers in America," Cohen said.
The Hispanic companies represent all types of businesses from construction, retail, restaurants, law offices and other industries, and there's no significant difference in those types between Hispanics and non-Hispanics, he said.
There there's a "stark difference" between Hispanics and non-Hispanic owned businesses, however, with the percentage of revenue from online sales, Cohen said. That's a reflection of age, he added.
More than 25 percent of Hispanic small business owners are under 30 years of age, compared to 10 percent of non-Hispanic small business owners, Cohen said. More than 70 percent of Hispanic small business owners were between ages 18 and 44, compared to less than 40 percent for small businesses owned by non-Hispanics, he added.
More than 36 percent of Hispanic-owned small businesses earn most or all of their revenue online, compared to 18 percent of non-Hispanic-owned small businesses. Conversely, non-Hispanic-owned small businesses are almost twice as likely to have no revenue coming from online sales, Cohen said.
"Hispanics appear to be ahead of the curve of the moving the business model to generate revenue online," Cohen said. "It's because Hispanics tend to be younger and more comfortable with e-commerce. Their use of mobile and internet is away above average than non-Hispanics. Only Asian-Americans are ahead of them with mobile and e-commerce."
Peter Guzman, the president of the Latin Chamber of Commerce in Las Vegas said he's not surprised with all of the study's findings that he were released to its more than 1,500 members.
"I agree with it," Guzman said. "It shows that Hispanic businesses are doing well and strong."
The interest in Hispanics starting businesses starts with immigrants from countries that don't have the opportunities, including, government-backed loans, that can help them be successful, Guzman said.
"Over there you have to figure it out or get left behind," Guzman said. "That creates a person that has a tremendous work ethic. To be successful in business, the traits you need are to adapt and change quickly. Change is part of everyday life in these countries. They get to America, and it's like 'wow' that things are more settled because the key fundamentals exist to be successful."
Nothing epitomizes that more than a 31-year-old, family-owned Las Vegas business, Lunas Construction Cleanup. The company has about 200 employees and does construction clean up and waste management for construction sites. It also rents dumpsters for people to use for remodeling and clean up.
The company was started by Norberto Madrigal's dad, Manuel, who immigrated to California from Mexico in the 1960s when he was in his upper teens.
"He started as a dishwasher, and in a short time frame moved on nine months later (to do) construction cleanup," Madrigal said. "After 20 years, he rose up being an employee to a driver to a foreman and vice president, and he finally decided to have his own company in 1988."
Lunas grew at a rapid pace and had great reputation, Madrigal said. At first, the company removed construction waste and debris, and ultimately moved into recycling that waste. Later on, it opened the dumpster rental division and then got involved in making concrete stakes and pallets out of waste — evolutions that have been key to their success, he said.
"Being family-owned made a difference for us having everyone pull their weight and take charge of different parts of the company," Madrigal said.
Madrigal said he and his two brothers and his parents, including his mom, Rosa, are the owners and several relatives that include cousins and uncles work for the company.
Madrigal said his dad at 69 continues to work daily and is the first to get there and last to leave. It's his passion, he said.
"They (immigrants who start businesses) have that drive like my father because he came here with nothing in his pockets but with only hopes and dreams to be somebody," Madrigal said.
He said his dad's parents would not let him return to Mexico until he stayed in the U.S. and worked for several years to be successful, Madrigal said.
"He put his hands in whatever he needed to do to rise," Madrigal said. "He became somebody and made a name for himself and worked very hard to be where he's at today."
Madrigal said immigrants coming from to the U.S. from countries where it's difficult to open companies consider it "a blessing" and they're going to take advantage of it for their families, not only here but in their original home.