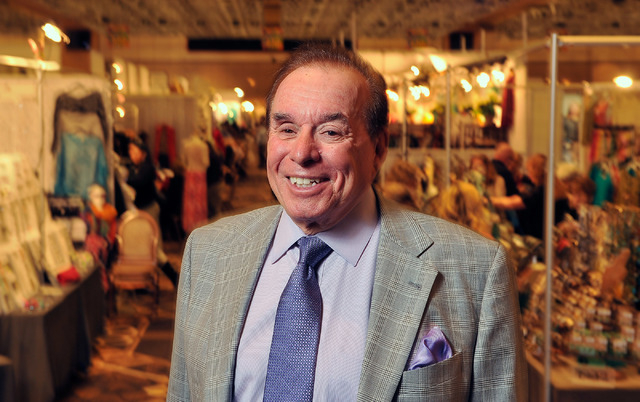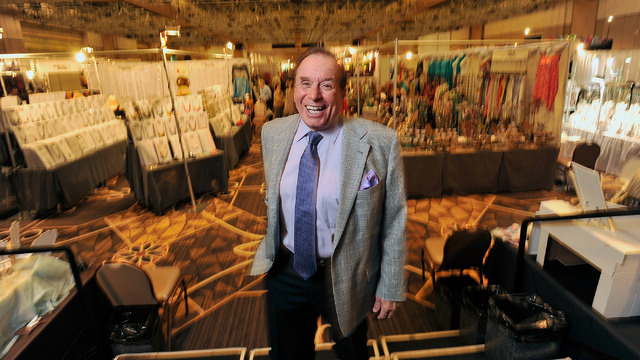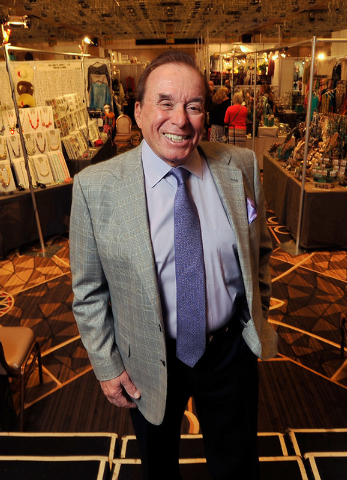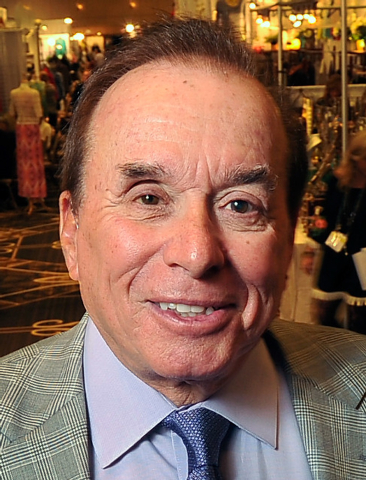 Las Vegas native Roland Timney is the mastermind behind the Women's Wear In Nevada show, a fashion industry tradeshow, which was held from Feb. 16-19 at the Rio.
Timney is no stranger to the fashion industry.
He owned two beauty salons and a retail store in Las Vegas before leaving to work as a representative for a fashion line in Los Angeles. Timney then moved to New York City where he worked for 13 years as an apparel manufacturer before returning to Las Vegas.
Timney and his partner, Jeff Yunis, debuted WWIN at the Tropicana in 1998 with 250 booths.
The show, which is held twice a year — every February and August — has since grown to include more than 800 U.S. and international fashion lines and drew close to 8,000 people last month.
Q. What inspired you to want to get into the fashion industry?
A. I had a retail store and representatives from fashion lines would come in and I like what I saw. The industry always fascinated me.
Q. Why did you feel this show was needed?
A. There was nothing like it in Las Vegas and we're the number one convention city in the United States. I felt that the apparel industry needed it and I've proven that I was right.
I'm very thankful to Las Vegas for providing me with the venue to make a show like this work. There's so much excitement in Las Vegas and this show wouldn't work anywhere but here.
Q. How has the show evolved since it began 17 years ago?
A. It's not only grown in size but in quality of exhibitors and buyer attendance as well. We're a sold out show and every show we have a waiting list as well.
Q. Other fashion industry tradeshows, such as MAGIC Market Week, which was held last month at the Las Vegas Convention Center and Mandalay Bay Convention Center, are held during the same time as WWIN. What sets WWIN apart?
A. We're larger (the show takes up six ballrooms at Rio's convention center). MAGIC is driven more by junior and young contemporary styles while we target a more mature customer. I also strive to offer diverse products so there's something for everyone.
Q. What are the benefits of attending WWIN?
A. Our buyers, who represent specialty stores, resorts, cruise lines and other major retailers, can see more products in a few days than they could in weeks. They're also able to see new and existing lines.
Q. What are the different components of putting together this show?
A. It starts with booking the venue, organizing the floor, soliciting the vendors, arranging menus for food, booking hotel rooms, security and working with contractors to get the show set-up.
Q. How exactly do you draw vendors to the show?
A. We seek out vendors who are going to be in the area for other shows and those that are looking for certain products. We also send out mailings and make phone calls.
To be honest, though, 80 percent of our vendors are repeat customers and we have another 200 vendors on a waiting list to get into the show.
Q. What does it feel like when you open the doors on the first day of the show?
A. It's great because you get to see the results of all of your hard work. It feels great to open the doors and let the buyers walk in. I love what I do.