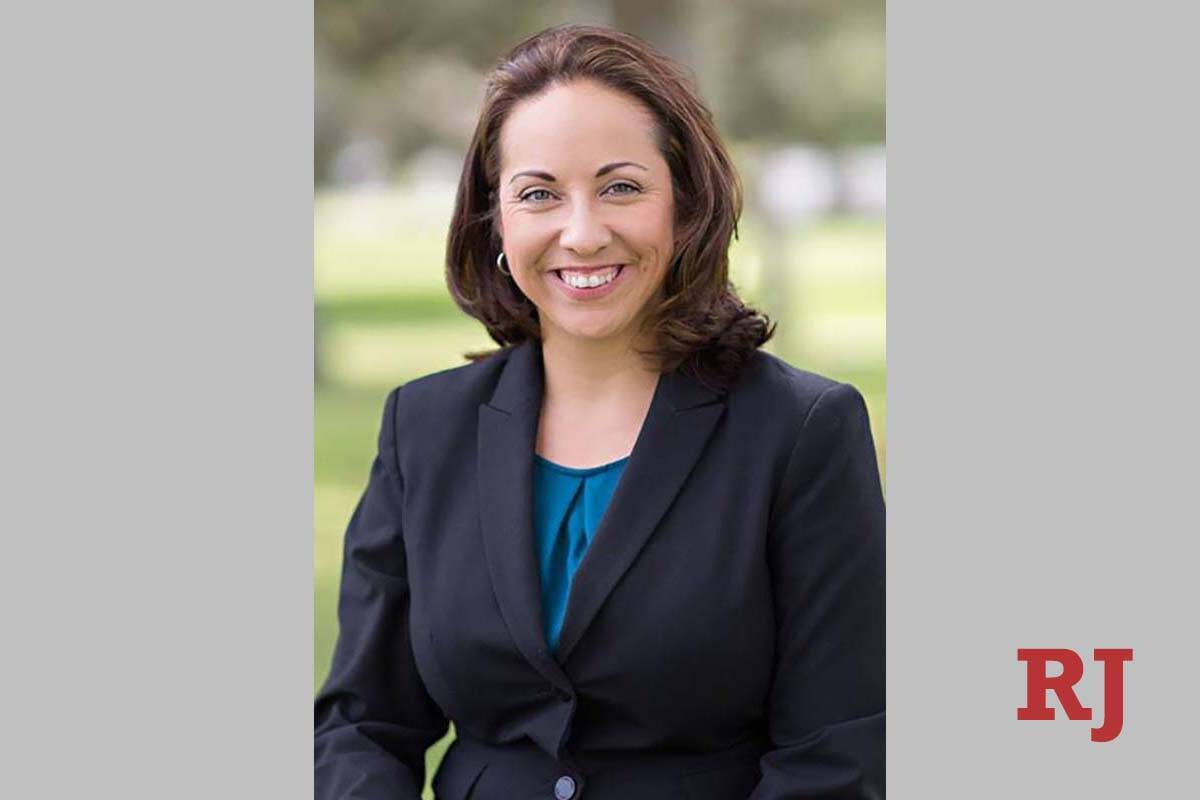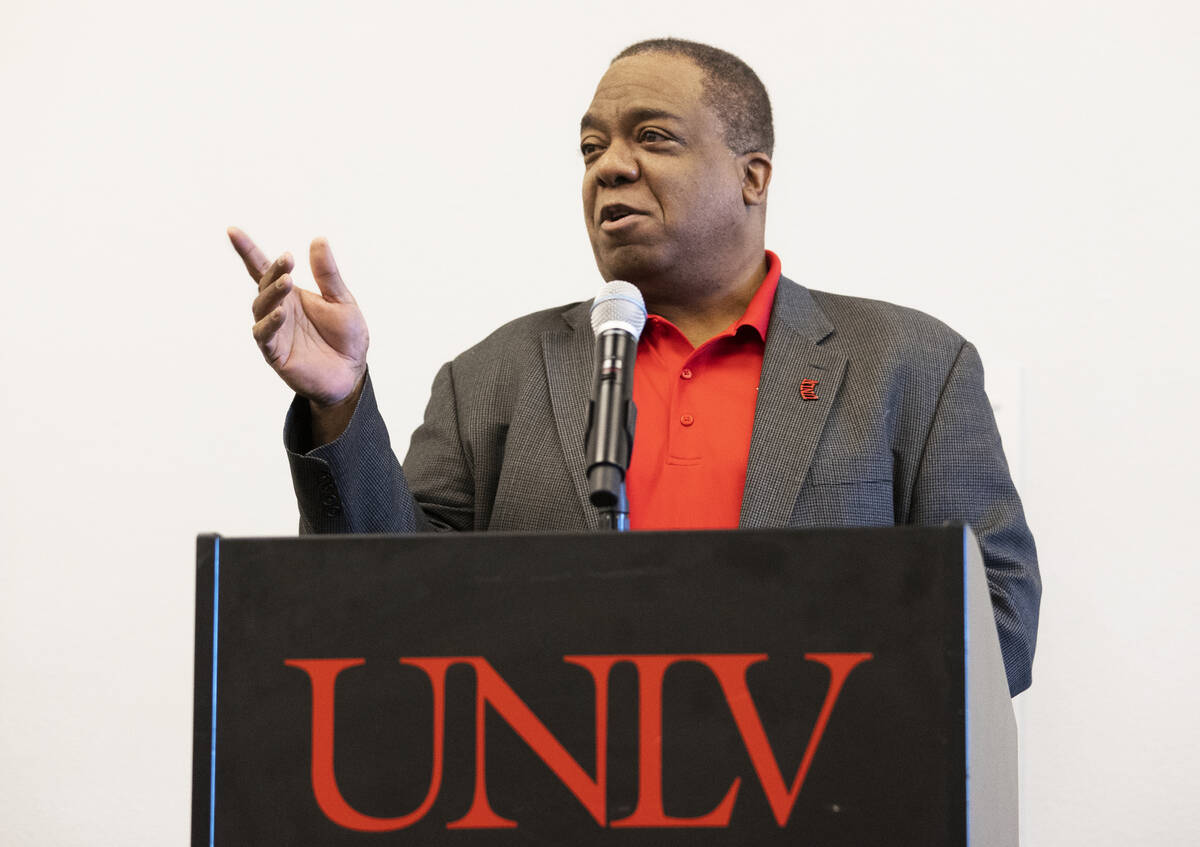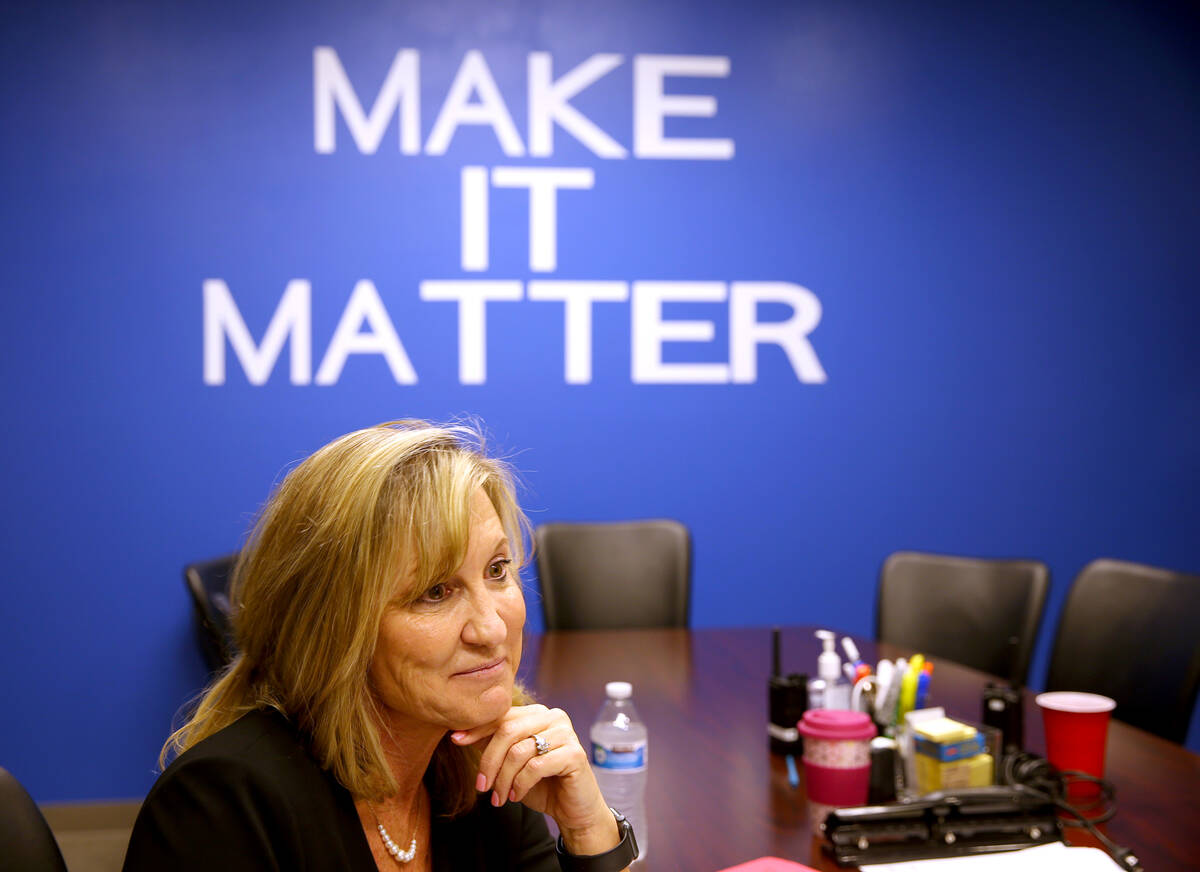 Improving Nevada's educational system took center stage during the latest Vegas Thought Leadership Roundtable.
The issue has long been one of the state's most important and debatable topics, and panelists took it head on during a virtual session moderated by Felicia Ortiz, president of the Nevada State Board of Education.
The roundtables are a collaboration with the Vegas Chamber, REQ and the Las Vegas Review-Journal and sponsored by Circa Resort & Casino and Findlay Volvo Cars Las Vegas.
This panel discussion featured Keith Whitfield, president of UNLV; Kirsten Searer, president of the Public Education Foundation; Renee Fairless, lead principal of the Master Academy of Nevada; and Alex Trejo, principal for Ullomm, J.M. Elementary School.
Ortiz said one of the issues that has long been raised about Nevada is there weren't enough people sitting at the table making the decisions that looked like the kids attending school. She said she applied for her role seven years ago.
"It's a labor of love but extremely frustrating at times because we haven't seen the gains or changes that I wanted to as fast as I want them," Ortiz said.
One of the issues that Ortiz said people hear too often is how Nevada is ranked 49th or 50th in the nation in some educational category.
"There are several factors that go into that," Ortiz said. "A piece of that is obviously student achievement and how well kids are learning. The other major piece is the environment they are learning in and how much is the state investing in that education. Where we fail is in our classroom funding. We get an F minus, and we are at the bottom of the list. Where we are constantly improving and making major massive gains over the last decade is in student achievement."
Nevada has gone from 41st in 2018 to 18th in the last ranking, which Ortiz said is a testament to the hard work of educators in the state.
"Just because we have a ranking that's low doesn't mean our students aren't learning," Ortiz said. "Frankly, it's oftentimes very demoralizing for the education community to continue to hear that."
As for the lack of funding, Ortiz said it's not just K-12 education that's not funded as well as it could be.
Whitfield said higher education in Nevada is "still not good" and how appropriations for higher education in Nevada are down 30 percent from 2001.
"We never recovered from the downturn, and the pandemic complicated that ever more because we haven't returned to funding levels we had pre-pandemic," Whitfield said. "If we are trying to improve, it's fair to say we need more investment."
Trejo said his school is classified as Title 1 with 100 percent of his students getting free reduced lunch and many who are learning English or bilingual. He said getting more funding at his school has created more equitable opportunities for his students, and this year it was able to reduce class sizes with more teachers and support staff.
"On one level (the new state funding) structure has created more equitable opportunities and provided the support and needs that population needs," Trejo said. "I have all of this money to open these positions, but I can't hire teachers because what the money doesn't allow me to do is increase teachers' salaries. That means I can't attract the type of teachers that I would like to attract or even fill them."
There are more than 1,000 Clark County School District teacher vacancies and more than 600 for support staff, Trejo said.
"Without the teachers and support staff, we don't have the people to make visions, such as mine, come to light to support students," Trejo said.
Fairless said she appreciated the budget changes as "significant" but added it's "still not enough." For example, charter schools get $1,500 per student less for special education. If she has a special education student who is also an English language learner, they only qualify for one of those funding buckets, she said.
"There's a base amount, but they still need additional services," Fairless said. "The services for education do not cover the services for English language learners. Although legislators went very far in creating some equitable situations, there's still a whole lot more to be done."
Fairless said Nevada needs to be competitive with surrounding states. Looking at Arizona and Colorado where it's more than $9,000 per student, she asked how her school can compete with those educators to come to Nevada.
"It always comes back to people saying we don't have state taxes, but let's figure out where we are going to get those resources and where we are going to get that revenue because that line doesn't work anymore when we know we need to attract educators," Fairless said. "We know we have to be competitive with the surrounding states. I'm grateful for the additional funding, but we still have a whole lot of work to do."
Ortiz said one of the misunderstandings in the community is where the state stands in funding compared to surrounding states. Nevada's funding per pupil is about $9,000 per student, but the national average is closer to $13,000 to $14,000. When it's multiplied by 500,000 students, that's a big dollar amount.
"Our funding is a clear reflection of the value Nevada puts on the state of education," Ortiz said. "But not to say there are people in the community who truly value education. Thanks to the Public Education Foundation we have some support systems built in that have helped us fill those gaps."
During the pandemic, one effort that was a "bright shining star" that Nevada did and others didn't do was the creation of public and private partnerships to ensure that every student in the state had access to a device and internet, Ortiz said.
Searer said she constantly tells donors and community leaders that there are public-private solutions to fill some of the gaps.
"I hear a lot of doom and gloom about education, and I believe if we work together, we can solve big problems in education," Searer said.