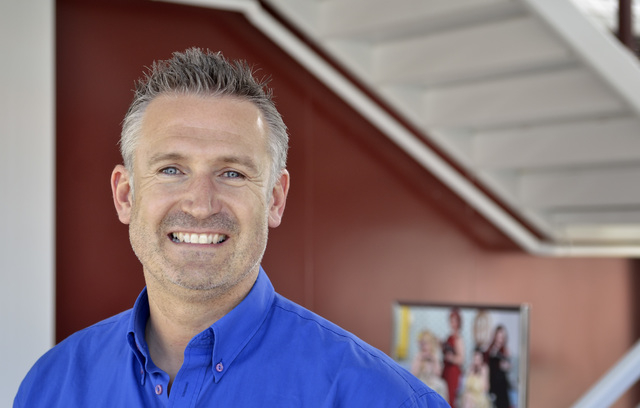 The best part of my job is walking around downtown Las Vegas greeting the owners, employees and customers of all the cool little restaurants and shops that have sprung up in the neighborhood in the past couple of years.
By now, just about anyone who uses Yelp or Zomato knows about the emerging restaurant and retail scene in downtown Las Vegas, highlighted by names such as Glutton, VegeNation and Perch.
As the CEO of ROCeteer, the downtown Las Vegas-based business coaching and consulting company, I get to watch these restaurants and shops evolve from an initial business plan (which may consist of some scribbled notes on a napkin) to a thriving business with real employees, revenue, growth opportunities and a long list of smiling customers who become ambassadors for the nascent brands.
When a business goes from zero to 60 in a short time, a common mistake is to assume that things will always be this good or that revenues will automatically remain high. Neither is true. While it's important to hope and plan for a brighter future, it will only happen when you have a defined target for the business.
When people visit downtown Las Vegas, our hope is they'll check out Downtown Container Park and the surrounding area, see a lot of happy faces coming and going, and leave thinking "that was a great meal at a fair price."
But my job is to go beyond that. What you may not realize is that so many of those downtown Las Vegas businesses are potentially sitting on a powerful launching pad.
The whole idea behind ROCeteer is to make businesses like these take off — not just within the four walls they currently occupy, but in other locations, perhaps in other states and quite possibly around the world. Every major restaurant started somewhere, often in a small unassuming location.
That's where the real value comes in, and that's always been my vision for downtown Las Vegas. It's about satisfied customers today and visions of grand plans tomorrow, expanding on a massive scale but in a smart way.
That's a big part of my job, too — to take notice when I truly believe that a business is sitting on potential far greater than its current location, and to help the owner(s) see the bigger picture.
It can be a daunting task. A lot of people want to be president of the United States, but how many people want to work long hours with modest incomes, facing the "electorate" of customers every day while putting in up to 18 hours a day, 350-plus days a year. But that's the reality for a small restaurant owner or retailer who wants to make the move to the main stage.
In addition to vision, it also comes down to business fundamentals: How are you containing costs? What investment are you making in marketing? How are you showing your customers the appreciation that they deserve? Are you paying your bills on time and building credit? What's the nature of your debt?
If you had an opportunity to meet with a great banker about restructuring your loans, are your P&Ls in order and ready to be presented in the next 24 hours? Perhaps that banker can help you make a move that could ignite the profitability of your entire business.
When you work in big cities and you have an understanding of what makes the business scene work, you begin to understand the absolutely critical nature of marketing. You can have the most delicious steak, the greatest cocktail, the best service, but if you aren't setting aside marketing dollars (and time, and energy), then should start thinking about investing in a sign that says "For Sale," or worse, "Closed."
So these are the "lessons" that I bring to the emerging businesses in downtown Las Vegas. It has been said that if you love what you do for a living, you'll never have to work a day in your life. I have a dream job. I get to work with people I love and bring them and their businesses to the highest level of success.
Mark Rowland is the CEO of ROCeteer, a coaching, mentoring, training and consulting company for small business owners. The mission of ROCeteer is to help small business owners find the skills and drive within themselves to think forward and reach the next level.