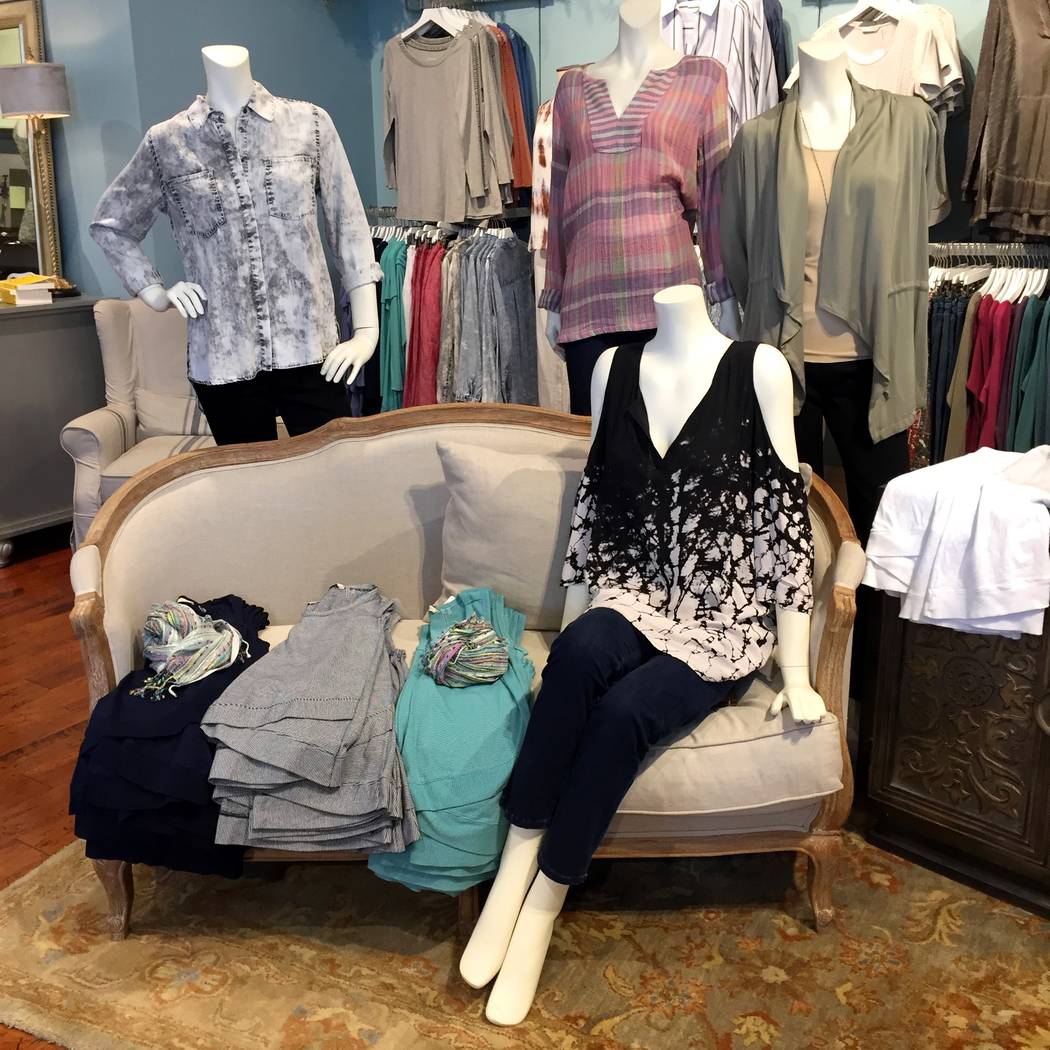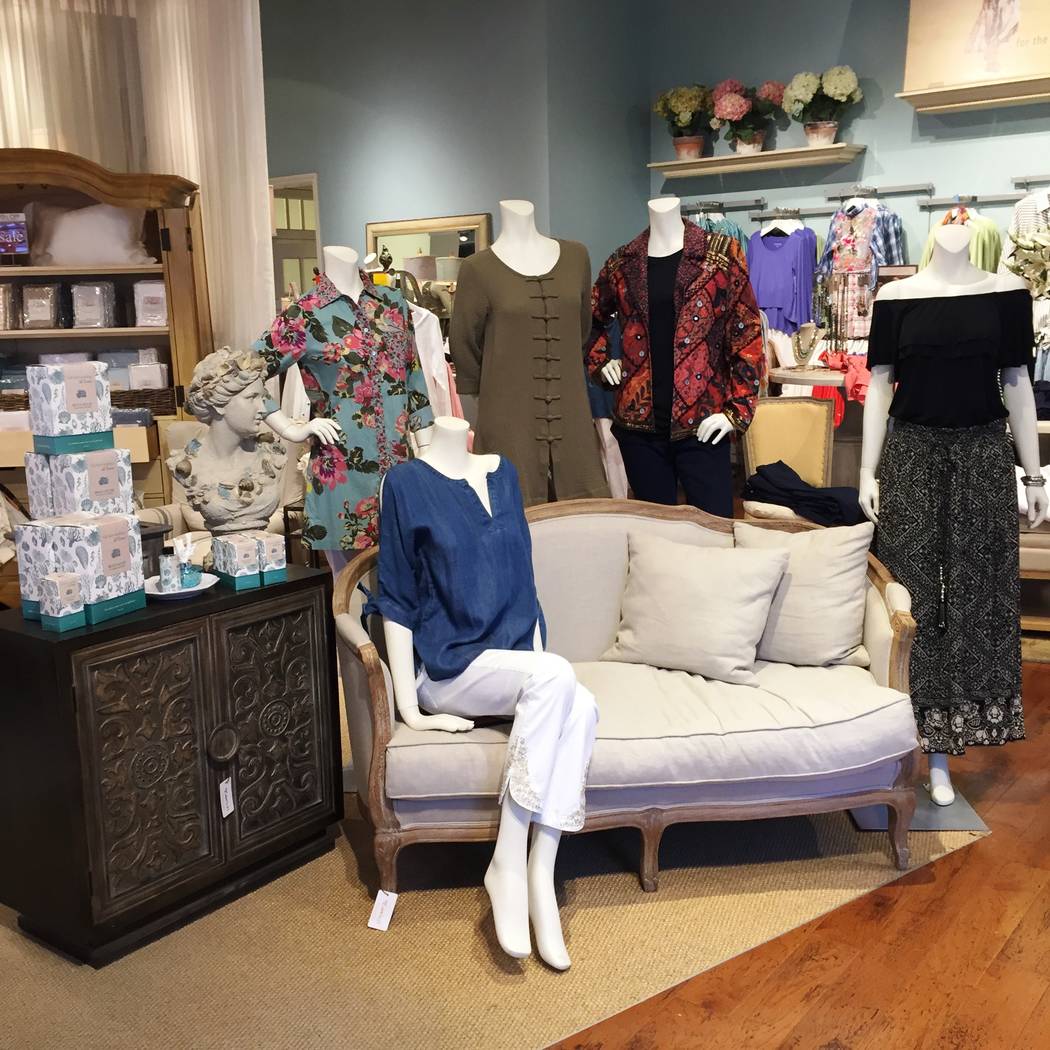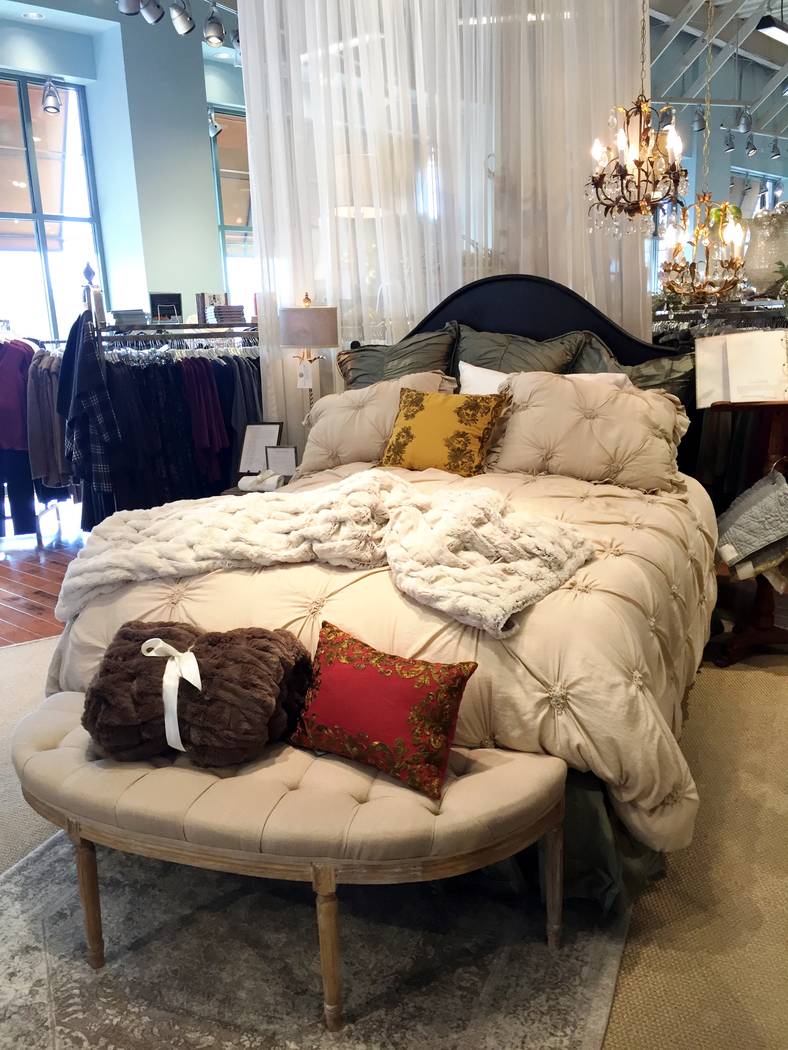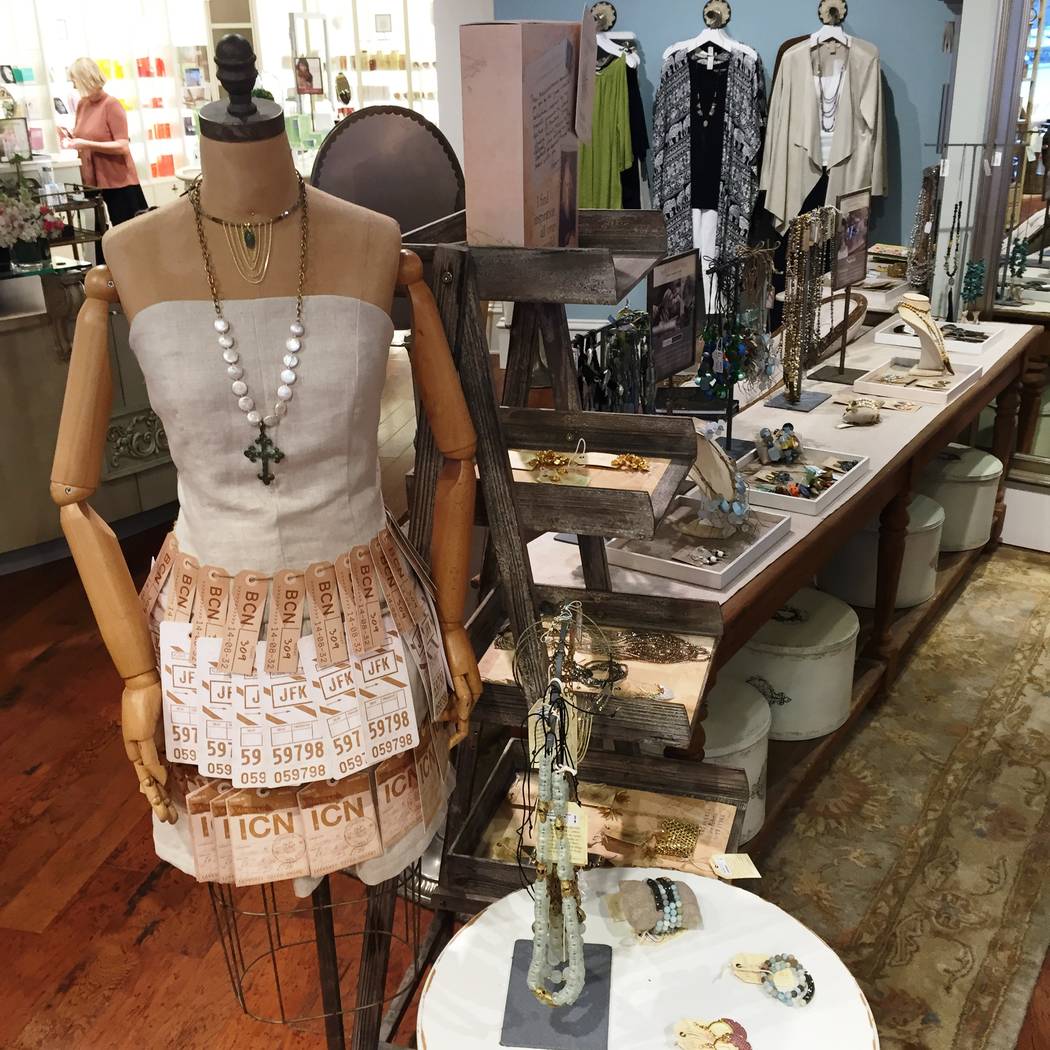 More than 100 women lined up along a sidewalk at The District at Green Valley Ranch for the March 10 grand opening of Soft Surroundings, an upscale women's clothing store.
Soft Surroundings features a selection of stylish and comfortable women's clothing, accessories, beauty products, gift items and home goods.
"It's a wonderful place to shop," said Patsy Kart, who has shopped the catalog for years. "The clothes are bright and colorful and true to size. Now that they have a store here, I'm in serious trouble."
The store's concept was born out of founder Robin Sheldon's desire to create a place for women to pamper themselves.
"The brand was really born from her own experience," Soft Surroundings Regional Director Michelle Blanchard said. "She wanted to help women put themselves first. When you take care of yourself, you take better care of the things and people in your life. I think our customers connect with that in a powerful way."
According to Jessica Conick, Soft Surroundings public relations specialist, the unique merchandise is designed and developed by an in-house design team. Robin Sheldon and the team seek inspiration from around the world while maintaining the integrity of each piece's design, she said.
Besides women's clothing, the store offers a wide variety of natural cosmetics and skin-care products, including Jane Iredale and Cailyn.
"While a majority of our customers are women aged 40 and above," Parker said, "there is truly something for every woman in our stores, catalogs or online."
Headquartered in St. Louis Missouri, the business began in 1999 as a mail-order catalog.
The catalog is still distributed nationally and recently has been marketed in Canada. The privately held company expanded into retail outlets in 2005, opening its first store in St. Louis.
"She (Sheldon) wanted a place where women could come in and actually touch and feel the item," Conick said of expanding into outlets. "See how soft they were or try them on and experience everything, because it's all about the experience."
The company has been adding stores every year since 2005, opening 10 outlets in 2015 and 15 stores in 2016. Friday's much-anticipated event marked the specialty retailer's first store in Nevada and its 45th store nationwide.
According to Parker, the company is planning its biggest expansion during 2017. Soft Surroundings plans an increase to 60 storefronts by opening 17 new stores across the United States, including in Columbus, Ohio; Estero, Florida; Knoxville, Tennessee; Louisville, Kentucky; Detroit (Rochester Hills, Michigan) and Baton Rouge, Louisiana.
"We plan to open 20 stores next year," Blanchard said, who estimates the company eventually will have more than 150 stores nationwide. "Probably stay on the pace of 20 for a few years, but for us it's a whole lot less about the store count than putting stores where we know we have a customer base and providing a place for them."
The company targets markets where the catalog sales are strong. Another factor is locating retail space, preferably a lifestyle center such as The District.
"That is one of the advantages of having a catalog business," Blanchard said. "We have a ton of customer data, and that really fuels where we decide to put stores."
The new 4,432-square-foot store employs 20 people, with the potential of adding another five in the next couple of weeks. The planning began about a year ago. Detroit-based JGA designed and built the store.
According to bizjournals.com, Soft Surroundings employs an estimated 1,295 employees and earns approximately $225 million annually.
Its clothing averages about $80 an item, while fragrances range in price from $19.95 for the truffle size to more than $60 for the larger bottle.
"I can't speak to the economics of it for this area," Blanchard said. "For us it's more than that. It is that we're providing an experience, and we see it happen every day in the stores. We know that makes an impact on the women in that community."