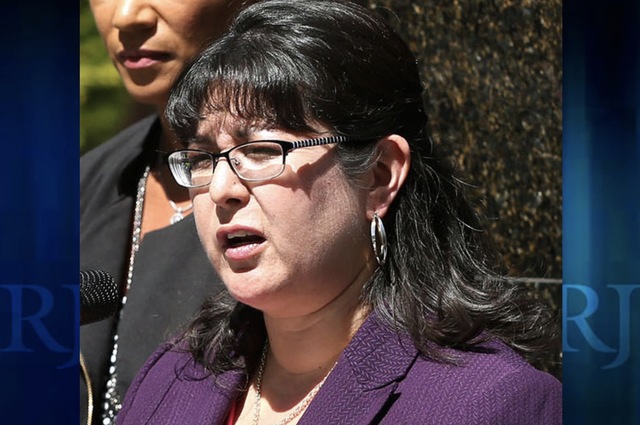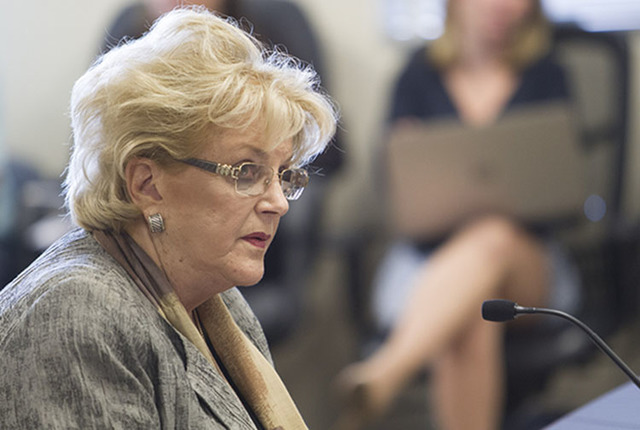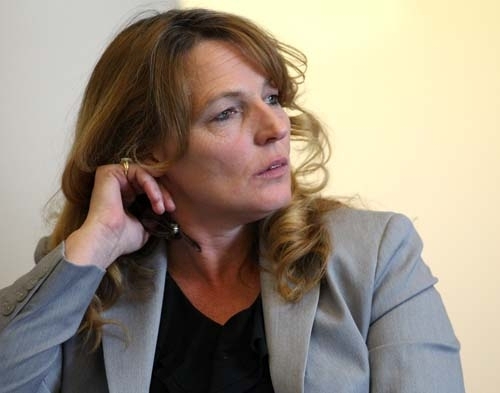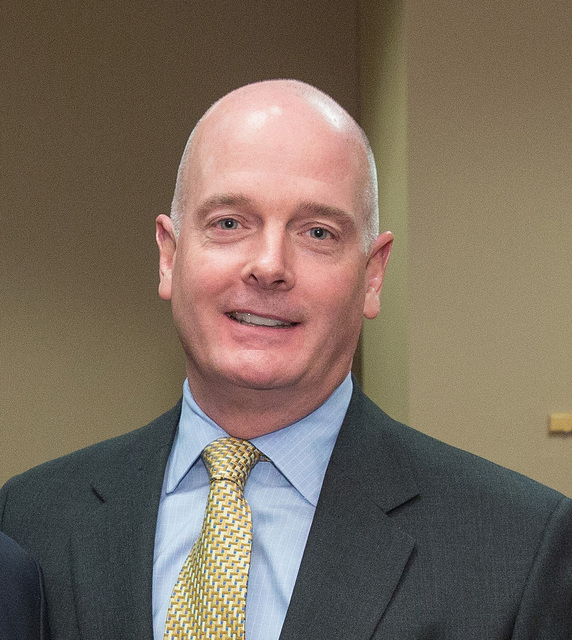 An .850 average is hard to top whether it's hitting a baseball or shooting a basketball, but a group of political, business, academic and other civic leaders hope to do that in the 2017 session of the Nevada Legislature.
Formed six years ago ahead of the 2011 session, the Southern Nevada Forum claimed success in getting 17 of its 20 measures approved in 2015.
It has upped its ante to 21 measures in 2017 and would have to get 18 of them passed to surpass what it did in 2015 percentagewise. One of the priorities will be property tax reform — although no specific plan has been endorsed — to reduce the amount of revenue abated from 2005 legislation and thus generate more money for local governments and schools.
The group met Jan. 5 at Las Vegas City Hall with two dozen state lawmakers from Southern Nevada to hear the pitch of legislation the group supports, including additional $17.1 million in funding for the UNLV School of Medicine, workforce development, economic development, transportation enhancements, improvements in primary and secondary school education and improvements in health care.
Assemblywoman Irene Bustamante Adams, a Democrat from Las Vegas who facilitated the meeting, said the group was successful in 2015 because it's bi-partisan and addresses issues important for the entire state. Some 44 of the state's 63 lawmakers in the Assembly and Senate are from Southern Nevada, and she said she's optimistic all of its measures can be passed even though more than 1,000 bills will go through the legislative process.
"If we can't get our act together it's on us," Bustamante Adams said. "I think that the chances of success are extremely high because we have experience underneath our belt, and we're focused on collaboration. We're trying to improve the quality of life for Southern Nevada. It's part of growing up. We're not a small state anymore."
In 2015, the group secured funding for the UNLV Medical School that will start classes next summer in a bid to increase the number of physicians in the state, Bustamante Adams said. It's also seeking additional funds for graduate medical education of graduating doctors in Southern Nevada hospitals to further build the physician population.
"The UNLV medical school was one of our best successes this last legislative session to get the funding to launch that," Bustamante Adams. "We're going for a second round asking for $17.1 million to the base budget and (Gov. Brian Sandoval) has not set it at that in his base budget. We have to work to achieve that."
Las Vegas Mayor Carolyn Goodman made health care a big part of her push for lawmakers during the 2017 session. She said Southern Nevada should be a primary focus because that's where most of the state funding comes from and where most of the problems are. She specifically cited in the list of priorities the need to increase Medicaid reimbursement rates that are set by the state government unlike Medicare being set by the federal government.
"For the rest of the surrounding states, their Medicaid reimbursement rates for physicians is far higher than what we offer in Nevada," Goodman said. "Don't think for one moment we will be improving medical care in the state of Nevada if we don't address that Medicaid reimbursement rate. As we work to bring in specialists in medical care, we want all of them to stay here."
Goodman told lawmakers that even the Cleveland Clinic Lou Ruvo Institute for Brain Health hasn't expanded despite a waiting list of two to three months. The reason is Medicaid reimbursement rates aren't high enough even though Medicare is a larger portion of clientele, she said.
"Things have to pencil out and doctors have to live otherwise they're going to Utah or Arizona or some other place, Goodman said.
Clark County Commissioner Marilyn Kirkpatrick, a former member of the Assembly, said Southern Nevada leaders learned from past legislative sessions about the importance of being organized and having a plan. They got one bill passed in 2011 and two to three approved in 2013, she said.
"We in Southern Nevada were fighting with each other, and we came home with zero," Kirkpatrick said. "This has been a great opportunity for legislators to come together. We put personal egos aside and all worked together and local government came together to get things done."
Hugh Anderson, chairman of the government affairs committee of the Las Vegas Metro Chamber of Commerce, said the list of priorities is part of a critical component for building a better economy and creation of jobs. The push for the group's agenda needs to remain intense.
"It's all about momentum all the way through the session," Anderson said.
Some of the other priorities listed include the construction of a 70,000-square-foot Health &Science Building at Nevada State College as part of a plan to increase nurses and other health care professionals.
In the higher education realm, there's a push to increase workforce development through community colleges. In primary education, there's a call for additional funding for early childhood development. Another priority is additional funding for primary and second school education.
In terms of infrastructure, the group has made that a priority by supporting public-private agreements to build projects and setting up a transportation infrastructure bank to fund it.
"We have been to Phoenix, Salt Lake City and Denver, and we are just far behind the times," said Nevada Sen. Mark Manendo, a Democratic from Las Vegas who spoke to the group. "We should be a leader."