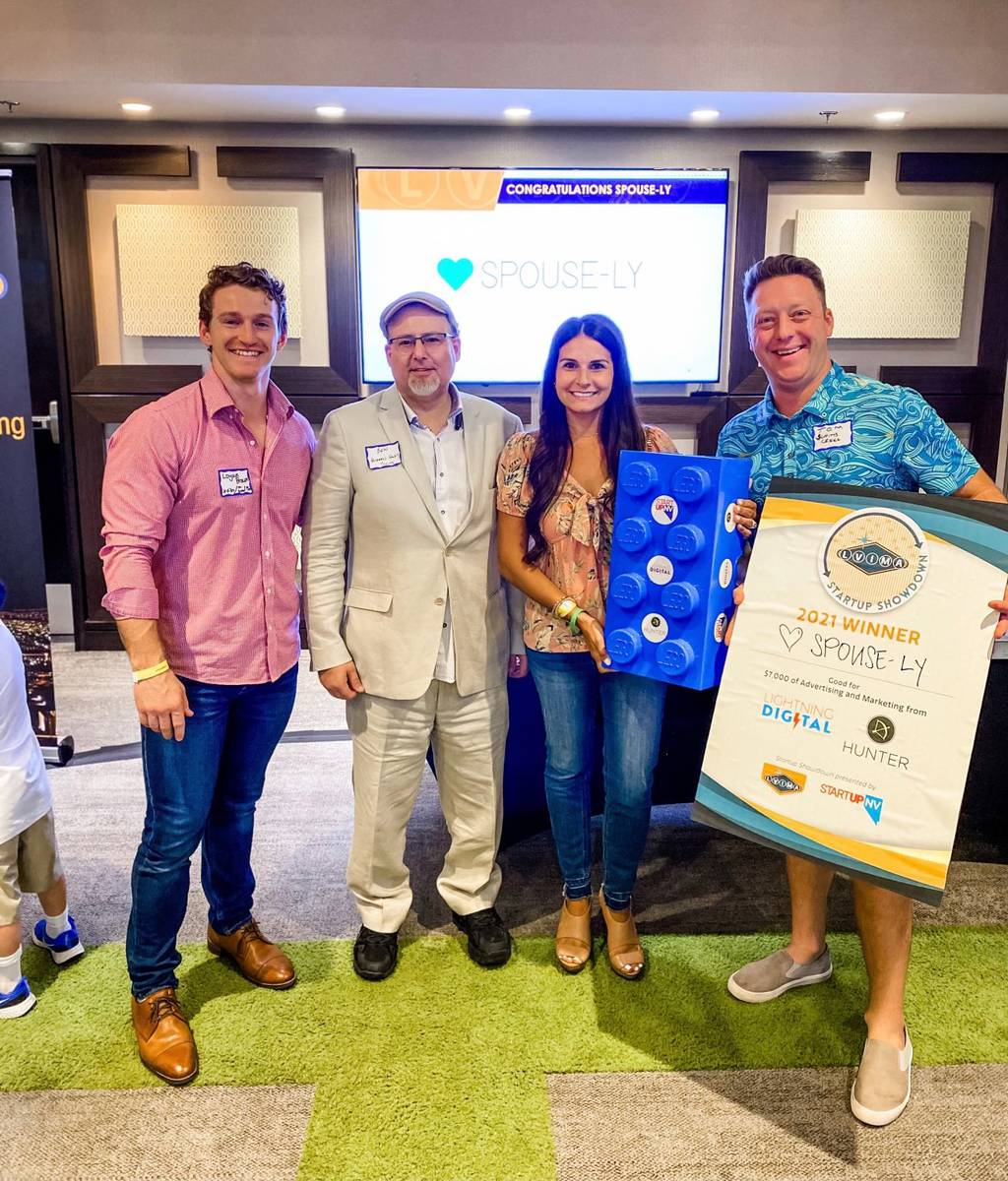 Monica Fullerton won the 2021 Startup Showdown pitch competition July 29. She presented her new business, Spouse-ly, an online marketplace that supports military spouses, veterans and first responder small businesses. She received $5,000 in consultation services from Lightning Digital and $2,000 in website services from Hunter Marketing.
She beat out two finalists, Pills2Me, Leslie Asanga; and Free Form paint brushes, Greg Freuler. All together there 48 entrants to the contest held by Las Vegas Innovation Marketing Association and Startup NV
Spouse-ly was selected as the winner by popular vote of the attendees who watched each of the three finalists' seven-minute pitches during the LVIMA Digital Technology Planning event. The three final companies had the opportunity to have personalized critiquing and coaching prior to their big pitch.
LVIMA gathers some of the finest minds in the rapidly changing digital technology and marketing landscape to host and present a dynamic annual series of networking and educational events.