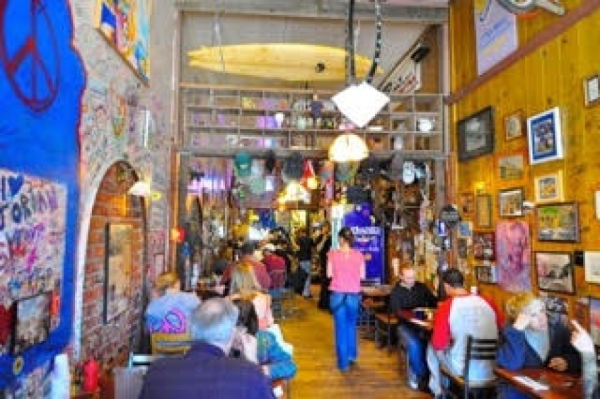 A well-known breakfast and lunch restaurant brand found in parts of Northern Nevada and California is heading to the Las Vegas Valley.
Reno-based developer Chris Lowe, along with his wife, Dina Gonzalez, are bringing the Squeeze In restaurant brand to Las Vegas, with three locations planned in the initial development. This is the first time the Squeeze In brand has been franchised.
The first Squeeze In restaurant is likely to open in early 2016. The location is still in negotiations. But two are planned for the Summerlin area and one for the Henderson/Green Valley region, Lowe said.
The team is also under contract to bring five more locations to the Valley.
Lowe said he is looking at leasing or purchasing the future sites.
"I am most concerned about finding a great spot for our guests," said Lowe. "I am definitely open to owning the site or even the entire strip mall if that is available to us."
The financial terms of the contract are being kept confidential.
The Squeeze In brand started in 1974 and is originally from Truckee, Calif. It was purchased in 2003 by Gary and Misty Young. The couple later partnered with their daughter, Shila Morris, and her husband, Chad, to bring the concept to the family's hometown of Reno. The brand now has five locations in parts of Northern Nevada and California.
Lowe said future developments could put the restaurants in parts of Texas and the Phoenix metro area.
Misty Young, co-owner of the Squeeze In franchise brand, sees a bright future for further expansion of the label.
"My goal, my vision, is 50 restaurants in five years," said Young.
Young sees a West Coast expansion first before heading to other parts of the U.S.
Young said a large part of the success of her business has come through a loyalty program called the Egghead Breakfast Club, which has 107,000 members. Squeeze In doesn't advertise to get its name out, Young said, relying instead on this club as the source of finding future restaurant patrons.
Squeeze In also puts social media to work. Young said Squeeze In is putting postings on Facebook to attract potential Vegas patrons and inviting them to the Egghead Breakfast Club.
The restaurant was featured on "Throwdown With Bobby Flay," a Food Network show, in 2010.
Squeeze In's hours will be from 7 a.m. to 2 p.m. seven days a week for the Vegas locations.