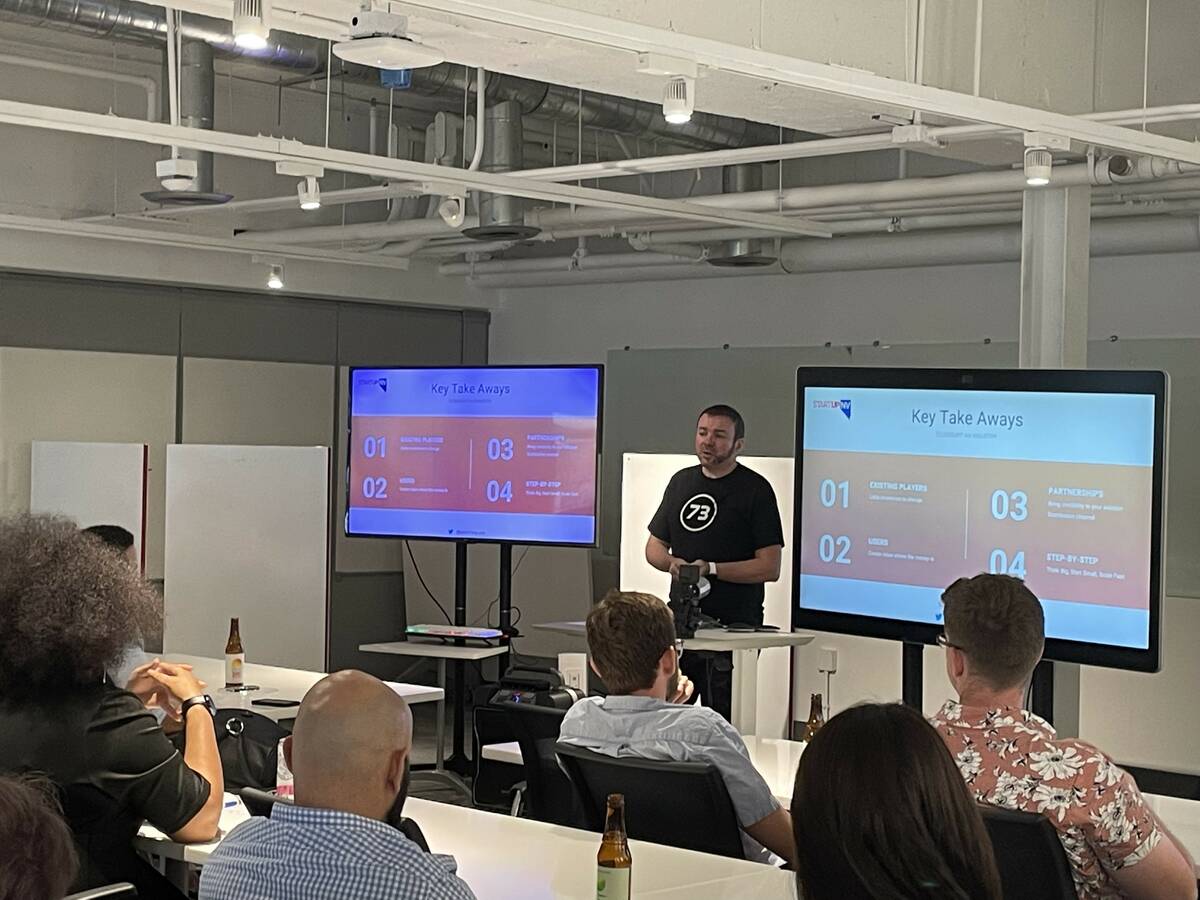 Sponsored by StartUpNV, Founder University Nevada will start its free, entrepreneurial mini boot camp series for experienced entrepreneurs and underserved startups in February.
Hosted in partnership with the city of Las Vegas International Innovation Center, Founder University Nevada is a yearlong program that will cover the following 12 topic areas: Are You Entrepreneur Material; Legal Setup, Infrastructure, Customer Discovery, Business Model, Marketing, Product Validation, Capital Raising, Company Culture, Customer Success, Grants and Federal Funding opportunities and Compliance.
Participants who attend at least 80 percent of the scheduled events will walk away from the program with a completed deal room, which is a detailed file that includes the required documentation and data to close future investment deals.
Preparing a deal room with the needed documents that an investor will inspect during the due diligence process before making an investment can be a time-consuming and tedious process. However, once done, it is easy to amend and keep up to date. Many newer entrepreneurs do not know what is required for a deal room, so Founder University Nevada includes a specific focus on preparing the documentation and projections needed. The program will better position entrepreneurs to obtain venture capital as well as an increased opportunity to pitch to StartUpNV for investment.
Operated by StartUpNV, a statewide nonprofit incubator and accelerator for Nevada-based startups, Founder University Nevada is comprised of 12 mini boot camps throughout the year, each ranging from four to six weeks. The first series of sessions starts Feb. 2 at noon. To learn more visit startupnv.org/founder-university.
Founder University Nevada is funded by a Build 2 Scale Venture Challenge grant from the Economic Development Administration.
StartUpNV is a 501(c)3 nonprofit statewide accelerator and business incubator for scalable Nevada-based startups that provides expert mentorship and access to a network of capital partners. StartUpNV's founders, mentors, university connections, investors and business partners work together to grow and support a robust, inclusive startup ecosystem in Nevada. StartUpNV's related venture funds, FundNV, AngelNV and a new seed fund provide startups access to local venture capital along with education for entrepreneurs and angel investors. Since inception in 2017, StartUpNV has heard pitches from more than 1,000 startups, held more than 250 education events, and seen more than $75 million in venture capital raised for 33 companies. For information visit startupnv.org/.