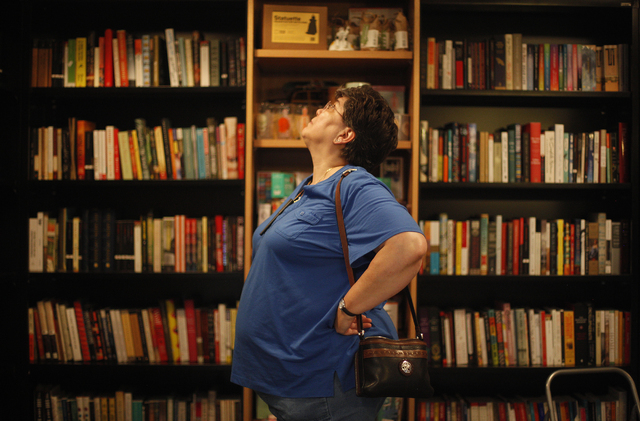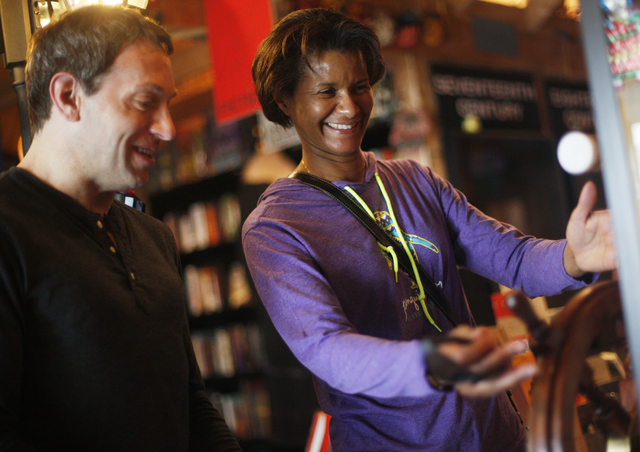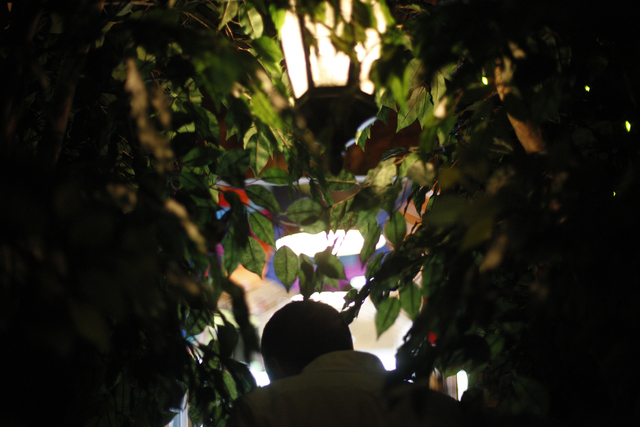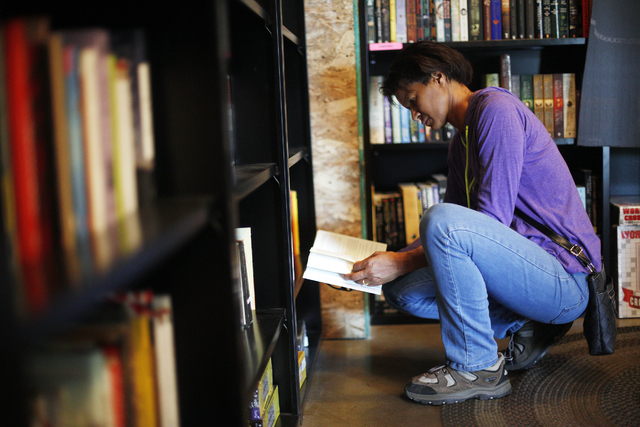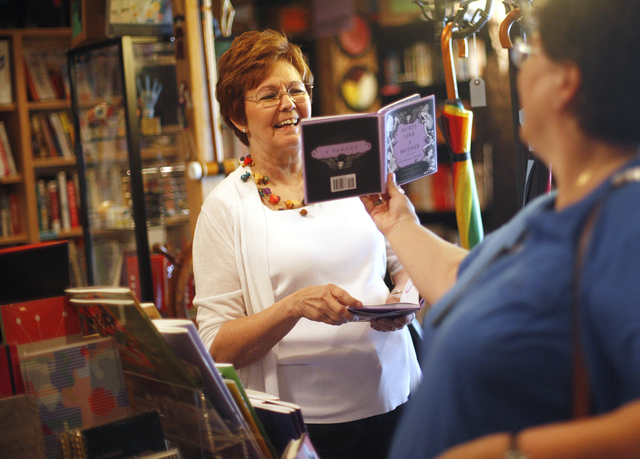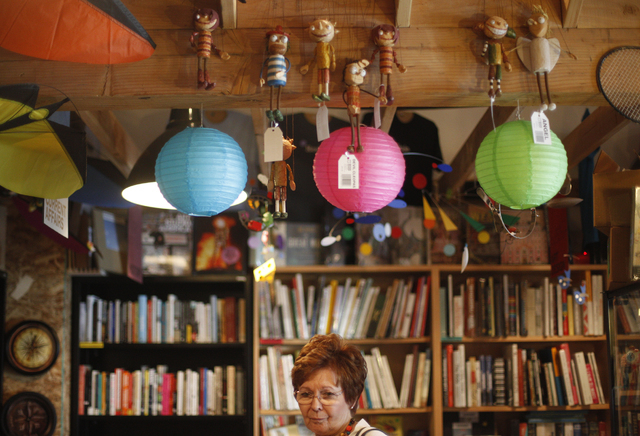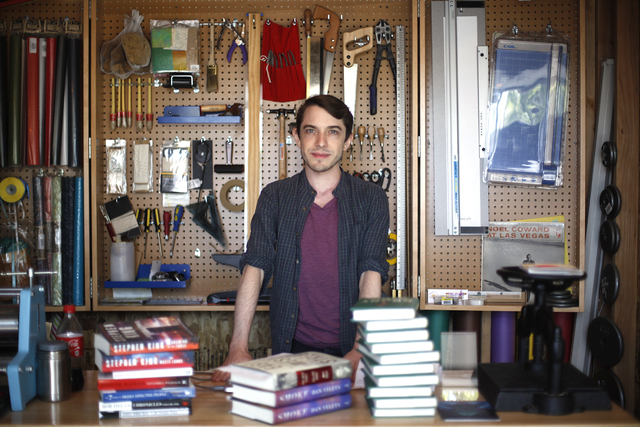 After being introduced to Downtown Project mastermind and Zappos CEO Tony Hsieh, Scott Seeley and his husband, Drew Cohen, decided to write their next chapter in Las Vegas.
It was a big step — 2,500 miles big — from Seeley's role as founder of 826NYC, an organization dedicated to offering free writing programs to students in Brooklyn.
On Small Business Saturday in November 2014, the pair opened an independent book store, The Writer's Block at 1020 Fremont St.
"We were ready for a change and we had mutual acquaintances at the Downtown Project who got us excited about what was happening in downtown Las Vegas," Cohen said. "We were excited to be part of the downtown redevelopment."
Michael Stoll of the Downtown Project's small development team said having an independent bookstore downtown increases walkability in the area.
"We thought about all the things you might want in a thriving downtown area, and a bookstore was one of those retail businesses along with a toy store and a market, that came to mind immediately," he said. "If you're going to invest in a relatively rare business, it makes sense for it to be located in the heart of the city to be accessible to as many people as possible."
In the nearly two years since The Writer's Block first debuted, despite the rise of the digital age, business has been steady, Cohen said.
"The population of readers here were hungry for an independent bookstore, which is a fixture in medium to large cities," Cohen said. "It was exciting to see that there were a lot of readers in this city that had an interest in fiction, poetry, kid's books, and things stores like Barnes &Noble might not carry or in the quantities that we do."
Cohen, who is in charge of choosing what books the store sells, said when The Writer's Block first opened the store carried a larger variety, however, the books weren't flying off the shelf as fast as he anticipated.
"We carried more books on current affairs, and diet and lifestyle but those didn't sell as well because customers don't come in here looking for those as much," he said. "We decided to focus more on fiction—all of the classics, contemporary fiction, art and design and poetry, which aren't often carried with as much vigorousness in chain stores."
The Writer's Block's primary demographic is 18 to 40 years old, Cohen said.
"Our typical customer is typical of all independent bookstores nationwide," he said. "More young people are reading print books than older, contrary to what people believe, and we see slightly more women than men."
Seeley and Cohen also decided to go back to their 826NYC roots by bringing free creative writing classes to the store for those ages 5 to 18 in the Las Vegas community.
"Classes for us were something that we want to do because we feel strongly that there needs to be creative writing education for free for kids who need it the most," Cohen said. "We'll keep doing that and though they generate goodwill, they don't often directly affect our bottom line, but that's not why we offer them."
Cohen added that it's the stores events and clubs that generate sales.
"We try to approach events from a business prospective because getting people in the door is most important," he said. "We also have book clubs, which bring readers together who might not have met, and we see a huge boost in sales on the titles we choose and that factors into our bottom line."
The store offers its own line of products made in-house including candy, stationary and T-shirts.
"Scott has an art background so he makes all of our art and posters," Cohen said. "We're lucky because that's not a skill most people have in business."
Cohen said The Writer's Block will continue to offer events as well as the latest books and products in order to make the store a destination for its customers.
"You have to be cool looking and have weird things to give the store a special flavor so people want to come in even if they're not typical readers," he said. "Having different things so people don't get tired of us is important."