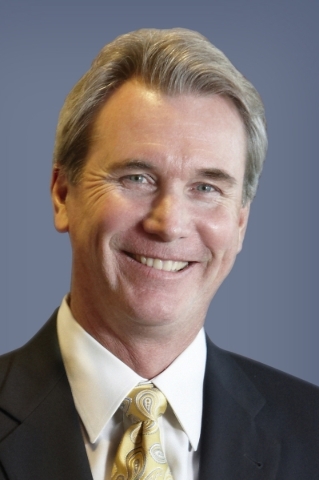 A new survey finds small business owners in Nevada give high markings to the state economy but many are concerned about the stability of the U.S. economy.
Nevada State Bank's annual small business survey, done in cooperation with Applied Analysis, found that more than half of the 400 small business owners, operators and managers surveyed thought the U.S. economy was heading in the wrong direction. That number has increased from last year's 48 percent.
In contrast, on a state level, more than 60 percent of those surveyed think Nevada's economy is moving in a positive direction. This number stayed about the same as last year's statistics.
Nevada's business environment has seen improvements, according to about 40 percent of the survey's respondents. There was an increase in the share of respondents who think the business environment worsened — 19.3 percent over last year's 13.7 percent. And more than half of the respondents said their business hadn't fully recovered from the recession.
There were some positives in Nevada's economy. More than 45 percent of respondents said they saw an increase in profits. The number of respondents who said their profit margins decreased fell by nearly 10 percentage points — from 22.6 percent last year to just over 13 percent this year. This percentage gain matches the amount of respondents who said they saw an increase. More than 41 percent said they stayed flat.
The share of businesses reporting plans to expand their workspace, add a building or renovate their current location in the next 12 months climbed to 21 percent, up from last year's 15.7 percent.
Funding for this expected growth is not that easy to come by, according to the respondents. More than 75 percent said it was difficult or very difficult to get new financing. But more than 70 percent never applied for a loan in 2015. The 28 percent of the organizations who applied for financing in 2015 had success more than 46 percent of the time.
The survey targeted businesses that generated revenues between $500,000 and $5.5 million a year.
"Small businesses account for more than half our private sector job growth and are extremely important to the success of our bank," said Dallas Haun, chairman and CEO of Nevada State Bank, in a release. "If our business leaders and government officials understand their concerns, maybe we can help address them and move forward to a more positive future."
Nevada business leaders and owners had many concerns, with health care costs, business taxes and government regulation at the top. These three areas were marked as a high concern by more than 75 per cent of respondents, with health care being the highest at 80.6 percent. More than 50 percent said they were very concerned in this category.
Other top concerns were costs of goods and services at 60.9 percent and hiring and retaining employees at a similar level.
The recruitment and sustainment of quality employees fell into another category of challenges small businesses face — at 15 percent, it was second only to attracting new customers and businesses at 23.8 percent.
More than two-thirds of employers said it was difficult to find quality employees locally. Yet more than 73 percent of Nevada employers did not recruit outside the state.
There doesn't seem to be any call for new employee growth in the state. Of the businesses reporting, more than 70 percent said they wouldn't increase the number of employees in the next 12 months.
However, Nevada was ranked second in job growth, according to the report.Key sectors, such as construction, are already reporting shortages in the labor market.
Other factors, such as government legislation and financial stability and cash flow, were also high on the list of challenges to small businesses.
More than 50 percent of the respondents said their business was negatively affected by legislation such as the Affordable Care Act. The number who said it had no affect was just over 40 percent and a positive impact was just under 8 percent.
Other legislation, like the Nevada Revenue Plan, received a nearly 57 percent opposition and a 36 percent support.
On state development initiatives, just over 33 percent of small businesses saw them as successful with more than 44 percent reporting they have no effect. The amount of businesses that said the economic initiatives were bad for the state was 17 percent.