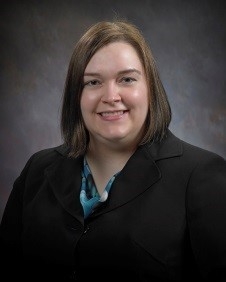 The Age Discrimination in Employment Act of 1967 (ADEA) prohibits companies from taking employment actions (including hiring, firing, promotion, etc.) based on the fact that an individual is 40 years of age or older.
While most managers are not actively trying to discriminate against older workers, stereotypes about age often result in an unconscious bias that makes age a factor in employment decisions, even when that might not be the intention.
Awareness of personal bias can help workplace supervisors (including managers, team leaders, etc.) more clearly consider the contributions of the older members of their staff. The following are some areas where older workers can be unintentionally overlooked by managers:
Innovation.We tend to associate innovation, new ideas and cutting-edge solutions with younger workers. But don't underestimate the collective wisdom of workers who know what has been done in the past — what worked, what didn't, and why. They can help you avoid making the same mistakes through lessons already learned.
Career development, technology training. Never assume that an individual wouldn't be interested in a certain type of training or initiative because of his or her age. All employees should be given the same opportunities, and all employees can be required to learn new skills.
High-potential, or leadership development. Most companies think of leadership development during the early stages of careers, but there are plenty of opportunities to move and develop talent at every career stage.
Not only do more experienced workers have greater institutional knowledge to share, employees at later career stages also often have more flexibility, and the financial wherewithal, to consider major relocations.
Furthermore, later-career employees, particularly those electing to partially retire, are ideal for roles such as mentors or advisers, interim executives or even vendor or supplier liaisons.
Performance management. It is easy to assume that tenured workers with a solid work performance history are maintaining the status quo. This assumption, however, doesn't lead to improved performance or engaged workers. Constructive feedback and coaching to improve performance is important to all employees, regardless of tenure.
Discipline.While managers must not take employment actions based on stereotypes about age, performance and behavior problems with older workers still must be addressed. A worker's age does not exempt him or her from discipline (or even termination) that may result from performance problems.
For example, a 65-year-old employee has many years of service, and while his performance has typically been stellar, he seems to have become more and more forgetful, resulting in many serious mistakes. Now, the company wants to terminate him.
In a case like this, documentation of the employee's past performance is important. As performance problems arose, the employee should have been made aware of the need for improvement and the possible consequences if his performance failed to improve.
Managers who fail to give constructive feedback or document issues will be hard-pressed to prove a decline in performance, and termination could appear to be based on age, even if it is not.
Awareness of potential bias helps ensure that you are not unintentionally taking discriminatory employment actions.
Kyra Kudick is an associate editor at J.J. Keller &Associates Inc., a nationally recognized compliance resource company with more than 200 clients in the Las Vegas Valley. Kudick specializes in employment law/HR issues. She is the author of J.J. Keller's Employee Relations Essentials manual and SUPER adVISOR newsletter. For more information, visit www.jjkeller.com/hr.