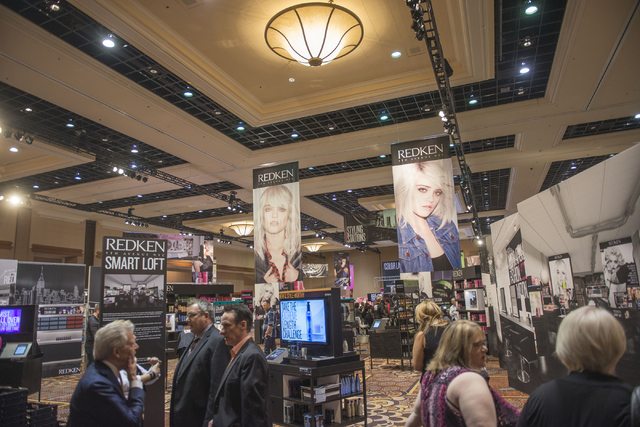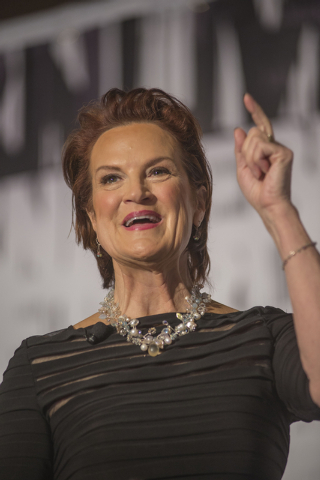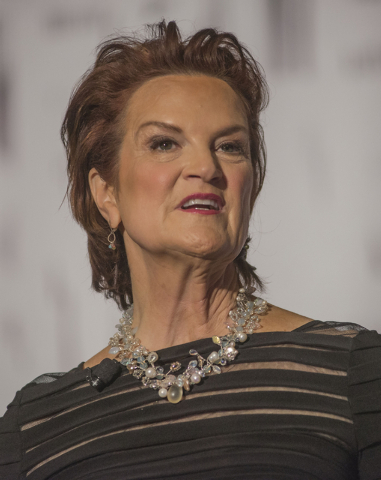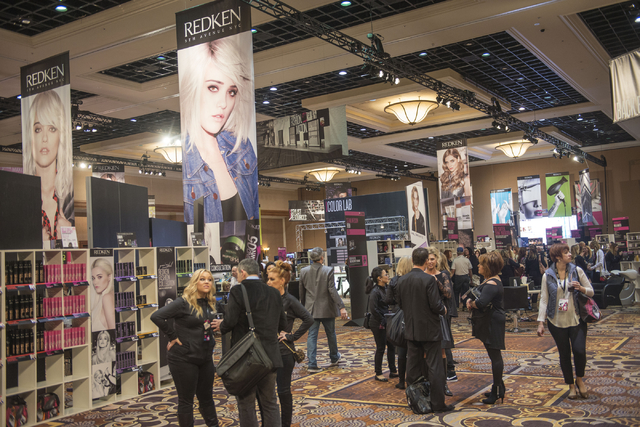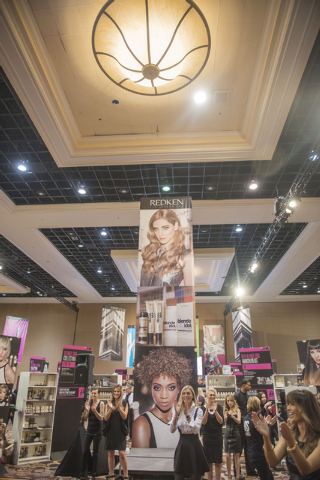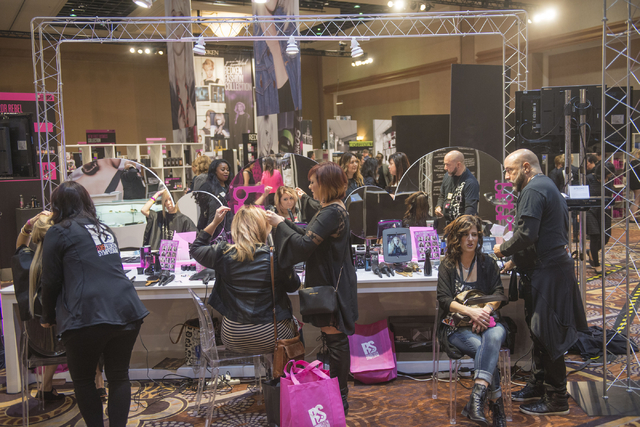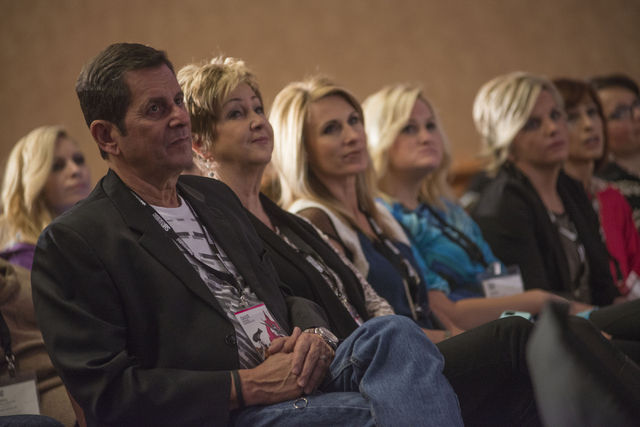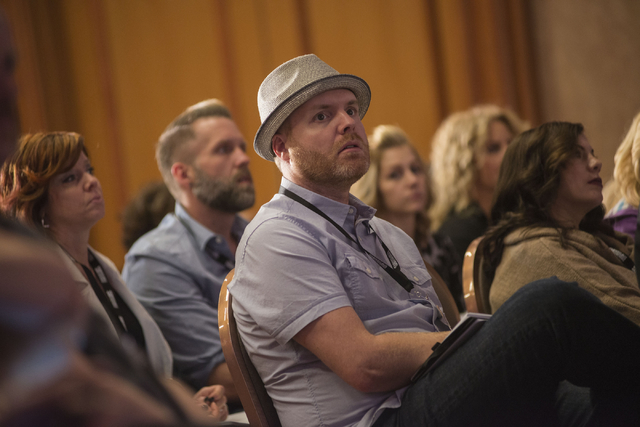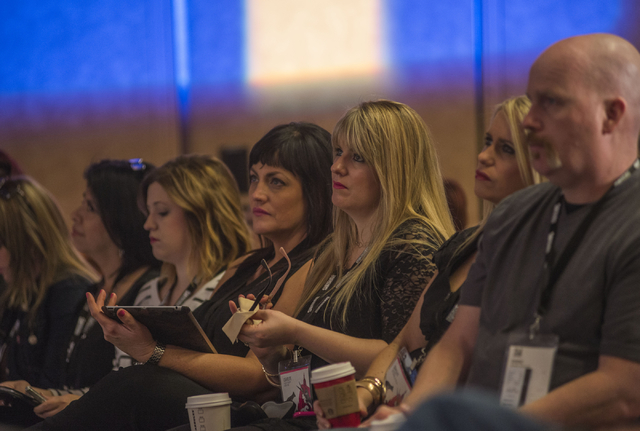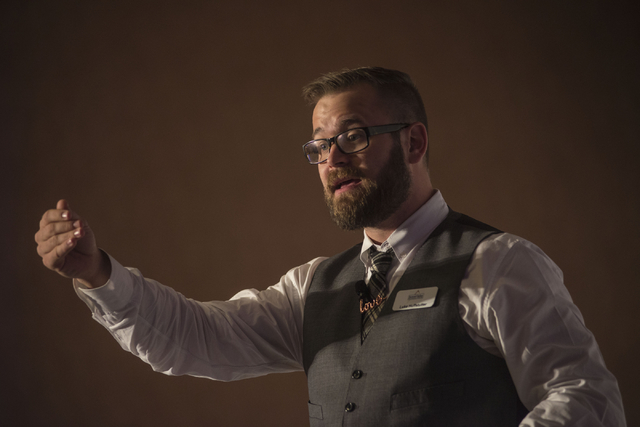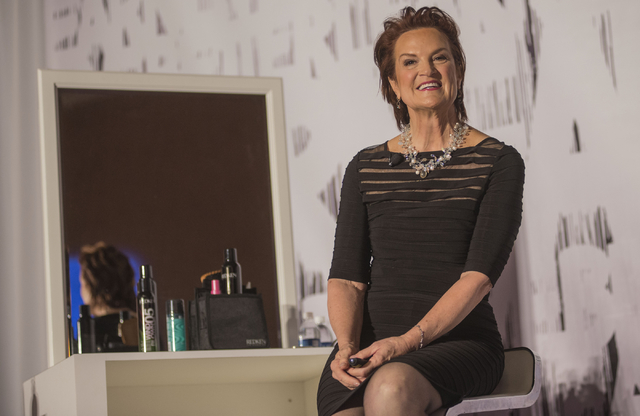 Sometimes it's about the look, sometimes it's about the image, and sometimes it's just about doing business.
A New York-based professional hair care company brought industry leaders to Las Vegas to learn everything from the latest hair styling and color trends to how to boost business by effectively using social media at its biannual event Jan. 25-27 at the Mandalay Bay Convention Center.
Sam Villa, owner of Sam Villa's HairShow Blowout Bar in Town Square Las Vegas, attended the symposium for the 10th time as an educational and entertainment event.
"It's important in today's world that every salon owner understands the importance of education and brings their team to celebrate and learn every two years," he said. "It's a different world being a hairdresser, and it's time to change the way we think, say and do."
Since the Redken Symposium was first held 36 years ago, class topics have evolved to address the ever-changing industry and technology for hair stylists, colorists and salon owners.
As social media has come to the forefront, it's changed the way businesses promote themselves and communicate with their clients.
Kristy Piper, senior program director at Redken's social media agency, 5Loom; Ryan Pearl, colorist at New York-based Cutler Salon; and Blo Salon Owner Bryan Nunes joined forces to teach symposium attendees how to use social media to their advantage.
Piper said there are a ton of social media outlets out there so it's important for a business owner to narrow down which ones are best to have a presence on.
"Facebook creates awareness, builds a community and allows businesses to promote their special offers, while Instagram is more of a visually inspiring site, and Twitter gives you the ability to share news and drive users to your website," she said.
After deciding which social media website you want your business to be represented on, Piper said building an audience is the next step.
"Put up signage in your business to let people know you're on social media and create conversations with your clients about what sites they visit so you know where to find your target audience," she said.
According to Nunes, creating a social media account is simply not enough. Ensuring that you're constantly drafting content and engaging your users is the key to ultimate success on the Internet.
"Participate in conversations on social media and share popular content," he said. "Post content that is relevant to your business."
Although there's no magic number to how many times you should post, Piper advises businesses to post at least a few times a week.
"Business owners can be intimidated and think that everything they post needs to be professional, however, social media is more about friendship and entertainment," she said. "Pay attention to what works, join conversations and create them with your clients."
Connecting with other similar companies on social media can also result in more exposure for your posts and your business, Nunes said.
"Reach out to popular brands and companies that are aligned with your business and they may share or retweet your posts, which will get you more attention," he said.
Another tip for building an audience on your social media page is to link up with popular social media users in your community.
Whenever Pearl works on a model's hair, he takes a photo with them along with his salon's logo in the background in an effort to increase the number of people who see the photo and land more client appointments, he said.
"Always tag your business in those posts so when people search for it your business name will come up," he said. "Also, track the amount of new appointments you're getting through social media in order to know if it's working or not."
To find what works for your business's social media account, Piper said it's important to test the waters.
"Try, experiment, fail," Piper said, "and get back up and try again."