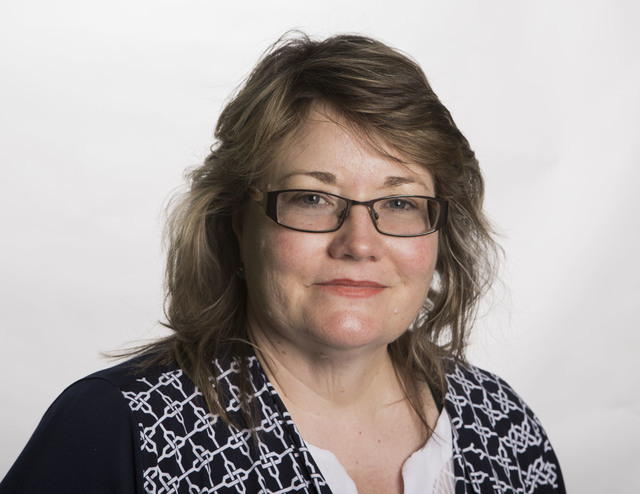 It's been more than 20 years since I last worked at the Business Press. In those days, we worked long hours in crowded, drab offices. But as a young reporter, I did not care, since I was soaking in decades of knowledge from the best mentors and writing coaches I've ever had. Editor Larry Lane, longtime business journalist David Ellingson and Managing Editor Jamie McKee have all moved on. Ellingson died a few years ago. McKee left the newsroom and entered the medical field. Lane is living the good life in New Orleans.
Photographer Bill Hughes is still around, snapping for Las Vegas Review-Journal publications. I know: He told me to get out of his shot a few weeks ago when we were interviewing Gene Northup, owner of Synergy Sotheby's International Realty in one of his luxury home listings in Lake Las Vegas. Some things never change.
It was the early- to mid-1990s. The city was just beginning to boom. There were a lot of casino openings. Homebuilders were just starting to climb to the very top of the charts. Home Builders Research's Dennis Smith was new in town. He was one of the first to offer them numbers to track their developments' progress. Now he is an industry guru.
The Stratosphere Las Vegas (formerly Vegas World) was going through some legal, physical and financial changes. There was plenty of talk about flight patterns and other concerns.
The cool thing I remember was the elevator, which was reported as one of the most powerful west of the Mississippi. While doing a story on a state elevator inspector, I got to ride the elevator with crewmen to the top of the unfinished tower and watch them as they were finishing it. It was 1,000 feet above the Strip. That was well before the thrill rides that adorn the crown now. Still, it made me a bit dizzy as I looked down.
George Maloof and his family were opening the new Fiesta in North Las Vegas, which is now owned by Station Casinos Inc. On opening night, I was looking for "The lady on the red velvet rope," which had been described in a press release. I didn't know if it was the name of a drink or a restaurant. Turns out it was an actual woman swinging on a red velvet rope in a restaurant. It was one of several times I had to say to myself: "Only in Vegas." As I recall, the restaurant attraction did not last long. I think the three-story pipe organ featured in a pizzeria had a much longer run.
It was a time when people were building things — taking ideas and dreams, and making them into concrete things, sometimes literally.
Take, The Firm's Solveig Raftery, who started her public relations agency in a guest room of her home. That was when we worked with her in the early days. Today, she owns a large office building on South Rainbow Boulevard in the southwest valley and has a large staff.
Today, we are coming out of some hard times. Still, we've started to do what Vegas does best — build new things.
The Business Press team also is building a few new things. We will continue our focus on the banking, legal and medical fields. We plan to build on this, and include coverage on other cogs of the economic wheel and the big engine that keeps it all running — gaming.
Look for more coverage on real estate, commercial and residential. I think it's a big part of our economic picture.
We'll look at our focus each week, and lead with a story about that industry or a profile on someone who is a leader in that field to help us paint the economic landscape for our readers.
In addition, we've brought in Banking Insider's Chris Sieroty. We're fortunate to have him return in time for our banking edition this week. His column will run monthly.
Our staff report (this space I'm using here) will be shared with publisher Debbie Donaldson, researcher "Numbers Cruncher" Ulf Buchholz and real estate columnist Jeffrey Meehan. We'll keep you connected with the insight, research and data we've collected that week.
There is also a new feature — C-Suite. We're asking top executives a few questions and hoping they will provide a full photo of themselves. We want to keep in touch with how the leading decision-makers are thinking and doing. Send submissions to lcollier@BusinessPress.com
We plan on covering you as a community. We'll continue to ask the top business leaders to share their knowledge and insight in their fields in our Expert's Corner. Expect a whole new lineup of columnists.
We plan on reporting your losses and gains, your dreams and passions, and your challenges and fears.
One thing I learned from my old business news editors: Get the numbers and then get the story from the person who is making those numbers.