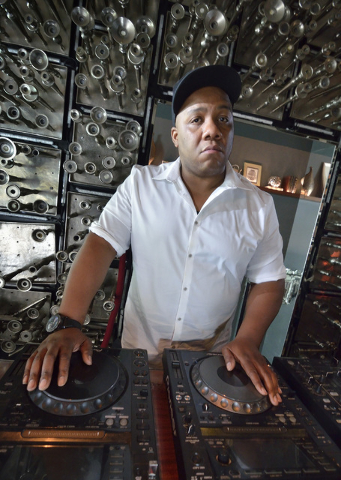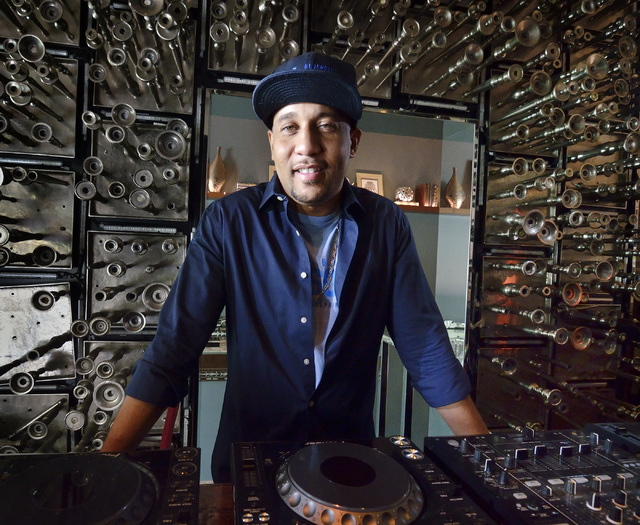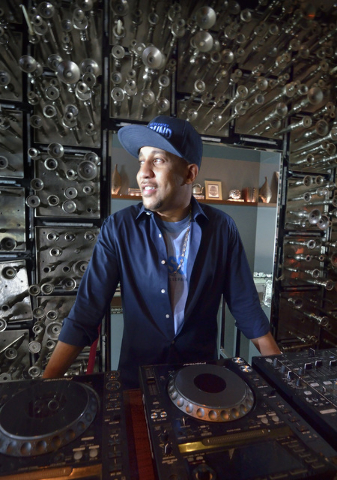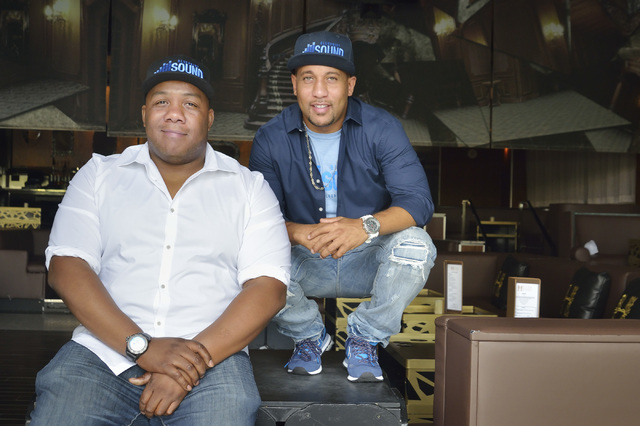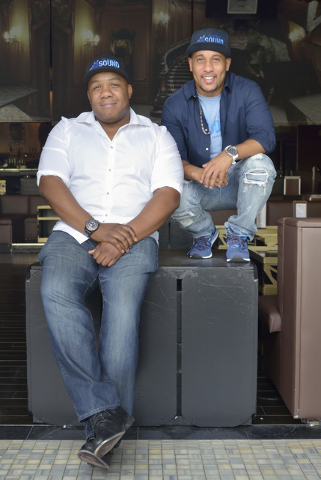 Silos are a part of corporate life on the Strip. Different teams manage entertainment, marketing, group sales, casino, hotel, food and beverage. And all too often they don't communicate well enough to deliver the best result.
Now there is a blueprint for something different.
Two Las Vegas veterans in nightlife, Terrence Bligen, aka DJ Direct, and Dee Spuriel, have supplied a design for a more efficient experience through their new business Blueprint Sound, a unique consulting firm that combines DJ staffing, venue hosting, event management and social media marketing in a way that has not been seen before on the Vegas Strip.
"I experienced so many problems in over a decade of performing in Las Vegas and all over the world that I have used those experiences to help both DJs and corporations have a more efficient and enjoyable experience," says Bligen, who was a popular Las Vegas DJ for over a decade. Today, he serves as musical director for Blueprint Sound and heads a roster of nearly 40 DJs based across the country.
"We have a lot of opportunities we can give them, so I am definitely hands on and accessible 100 percent of the time. I want to be known as the person to give an opportunity to a DJ if they work for it like I did when I came to Las Vegas."
Blueprint Sound launched in September, and in less than a year it has become perhaps the most visible new entertainment brand on the Strip. Blueprint Sound has made a smooth transition into more business and corporate events, hand­picking DJs to fit the exact audience.
Instead of casual apparel most often found in the DJ booth, Blueprint Sound DJs are required to maintain a professional look that features a suit jacket.
"We are all about providing a top quality experience. We have built many positive relationships here and that is why we were able to hit the ground running," says Dee Spuriel, creative director for Blueprint Sound. He has worked in management and leadership positions with several major nightclubs and nightlife promotion companies, including SBE, Light Group, Seven and Ra during his 14 years in Las Vegas. "Not everybody fits the vision, and each event is different so it is our job to put our DJs in the best places to succeed."
Blueprint Sound's corporate clients already include Live Nation, SBE and T-­Mobile. However, clients and events can also come from DJs themselves, as they present Bligen and Spuriel with different opportunities, allowing them to have skin in the game as a contributor and the face of the company, not just a random face in the DJ booth.
"With Blueprint Sound you also get quality DJ performances fit for your audience and exposure," Spuriel says. "All 40 of our DJs have huge social media followings, and we use our vast experience in marketing and promotions to maximize the value for all of our events."
Blueprint Sound has been adding value to both charity and social events throughout the first half of 2016, and plan to expand their presence for the rest of the year and into 2017. The goal for 2016 is to host 10 such events. The firm is participating in a water drive, and already has amassed 10,000 bottles of water, causing organizers to readjust their goal to 20,000. Blueprint Sound has also participated in a toy drive for Cure for Kids, an Easter basket drive and serving food at Las Vegas
The month of July will be busy for Blueprint Sound, as they are hosting an all-­female DJ evening at the Foundation Room at Mandalay Bay on Thursday and have already secured official DJ placements with three teams in this month's NBA Summer League in Las Vegas: Chicago Bulls, Golden State Warriors and Philadelphia 76ers.
"We provide a total support system for our DJs with these positions before, during and after the engagement. That is the value we provide and what makes us different," says Bligen.
On July 23 Blueprint Sound will have several DJs serving as headlining performers for a popular nightclub in Miami, further solidifying the firm's reach across the country.
At all Blueprint Sound events promotional items are distributed to attendees. Bligen, who is a native of Philadelphia, has already landed several popular Philadelphia­-based DJs, strengthening the firm's position in the East Coast market.
"Since we have both spent over a decade dealing with corporations, nightclubs and promotions, we know how this business works and we know a lot of people," Bligen says. "It is all about networking, building relationships and treating people right. When you combine that with our new way of doing things it is easy to reach out to people and be successful."