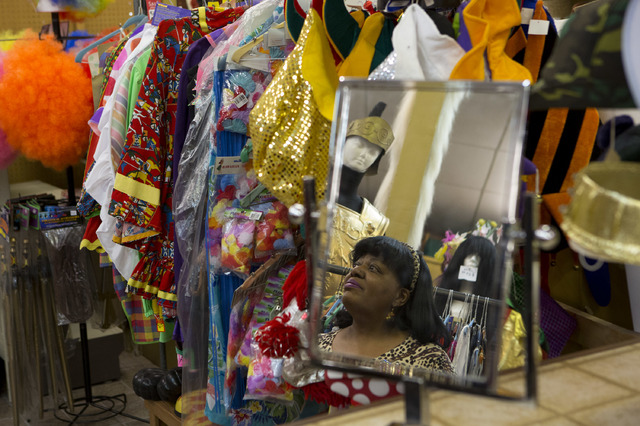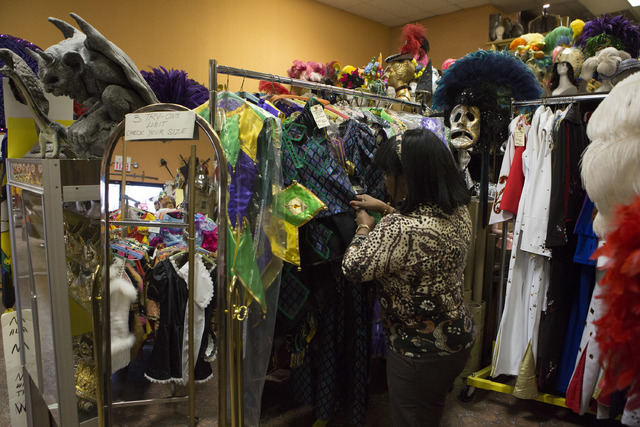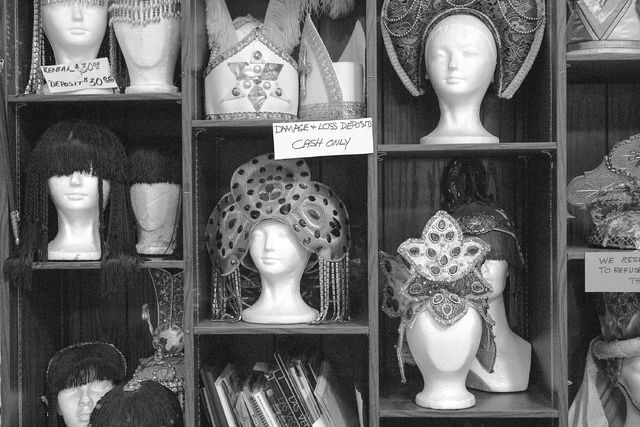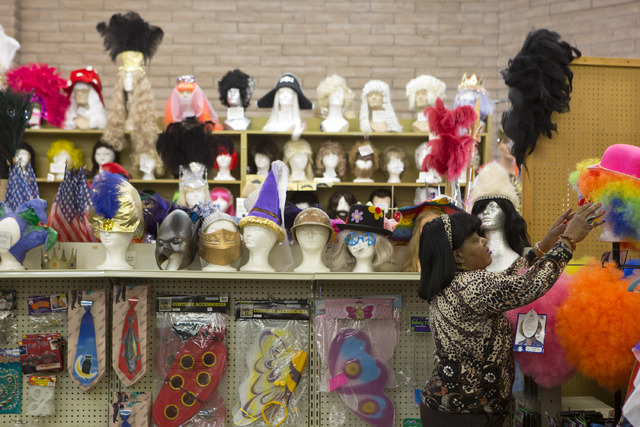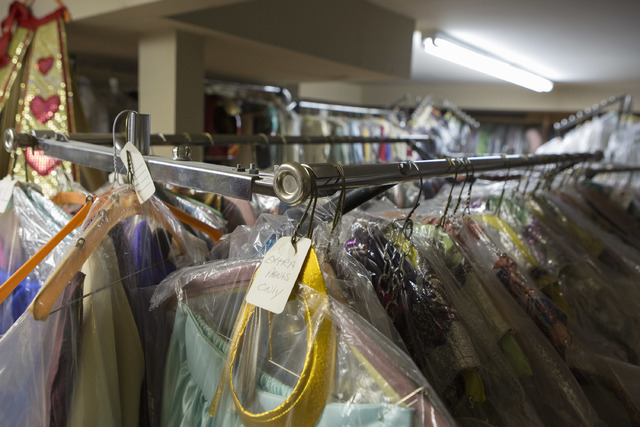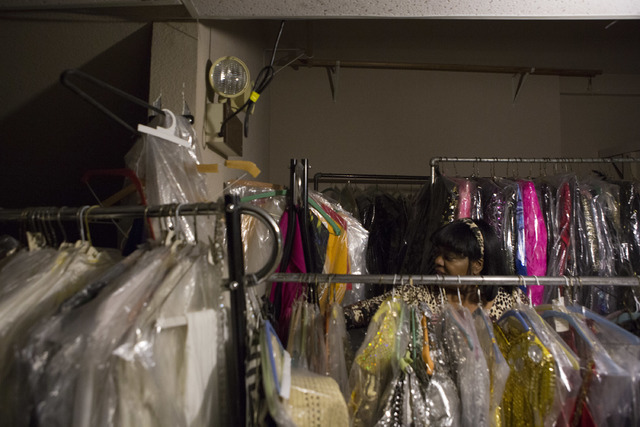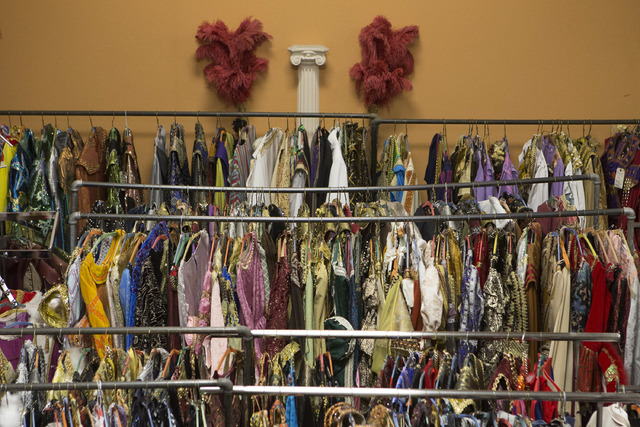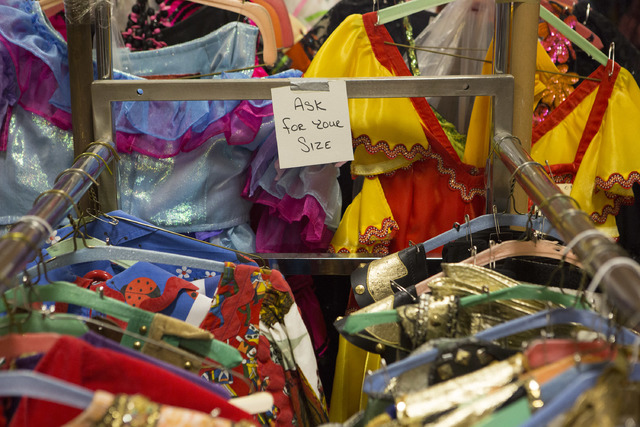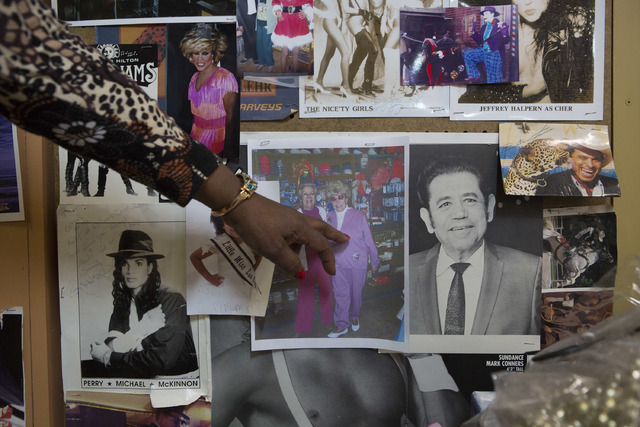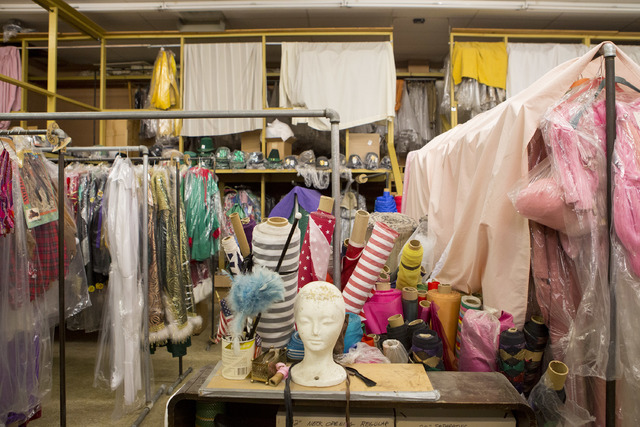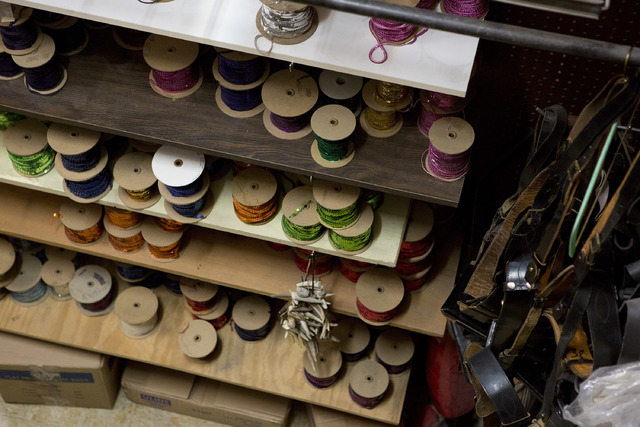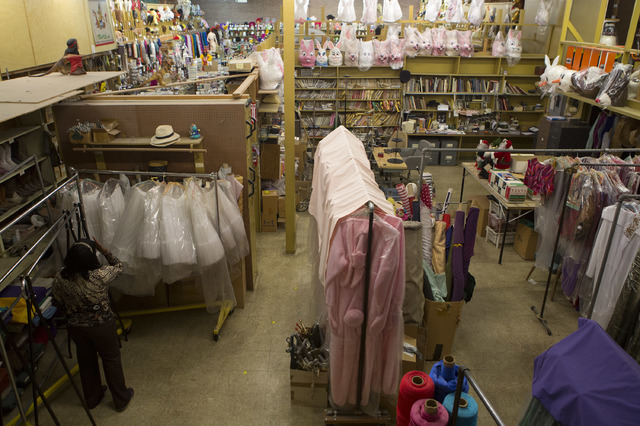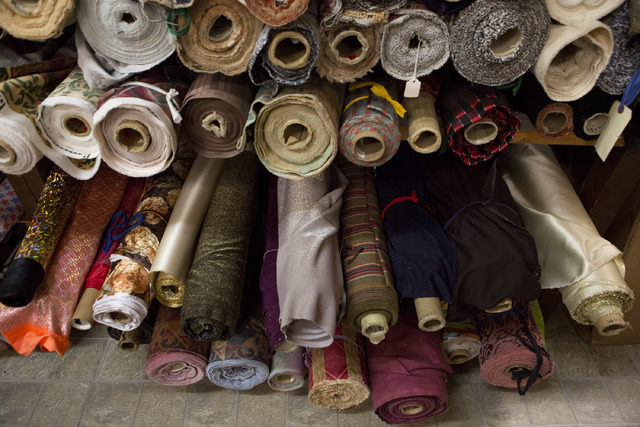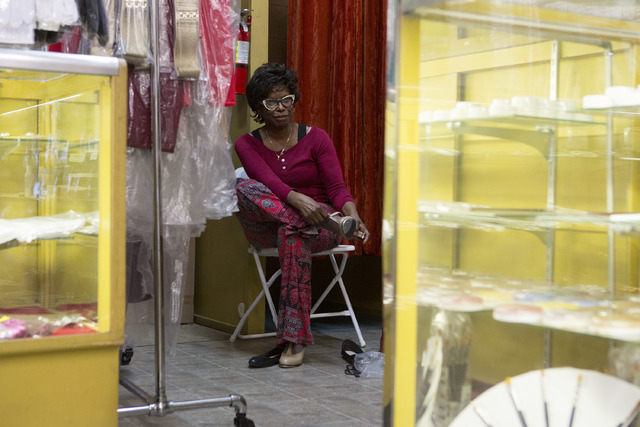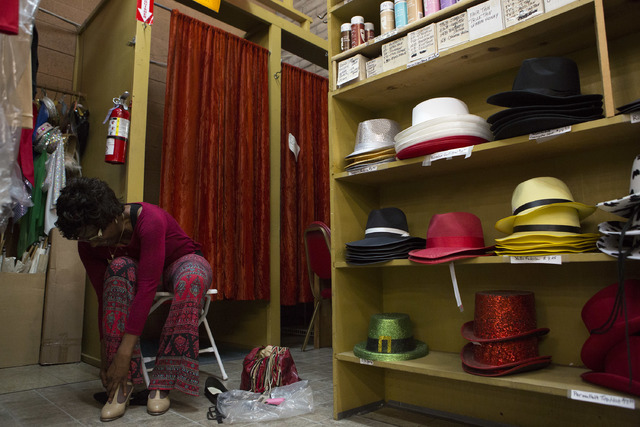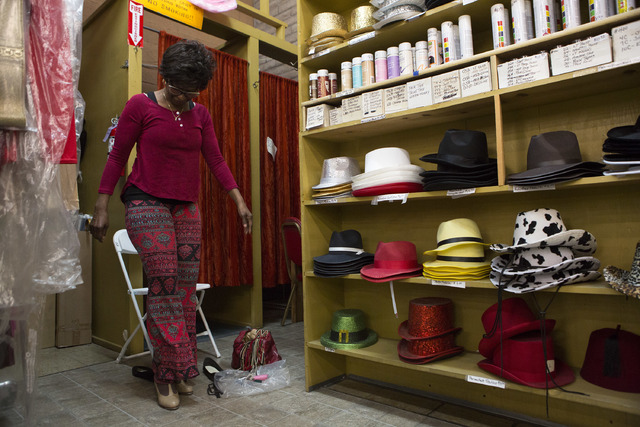 For sale: the historic Williams Costume Co., with more than 60 years of history, thousands of handmade costumes and an unusual inventory. It includes a one-of-a-kind downtown apartment and several enthusiastic and experienced employees.
That's the sort of ad you might see once the dust settles and Nancy Baker's relatives get a chance to go through the inventory and figure out a price tag for the business at 1226 S. Third St. Nancy Baker died Jan. 10 at 86, and stepson Pat Baker and his wife, Roberta, have been at the shop for more than a month, cleaning the apartment above it and trying to figure out what is in the building.
"We want to find a buyer to buy this whole thing and keep the employees and keep it running," Roberta Baker said. "I'm going to be 75 soon. If I was in my 40s, I would give it a real go."
Las Vegas was much smaller in 1948, when then-18-year-old Nancy Williams came to town to be a dancer for two weeks at El Rancho. She stayed.
She was one of El Rancho's Dice Girls, a combination dancer and mascot for the casino. A mural of the Dice Girls adorns the side of Williams Costume Co., and employees are quick to point out their former employer.
Nancy Williams eventually married Newton Baker, who persuaded her to close the other of her two businesses, a dance school. She moved the costumes shop from Main Street north of Bonanza Road to what's now the site of the Downtown Grand before building the current location in the late 1960s.
"This was her life," Roberta Baker said. "All she knew was show people, agents, producers and directors. In the early days the actual entertainers came in and bought things."
As the business grew, so did the building. Its footprint was expanded, and two stories and an elevator were added. The shop is in the front of the first floor, with a rental costume display area in the back and a garage off the alley. The second floor is a mezzanine looking down into the shop and is used for costume storage. The third floor is a four-bedroom apartment with a rooftop patio. Nancy Baker lived there alone since 1998, when Newton Baker died.
"People used to pay to have weddings up here," Pat Baker said. "They'd have that great view of the Strip."
For many years Williams Costume Co. was the only place in town to get costumes. Casinos rented costumes for their shows and special events. Event organizers would get costumes for their performers there, and during the weeks before Halloween the crowds were so heavy that a security guard was hired.
The thousands of costumes there were designed and built by Nancy Baker and her assistants. A quick glance through the racks reveals costumes that look like they belong in an MGM musical.
The shop's website is basic and doesn't include a catalog of available costumes. The only way to find out which wigs, makeup, fabric, rhinestones and costumes are for sale is to come into the shop. One of the shop's major advertising outlets was the Yellow Pages.
"It was costing $1,800 a month," Roberta Baker said.
The Bakers are going through the books trying to sort out whether the shop made a profit in recent years. Nancy Baker made savvy real estate investments and owned several buildings in the neighborhood, so if it was running at a loss, she could have handled it.
"I've been shopping here since the '60s," said Brenda Moore, who had stopped in to browse and see how things were going. "It's been here since I was a kid. I'd hate to see it go."
Editor's note: This story first appeared in the East Valley View March 2.
WILLIAMS COSTUME CO.
Where: 1226 S. Third St., Las Vegas
More information: Call 702-384-1384 or click here.