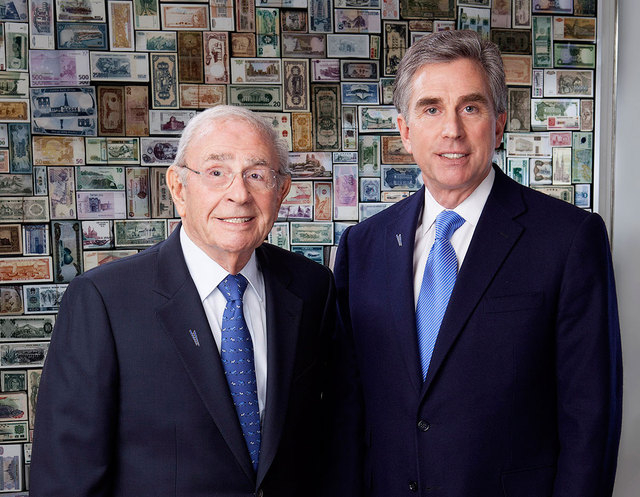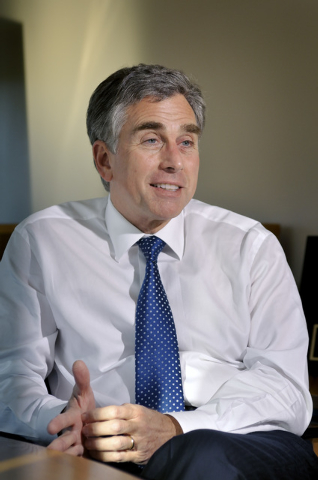 Many Canadians make their annual winter pilgrimage seeking the warmth of Southern Nevada. Those snow birds own homes throughout the Las Vegas Valley, shop at local malls and gamble on the Strip or in locals casinos.
Now Royal Bank of Canada is flying south as well. Canada's second-largest bank lender by assets is buying City National Corp. for $5.4 billion, saying the bank offers long-term growth.
Toronto-based Royal Bank said it had been trying to buy City National for two years because of its high-end clientele, including many in Los Angeles, New York, San Francisco and Las Vegas.
"They approached us," Russell Goldsmith, chairman and CEO, said. "City National was never for sale. In 2013, I got to know (Dave McKay) as he was about to become CEO. They own a capital markets business and wealth management; what they were missing was a private bank."
Goldsmith described selling the bank as "a very rare opportunity for our clients, colleagues, communities were we operate, including Las Vegas, and our shareholders."
Royal Bank will purchase City National for $2.7 billion in cash and 44 million Royal Bank shares, the companies said. City National shareholders will get $47.25 in cash and 0.7489 shares of Royal Bank common stock for each share of City National common stock.
Goldsmith said the deal helps Royal Bank expand its presence in the U.S., where it is the eighth-largest wealth management firm. City National will remain a separate brand, including its eight branches in Nevada.
City National was launched in 1954 in Beverly Hills, Calif., by businessmen who included Goldsmith's grandfather, Ben Maltz. His father, Bram Goldsmith, was the longtime chairman of City National.
"I'm going to continue as chairman and CEO of City National," Goldsmith said. "I'll also be taking on broader responsibilities overseeing RBC's wealth-management business. So for me, it's a very interesting next chapter."
The acquisition was announced Jan. 22, the same day City National reported record net income for 2014.
City National, with $32.6 billion in assets, reported net income for 2014 of $255.8 million, up 11 percent from $230 million in 2013. Earnings per share last year were $4.26, compared with $3.99 per share in 2013.
Fourth-quarter net income totaled $66 million, or $1.10 per share, compared with $55.1 million, or 95 cents per share, in the fourth quarter of 2013.