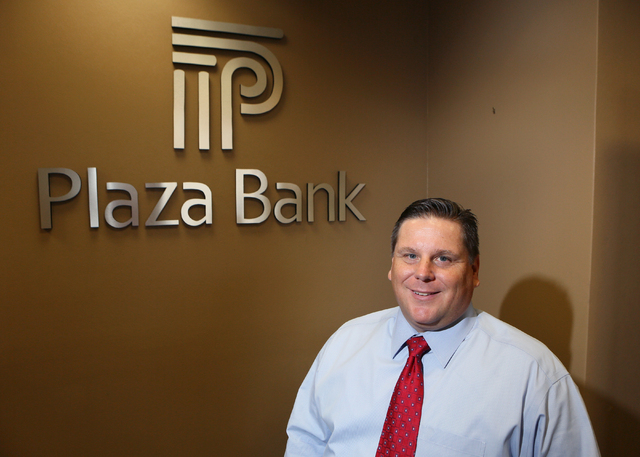 Plaza Bank, a community bank with one branch in Las Vegas, plans to enter suburban Los Angeles and San Diego counties by acquiring Bank of Manhattan in El Segundo, Calif., in a deal valued at $21.19 million or $5.59 a share, a bank executive said Wednesday.
"This is a nice acquisition for us," Gene Galloway, president and CEO of Plaza Bank, told the Las Vegas Business Press. "This will mean Plaza Bank operates in San Diego, Orange, Los Angeles and Clark counties. Not bad at all."
Galloway said the combined bank with have assets of about $1 billion, with deposits of approximately $850 million. In terms of what the merger means for Southern Nevada, Galloway said it will give Plaza Bank an opportunity to support relocating companies or those looking to open facilities in Las Vegas.
Galloway said the bank will now be able to "service Southern California and Clark County," and give us more lending capabilities and more products to offer. The deal will allow Plaza Bank to acquire Bank of Manhattan private banking business.
"We see great opportunities to grow our combined businesses by increasing our focus on commercial and private banking," Galloway said.
According to terms of the deal, Galloway will serve as president and CEO of the combined bank, and Rick Sowers, president and CEO of Bank of Manhattan, will join the executive team of the new bank.
Leo Moschioni is senior vice president and Southern Nevada market manager of Plaza Bank
Bank of Manhattan has branches in the California cities of El Segundo, Manhattan Beach, Pasadena, Glendale and Montebello. Those branches will be added to the two the bank already operates in Las Vegas and Irvine, Calif.
Galloway said Bank of Manhattan also has a limited charter in San Diego, which he said he plans "to convert that to a full charter as soon as possible." Plaza Bank last expanded in 2013, when it agreed to assume all the deposits and buy the assets of 1st Commerce Bank in North Las Vegas.
The Federal Deposit Insurance Corp sized 1st Commerce Bank on June 6, 2013. The community bank had one office and about $20.2 million in assets and $19.6 million in deposits.
In addition, Plaza Bank and the FDIC agreed to share losses on $12.2 million of 1stCommerce Bank's loans and other assets.
Galloway said once the merger with Bank of Manhattan is completed, Plaza Bank will serve a Southern Nevada and Southern California customer base and all existing branches will remain open. The merger, which needs to be approved by regulators and shareholders, is expected to close in the first half of the year, according to a statement.
Bank of Manhattan shareholders will "receive either $5.59 in cash or 1.1996 shares of Plaza Bancorp common stock, for each share of Manhattan Bancorp common stock, subject to an overall requirement that no more than 3,792,247 shares of Manhattan Bancorp stock may receive cash consideration."