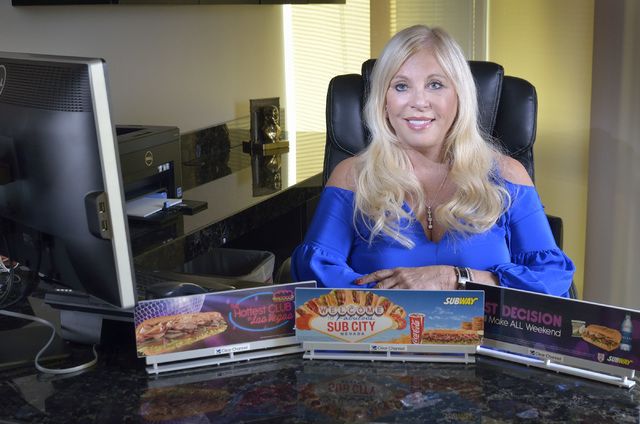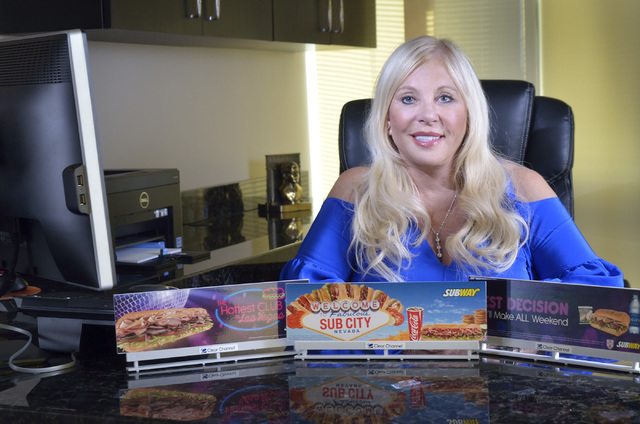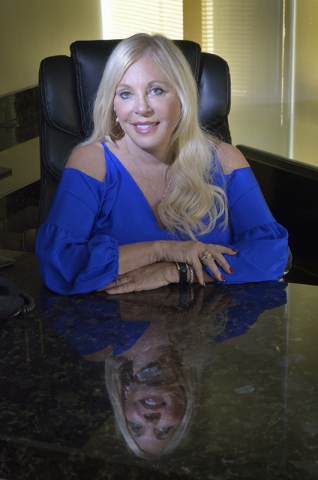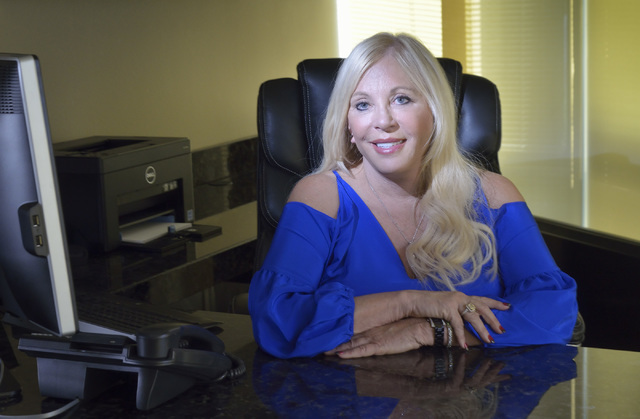 When people ask franchising star Donna Curry where she earned her degree, she is quick to reply, "The School of Hard Knocks." But the lack of college education did not stop her from setting goals and putting forth the hard work needed to achieve success.
Curry and her then husband came to Las Vegas in 1979 after selling a business they owned in Newark, Ohio. Curry took a job working for Cashman Photo in the Riviera Hotel. "I loved that job," said Curry. "That was back in the days of the big name headliners and people got dressed up to go to the show. I would take their photo and sell it to them when the show was over."
But as much as Curry enjoyed meeting the tourists and celebrities, both she and her husband longed to go back into business for themselves. "Mentally, my goal was to make as much money as I was making as a camera girl while building an asset."
A friend back in Ohio told Curry of a little-known franchise called Subway, which at the time had only 282 stores in the entire country. After taking out a $40,000 second mortgage to pay the $3,300 franchise fee and operating costs, Curry went to Milford, CT, Subway's corporate headquarters, to learn the business.
During her training, Curry shocked the Subway franchise team when she told them about her goal to open five locations. No individual at that time owned that many Subway franchises.
Curry opened her first store on Twain Avenue between Paradise and Swenson, in August 1983. At that time, the neighborhood was quite popular with casino dealers, pit bosses, and other middle-class workers that made her store a big success. Within nine months, she had opened a second location next to the Red Rock Theaters on Charleston near Decatur. Within a couple of years, Curry had met her goal of five locations.
Seeing Curry's success, Fred DeLuca, co-founder of Subway, invited her to become corporate development agent for Subway. In that position, she has helped franchisees to identify new locations, negotiate leases, overseen the construction or remodeling of their new stores, and assisted them with ongoing operations to ensure that all stores adhere to the Subway brand standards.
Some of the more difficult locations to negotiate have been along the Las Vegas Strip and into the hotels. "Many people want these prime locations, and I have been able to get them for my franchisees through my networking relationships," said Curry.
To date, Curry has helped develop 179 Subway locations throughout the Las Vegas Valley, Boulder City, Pahrump, Mesquite and the surrounding areas. Of those 179 locations, 65 are owned by Curry. In addition, Curry has invested in Winchell's franchises and now owns 11 doughnut shops, eight of which are co-located with her Subway stores.
Curry has been quoted as saying, "You have to work really, really hard. I think when many people go into business, they think that since they own a business, they don't have to work; just make the bank deposit and go home. That is not true. I am personally fully engaged in my business every single day. While I realize at this point, I don't have to be this involved; I choose to be since I know you have to take care of customers and your staff."
With Curry's 65 sandwich shops and 11 doughnut franchises, she is responsible for the livelihood of 700 employees. That is a huge responsibility made even more challenging by talk about raising the minimum wage and the new overtime law.
"Being in business, you are a problem solver. I am a people person, and I tell everyone we are in the people business. It is just not about making sandwiches; it is about encouraging your employees to want to take care of the public, produce a good product with a clean store and friendly service," said Curry.
That philosophy goes beyond her immediate employees and serves as a motto for her philanthropic side. Because the Las Vegas community is responsible for her success, she likes to focus her efforts on charities that are local. Curry donates 300 sandwiches each month to the Salvation Army to help feed the homeless, and each year during the DJ's for PJ's campaign, Curry buys one pair of pajamas for each Subway store that she has helped to develop. This year she will be donating 179 pairs of PJ's to the cause.
Last year, Curry joined the board of the Grant A Gift Autism Foundation, which works with the family's and kids that are born with autism to help them cope with everyday situations and give the autistic young adults a chance at scholarships and job opportunities.
"Today, one in six children are diagnosed with autism," said Curry. "One of the things that I have done at Subway is to employ autistic kids, and it is thrilling for me to help them with their goal of getting a job."
Curry is the proud mother of one daughter and four grandchildren who she says she loves to spoil. When it comes to her own enjoyment, she likes to read self-help books and attend motivational seminars. "I believe that if you are not growing, you are going the other way or getting stagnant. I am a real goal person and really driven, setting what I want to do next and how to achieve it."
Curry's next goal is to become a motivational speaker, telling her story as a non-college graduate that overcame difficulties to become a successful entrepreneur.