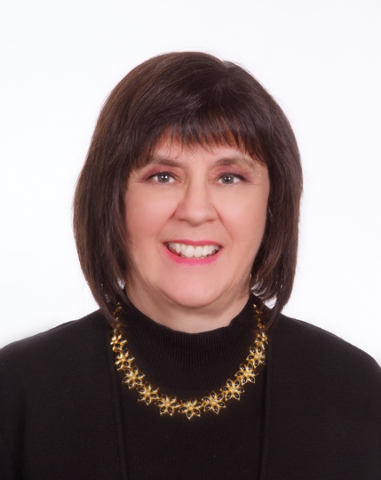 If there are any lingering questions about the pace of economic activity throughout the state, allow us at Nevada State Development Corp. to set the record straight.
When it comes to the economy in the state of Nevada, the dark days are over.
We still might not be running on all cylinders today in each economic sector or in every corner of the state.
Not only are we close to doing so, however, but we can confidently project that Nevada's economic engine is on the verge of installing a supercharger.
As a nonprofit organization devoted to stimulating economic development in Nevada and facilitating the health and growth of small businesses throughout the state, we at Nevada State Development Corp. are fortunate to be in a unique position. By working closely with small-business owners and our deep network of lending partners, we often hear about deals before the paperwork is signed. In fact, we often learn the details regarding loans to businesses before the ink is dry on their business plan.
In short, think of us as an early leading economic indicator for Nevada, a bellwether for the health and vigor of the state's economy.
The signs we are seeing are nothing short of exceptional.
Every business lunch crowd, for instance, is buzzing about the dramatic change in Nevada's unemployment rate. The unemployment figure dropped to 6.8 percent in December, according to the latest report from the state, down from 6.9 percent the previous month and the lowest reading since June 2008. That number is well off the historical high of 13.9 percent in November 2010.
Dig a little deeper, and the employment trends appear even more encouraging. Job growth improved in nine of Nevada's 10 so-called super-sectors last calendar year, with professional and business services, leisure and hospitality and construction leading the way.
The optimistic outlook has been reflected in our lending activity at Nevada State Development Corp. By working closely with the U.S. Small Business Administration in underwriting, processing, funding and servicing small-business loans through the SBA 504 Loan Program, we are afforded an up-close-and-personal look at the ever-evolving roadmap of the Nevada economy.
Consider this trend in terms of big shifts in the state's economic development path: Our average loan last year was $384,000. Right now, our average loan exceeds $750,000, nearly doubling in a year's time. The average project size has more than doubled in the same period, from $978,000 last year to $1,981,000 today. To reiterate, these loans are going to small business owners who are willing to devote their time, resources, blood, sweat and tears to ensure the success of their enterprises in Nevada.
Another timely economic indicator involves our current efforts to establish a true revolving loan fund. We're currently in the hunt to raise $200,000, which will provide the "match" — although it's much more beneficial to small businesses seeking loans than a traditional one-to-one match — for an $800,000 grant we have been awarded from the Economic Development Administration for an effective grand total of $1 million.
All of those funds will be devoted to loans as small as $50,000 for Nevada small businesses. The small businesses will be able to use the money for any legitimate business need, from expansion to working capital and everything in between.
In the bigger picture, the massive Tesla Motors deal centered on a $5 billion factory to produce lithium ion batteries for electric cars in a plant 20 miles east of Reno has the business community humming with excitement, and rightly so. In addition to the estimated 6,500 employees at the plant, we believe the economic reverberations throughout Nevada will be massive. The influx of investment will echo down to businesses ranging from apartment leases to new truck sales.
From our perspective, the state's immediate and long-term economic future is as bright as any of the lights on Las Vegas Boulevard or Virginia Street.
Nevada is back.
Debra Alexandre is president of Nevada State Development Corp., a nonprofit organization that is authorized by the SBA to underwrite, process, fund and service loans through the 504 Loan Program. The mission of Nevada State Development Corporation is to facilitate the growth of small businesses and to stimulate economic development by providing lending solutions and advocacy services. It has offices in Las Vegas and Reno.