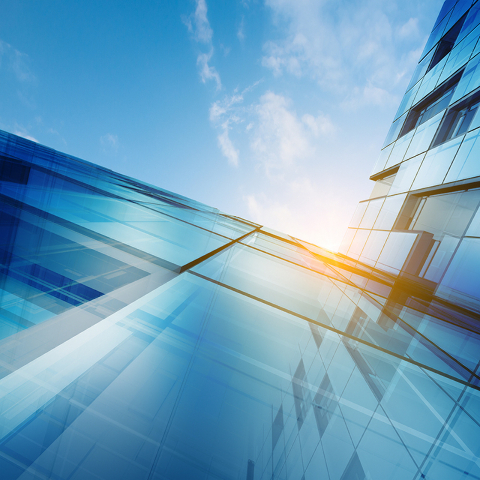 Watch out Los Angeles and San Francisco.
Both may be top-tier real estate markets, but other cities, including Las Vegas and Henderson, are attracting investors looking to capitalize on secondary markets whose economies were slower to rebound from the recession.
According to the data firm Trepp LLC, investors have focused on Southern Nevada and other fast-growing secondary markets, as high property valuations have driven investors beyond Los Angeles or even Dallas or Phoenix in search of attractive commercial real estate deals.
Secondary markets are defined as metro areas with 900,000 to 1.5 million jobs.
Based on a multitude of employment, economic and commercial real estate data used to formulate the ranking, Las Vegas-Henderson-Paradise ranked 13th out of the top 20 secondary markets.
"The Las Vegas-Henderson-Paradise metro area continues to recover from the 2008 economic downturn," the report found.
Bill Oakley, senior vice president and real estate manager with Bank of Nevada, agreed, saying the Las Vegas commercial real estate market is "pretty hot" right now with prices higher than they've been in the last few years.
"We are very focused on construction," Oakley said. "We are financing medical facilities, skilled nursing centers and projects that have substantial preleasing."
According to Oakley, Bank of Nevada is avoiding the speculative industrial building sector, and "not doing any office unless it's owner-occupied."
Key statistics that propelled the region into the top 20 was 2.1 percent job growth, or 19,600 jobs, during the past 12 months, but its unemployment rate of 6.4 percent was the highest among Trepp's secondary markets.
"Nevertheless, Las Vegas offers warm weather, a low cost of living and a business-friendly environment with no state individual or corporate income tax," Trepp said in its report. "It's the entertainment capital of the world."
Trepp researchers credited the traditional businesses of tourism, gaming and convention activity for feeding the hotel, retail, dining and entertainment industries. They also found the region is doing well, attracting manufacturing, distribution, and back-office businesses.
Oakley explained investors are looking at the ROI, or return on investment, when it comes to real estate purchases in Southern Nevada. He said, for example, a property with a net cash flow of $100,000, and an investor wanting a 10 percent return would pay $1 million.
With recovery still under way in Las Vegas and Henderson, average 2015 net operating income (NOI) growth averaged 0.3 percent, and commercial mortgage-backed securities (CMBS) originations this year are down 83.7 percent from 2015.
The report found NOI growth in the region was negatively impacted by the lodging sector, while multifamily made strong gains.
Trepp attributed the decrease in local CMBS activity to fewer maturing loans that needed to be refinanced or normalization after especially strong activity last year.
"Because of the large size of many properties in Las Vegas, the decrease in originations could reflect a few large properties and may not be indicative of overall market conditions," Trepp said in its profile of the Las Vegas market.
Overall, secondary markets including Las Vegas, generated $4.4 billion in new CMBSs issued during the first half of the year, compared to $4.3 billion in major markets, including Dallas and Detroit. Top-tier markets, such as Los Angeles, saw $10.3 billion in new CMBSs issued in the first half of 2016.
Austin, Texas, topped Trepp's list of secondary markets in commercial real estate finance. The key statistics that propelled Austin to the top of the list were the lowest unemployment rate (2.9 percent) and highest average debt-service coverage ratio (DSCR) of 2.00 for area properties out of the markets measured.
The Denver area came in second, as the market generated the highest growth in CMBS originations and third-highest NOI growth for area properties out of the 20 metro areas profiled.
"This research looks beyond those areas where an abundance of information is readily available and focuses on smaller markets, a number of which have exceptional growth for their size," said Susan Persin, senior director of research at Trepp.
Top 20 secondary markets in the U.S.
1. Austin-Round Rock, Texas
2. Denver-Aurora-Lakewood, Colo.
3. Tampa-St. Petersburg-Clearwater, Fla.
4. Orland-Kissimmee-Sanford, Fla.
5. Nashville-Davidson-Murfreesboro-Franklin, Tenn.
6. Portland-Vancouver-Hillsboro, Ore.
7. Riverside-San Bernardino-Ontario, Calif.
8. San Diego-Carlsbad
9. Indianapolis-Carmel-Anderson, Ind.
10. San Antonio-New Braunfels, Texas.
11. Charlotte-Concordia-Gastonia, N.C.
12. Baltimore-Columbia-Towson, M.D.
13. Las Vegas-Henderson-Paradise, Nev.
14. St. Louis, M.O.
15. Cincinnati, Ohio
16. Columbus, Ohio
17. Kansas City, M.O.
18. Sacramento-Roseville-Arden-Arcade, Calif.
19. Cleveland-Elyria, Ohio
20. Pittsburgh, Penn.
SOURCE: Trepp LLC