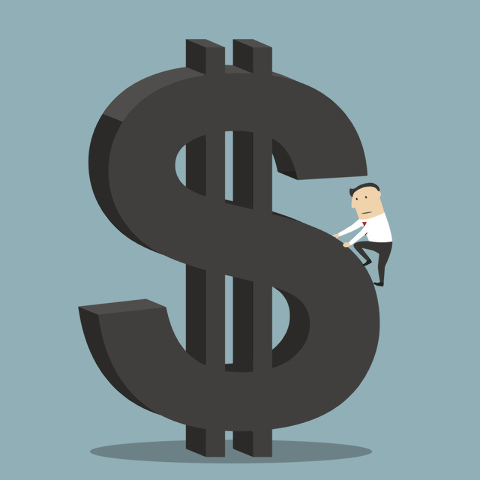 MGM Resorts International CEO Jim Murren tops the Business Press' executive compensation list this year, up from ninth place last year. While his $2 million base pay and bonus ranked fourth, value realized from company stock made the difference.
Las Vegas Sands Corp. President and Chief Operating Officer Robert Goldstein ranks second at $36.83 million, the same spot he occupied last year, although his compensation increased by $13.5 million.
Wynn Resorts Ltd. CEO Steve Wynn rounds out the top three with $21.93 million in total compensation.
Five of this year's top 10 weren't in last year's top 10.
The vast majority of the top 50 are from gaming, as usual. The highest-ranked nongaming executive is former Southwest Gas Corp. CEO Jeffrey Shaw at No. 12.
Women are, again, underrepresented on the list. Linda Chen, president of Wynn International Marketing, appears in 17th place, and Kin Sinatra, general counsel of Wynn Resorts, in 28th place. The two Wynn employees are the only women among the top 50.
Somewhat unusually, the top 10 includes only one former employee — former Caesars Entertainment CEO and President Gary Loveman. Severance packages and cashing out stocks often have elevated a number of former executives to the top of the list.
For 2014, for example, Loveman was joined by Michael Leven, former president and chief operating officer of Las Vegas Sands Corp. at No. 1; Andrew Levy, former Allegiant Travel Corp. president and chief operating officer at No. 3; former International Game Technology CEO Patti Hart at No. 7; and John Unwin, former CEO of Nevada Property 1, the operator of The Cosmopolitan of Las Vegas, at No. 8.
The top 50 executives received total compensation of $261.67 million in 2015 compared with $311.98 million in 2014.
METHODOLOGY
When companies report the amounts they paid their executives to the Securities and Exchange Commission, they must report base salary, bonuses paid, restricted stocks awarded, options awarded, nonequity incentive plan compensation, the change in pension value and nonqualified compensation, and all other compensation. The total compensation represented by the executive compensation summary tables in companies' filings amounts to the company's total cost to pay its executives.
But this number rarely represents the amount of money an executive received in any given year. Stock and options awarded aren't immediately available to the executive; stocks and options that have vested represent immediate monetary gains for the executive.
To show a more accurate picture of executive pay, we deduct stock and option awards for the current year from the executive's total compensation number and add in the value realized from exercising options and stocks, numbers that are reported in a separate table.
For example, MGM Resorts International CEO Murren, the highest-paid executive on our list this year, received $2 million in base salary, no bonus, $6.25 million in stock awards, $4.45 million in nonexecutive incentive plan payments and $568,147 categorized as "all other compensation." This means that the cost to the company of compensating Murren in 2015 was $13.27 million. In addition, Murren gained $10.6 million from vesting of restricted stock and $20.01 million from exercising options. Once we deduct the $6.25 million in unrealized stock awards, we arrive at the much more substantial $37.65 million. This doesn't mean that Murren took home $37.65 million last year; he may have held onto much of the stock that vested during the year. But the money was available to him.
All other compensation included personal use of company aircraft valued at $159,456, a 401(k) match of $1,000, insurance premiums and benefits valued at $43,151 and personal security services valued at $364,540.