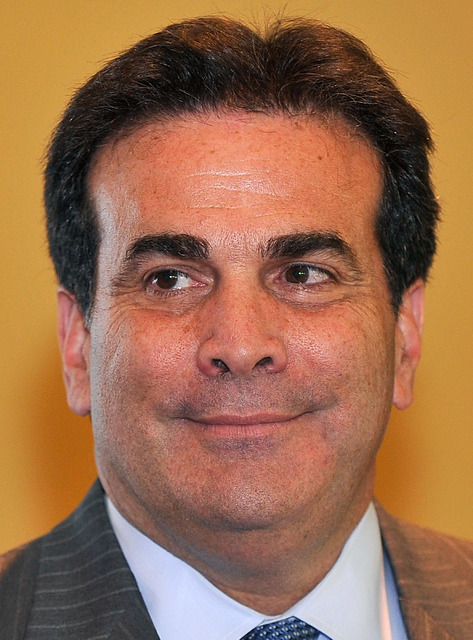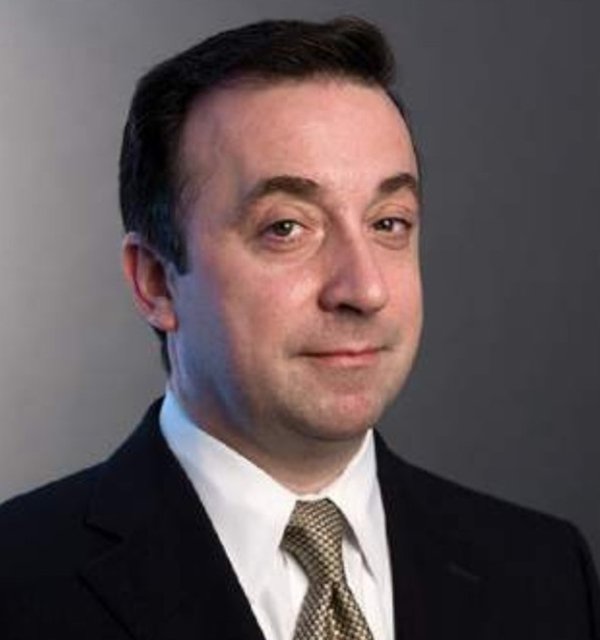 The Southern Nevada business community wants you.
Company executives and business owners are being recruited to serve as mentors for principals as the Clark County School District undergoes a reorganization that shifts more power to individual school administrators and their boards starting with the 2017-2018 year.
It's part of an effort to improve student outcomes and build a better workforce to create a more diversified economy in Southern Nevada.
The Business + Education Summit known as BE Engaged takes place from 7:30 a.m. until 1 p.m. March 29 at The Smith Center. It's the second year for the effort led by a team of volunteer community and business leaders and nonprofit organizations.
Through donations of time, talent and resources, business leaders can have a direct and positive impact on improving student proficiency and ultimately strengthening the region's ability to attract new businesses in the future, according to John Guedry, CEO of Bank of Nevada and immediate past president of the Las Vegas Metro Chamber of Commerce.
"We see no bigger challenge facing ourselves than diversifying our economy," Guedry said. "We're going through a massive organizational and cultural change in the Clark County school system. Most business leaders say the biggest single challenge you deal with in the business world is how I culturally change my organization or organizational structure. They're going to do both. That's pretty daunting."
Guedry said when looking at the new duties of school leaders and principals, there's a lot of new roles for which they haven't been trained. He said he wouldn't know the first thing about being a principal, but he can help a principal understand how to put together a strategic plan and budget, prioritize it and gain accountability and responsibility in executing that budget.
"I can teach them how to deal with the cultural change and challenges they're going to be faced with," Guedry said.
"The idea was business owners and executives have skill sets that principals, since they have more power to control their schools and budgets and purchasing, might be better off using," Las Vegas Global Economic Alliance Chairman John Delikanakis said. "They're acting as unpaid consultants to whoever needs them in the school district, and it's working."
It grew out of effort in which businesses realized they needed better-educated workers, Delikanakis said. That was evident in 2015 when the Legislature approved a $1 billion tax increase for K-12 education, and the business community backed it to produce a better workforce, he said.
Delikanakis said he hopes the reorganization gets better results for students because it's clear the existing system hasn't been working. Giving principals and educators greater flexibility to tailor the education programs on a school-by-school basis to meet that student body's needs seems like a good idea, he said.
"Since the business community agreed to tax itself, it wanted to help the system reform itself, and one of the ways it can do that is volunteer through this Be Engaged program," Delikanakis said. "It's a heavy lift and long-term project. Let's face it, we're dead last in the nation when it comes to education, so we have no place to go but up. I personally think it's a 20-year project to change the education system here so we're producing better-educated students and educated in areas of industry that Nevada needs."
Many have learned that development and expansion can't be achieved without an educated workforce, Delikanakis said. When some companies are recruited to come to Nevada, there have been cases where their plans are changed when family members of executives complain about the school system.
"This is an extraordinary effort on the behalf of the business leaders of this community to give them their time, which is one thing most of them don't have, to help the education system," Delikanakis said. "It's a win-win, hopefully."
The event is co-sponsored by a diverse group of business organizations, including the LVGEA, Las Vegas Metro Chamber, Henderson Chamber of Commerce, Latin Chamber of Commerce, Urban Chamber of Commerce, Asian Chamber of Commerce, the Council for a Better Nevada and The Smith Center for the Performing Arts. The corporate sponsors include Bank of Nevada, Station Casinos and VegasPBS.
The March 29 program will focus on needs within the public educational system and possible solutions. A workforce report card will be released that illustrates the relationship between education and economic development; early literacy programs that are improving reading and comprehension proficiency; and efforts to expand Science, Technology, Engineering and Math curriculum in Nevada.
Last year's inaugural BE Engaged Summit resulted in a $1.4 million in-kind donation of STEM curriculum and teacher training for Nevada's public middle schools by the STEM Academy, Inc. In addition, many of Nevada's businesses have partnered providing funding and mentoring commitments in support of nonprofit programs which are addressing educational gaps and leading to improvement in student performance, officials said.
"The strength and success of Nevada's K-12 education system are directly linked to a business owner's decision on whether to relocate or expand in our state," Guedry said. "As members of the business community, we must be part of the solution in improving our public education system to the level it needs to be. As business leaders, we must be involved in finding solutions to improve student achievement and expect graduates who are career or college ready."
Jaime Casap, Google's chief education evangelist, will be the keynote speaker. He was part of the team that launched Google Apps for universities and K-12 classrooms.
Tickets for the event can be purchased by calling The Smith Center box office at 702-749-2000 or going online to TheSmith Center.com. The cost is $20 per ticket for the BE Engaged program. A separate VIP luncheon, limited to 500 guests, is $50 per person. Ticket price includes VIP luncheon and seating for the morning's BE Engaged program.
Additional details and a link to purchase tickets are available at beengagednevada.com.