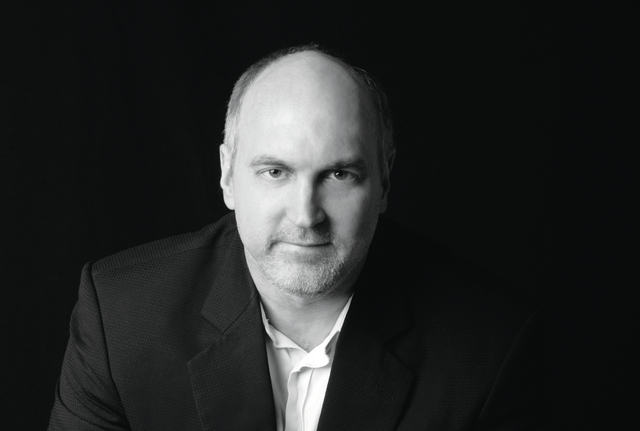 American investors are more optimistic in the financial markets after a rocky first quarter, according to a new survey from Wells Fargo and Gallup.
The survey looked at more than 1,000 investors who have $10,000 or more in savings and retirement, said Anthony Timmons, a spokesman for the Nevada and Utah regions of Wells Fargo. It showed the Optimism Index rose 22 points in the second quarter to a level it stood during the last half of 2015, Timmons said. The index had dipped 40 points in the first quarter.
Investors who haven't retired scored the highest on the optimism index with a jump of 27 points, Timmons said. Among retirees, the gain was more modest at 10 points.
Most of the gains in the index happened because of investors' increased optimism about reaching their investment targets over the next 12 months, Timmons said.
Additional gains were seen in investor optimism about economic growth as well as maintaining or expanding their household income, Timmons said. There was no change in investor perceptions about unemployment, inflation or reaching their five-year investment goals, he added.
The survey also revealed investor attitudes about digital advice solutions and adoption of digital and technology tools by financial advisers, Timmons said. It showed that only 45 percent of those investors said they heard about emerging technology of digital advisory services that use computer algorithms to select stocks and other investments, he said. Only 5 percent used it.
"Automated investing tools are still in their infancy, but we expect awareness to grow quickly," said Devon McConnell, head of digital for Wells Fargo Advisors. "Similar to online shopping 10 years ago, there's an adoption curve and we anticipate the same pattern will unfold as more investors become familiar and comfortable with these new ways of investing."
McConnell said it hasn't caught on with more investors because less than half go online to make changes in their investments, rebalance them, calculate their retirement needs or get investment advice.
About six in 10 investors do basic financial tasks online such as reviewing account fees, investment statements or transfer money between funds, McConnell said. Half of investors said that interacting with their primary financial services firm through a website or mobile app is what's most important to them.
Age is a big factor in that with 69 percent under 50 saying they rely on a website or mobile apps to interact with their primary investment firm. Some 59 percent of those 50 and older rely on the branch office or telephone, he said.
When it comes to their own involvement in selecting, monitoring and changing their investment portfolios, 64 percent of investors said they want to be moderately involved, and 32 percent want a heavy involvement. Only 4 percent want no involvement, McConnell said.
That involvement is based on how much money is invested. Those with $100,000 or more have a stronger preference to be involved, he said. On the other hand, 46 percent of investors, including 55 percent of men, but only 38 percent of women feel comfortable picking their own investments, McConnell said. The bigger number of 61 percent said they're comfortable with monitoring and rebalancing their investment portfolio, he said. There is still a gender gap with 67 percent of men and 53 percent of women who feel comfortable doing it, he said.
EAST WEST BANCORP
Southern California-based East West Bancorp, which has a growing presence in Nevada through its East West Bank, reported its net income for the second quarter reached $103.3 million, up 5 percent from the second quarter of 2015.
The bank is considered a financial link between the U.S. and China and businesses it has ties with in Asia are doing business in Nevada.
Dominic Ng, chairman and chief executive officer, said that during the second quarter East West Bank was profitable, earning a 1.27 percent return on average assets and 12.71 percent return on average equity.
The number of total loans grew 2 percent or $490 million to $24.3 billion as of June 30. Total revenue increased to $297.8 million, a 2 percent gain, Ng said.
The increase in loans during the second quarter of 2016 largely stemmed from growth in commercial loans and single-family residential loans, Ng said.
The total deposits of $28.2 billion were down 1 percent or $379 million from the first quarter, Ng said. He said the decline was a result of the company's efforts to reduce reliance on high-cost deposits. There was a decrease from public funds and money market brokered deposits. There was a 2 percent increase in interest-bearing checking deposits and 4 percent increase in savings accounts, he said.