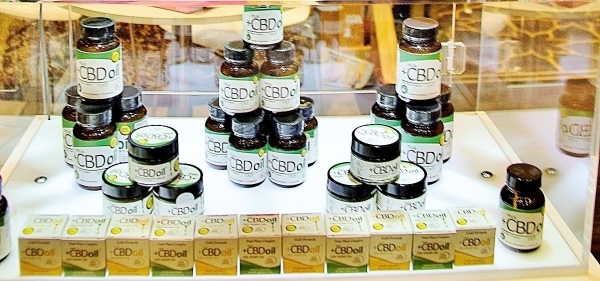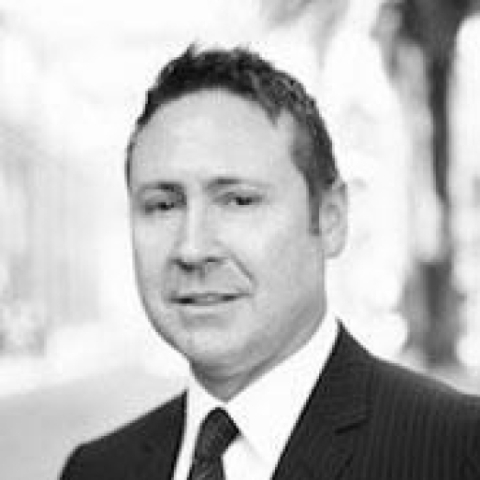 Hollywood Studios founder and CEO Steven Saxton is a gifted actor in his own right.
IMDb and other top Google search hits present the 52-year-old movie mogul's tour de force business career as an executive producer or co-financer of 41 films, including "Roger Rabbit," "Good Morning Vietnam," "Three Men and a Baby," "Honey, I Shrunk The Kids" and "The Kids Are All Right."
Dig a little deeper in the dramatic dossier and you'll find that he founded Artist International, which focuses on representing writers, directors and actors and includes clients who created "Dexter," "The Newsroom," "The Sopranos," "The Vampire Diaries" and many, many more.
Throw in his Models International venture as well as a star-studded role as a music executive, and one would logically conclude they had drawn a bead on Saxton's professional raison d'etre as Mr. Entertainment.
But that professional playlist doesn't fully credit Saxton's seminal role on the world stage: He is a gifted and prolific serial investor.
So when Saxton, a past president of Texca Petroleum Oil and Gas Operating Co. and former commodities and securities broker, was found conducting a backroom deal at the Marijuana Business Conference and Expo at the Rio last Friday, it was proof enough that the pot business has taken a quantum leap from loose joints to eventual Starbucks-like cannabis joints.
After being innocently interrupted and asked why someone who has amassed so much wealth (use your net worth imagination) was chasing greenbacks in Vegas for his planned category-killing Green Gorilla brand of cannabis items, Saxton acted as though the answer were a given.
"It's a great opportunity," he said in a soft, polite tone that shattered the growling, cigar-chomping movie executive stereotype. "We feel we're at the right place at the right time."
And that right place very much means Las Vegas.
"It's insane here business-wise," Saxton said. "People are already heading to Vegas. It will be spectacular. Very lucrative. Hemp is a multi-trillion-dollar business worldwide. It's the Green Rush."
Of course, that fiscal reality will only occur when everything shakes out and coalesces on the legal front of the cannabis crusade. While most of the dressed-for-success attendees at the Rio focused on individual states and their likelihood for medical cannabis legalization, Saxton was looking at the big picture and said he believes federal decriminalization/legalization will happen soon. Why? Because like he said earlier: "It's a great deal."
In fact, Saxton and co-founder Philip J.P. Asquith were so certain as to federal behavior concerning cannabis that they began building their Green Gorilla empire 10 years ago with their own money. The company's 17-page executive summary lists another $1 million in venture capital and are seeking $6 million more. They have $500,000 worth of cannabidiol for the first supplement lines, which are ready to launch. They also already have an exit strategy in the form of an billion-dollar IPO in 2017 or 2018.
The first three product lines are cannabidiol infused supplements, CBD infused pet care products and CBD infused cosmetics. Cannabidiol is the element of the hemp plant that carries virtually all of the medicinal value that cannabis holds, yet it has zero psychoactive properties.
There's no ad libbing for Saxton the investor. He has his cannabis cue cards confidently in place. This from Green Gorilla's executive summary:
"It is a certainty that broader legalization and consumer acceptance of hemp/cannabis and all of its related products is underway. Beyond the medical reasons, there are an overwhelming number of economic, social, and political factors driving the growth of this marketplace. It is a certainty that hundreds of billions of dollars per year will be generated by this industry in the U.S. alone. It is a certainty that many companies will be hugely successful in this space. We are positioning ourselves to be one of those many successes."
Something definitely was in the air at the Rio, but it wasn't what one would expect. It was rather the high produced when long-hoped-for expectations meet bona fide opportunities. Gone (almost) were the dazed and confused stoners, replaced by well-dressed, savvy and voracious entrepreneurs chasing the high that only money and opportunity can produce.
"It was still more of a stoner crowd two years ago (at a cannabis event) in Denver," Saxton said. "This time, there were thousands of people in suits. It was much more of a professional crowd."
Officials with host Marijuana Business Daily said more than 5,000 attendees and 200 exhibitors converged upon the Rio Hotel and Casino during the business expo's three-day run Nov. 11-13.
And nearly everyone seemed to be either looking for financial backers or seeking a solid venture to back. One attendee from Maryland, who didn't want to be named, was seeking "seed" money for a dispensary venture. He was a prime example of the difficulty in raising capital for ventures in a federally illegal enterprise. He wanted no part of venture capitalists, he said, and public lending institutions aren't, for the most part, getting involved. He was left to wander the crowd with only his networking skills and lady luck in Vegas.
Until, as Saxton predicts, the U.S. legalizes marijuana, the banking community's reluctance to get involved makes the cannasseurs and potrepreneurs's financial row much tougher to hoe. For example, the cause was dealt a setback in April when a bank in Oregon, where cannabis is legal, reneged on its plan to service cannabis businesses. Federal regulators have taken a hrad line againsst handling proceeds from "illegal" operations even as marijuana is legalized in more states. The banking industry's ambivalence toward marijuana involvement has been frustrating for pot pioneers.
Gresham-based MBank said it would service cannabis, and with 70 clients in the young industry, it then did an abrupt about-face.
The following quotes from the Portland Business Journal highlight the tension and even anger between banks and pot entrepreneurs.
"MBank entered the business to provide quality banking services to a growing but underserved industry. However, through our experience the past nine months as a pioneer in this new business sector, we determined the bank is not big enough to provide and support all of the compliance components required," said MBank President and CEO Jeff Baker.
Without banking services, pot businesses must handle large sums of cash, which is cumbersome and alluring to thieves.
"It's the most insipid, rudimentary form of doing business," Alex Rogers, owner and producer of the International Cannabis Business Conference and the Oregon Medical Marijuana Business Conference, said in February. "It's incumbent on Congress to change the banking laws."