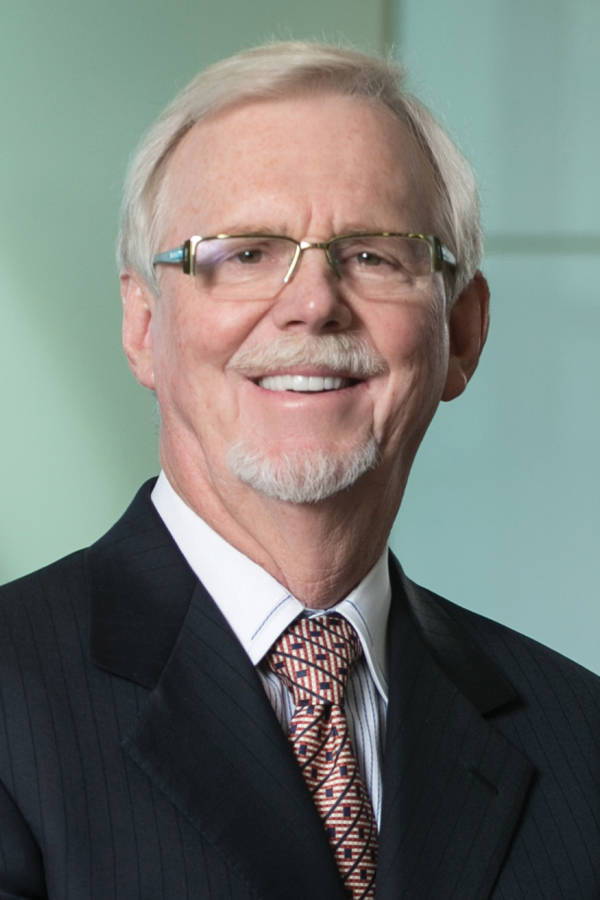 The Las Vegas casino industry is back from where it was prior to the Great Recession and will further expand in 2018, according to a prominent Las Vegas gaming attorney.
Frank Schreck, the Las Vegas native and attorney with Brownstein Hyatt Farber Schreck said 2018 is going to be a continuation of the 2017 after slowly recovering from the "disaster of a downturn between 2008 and 2015." He said 2016 was decent, and 2017 moved the needle.
"I thought a year ago that 2017 would be year that we broke through and we would be back where we were in 2006 and 2007," Schreck said. "I think that has occurred. I think the market has come back. The visitors have come back. Their spending has gone up and room rates have gone up, which is really a measure of the success of the hotels. The non-gaming aspect of the industry has improved tremendously because of the improvement of the economy across the United States. People have more spendable dollars, and they're coming to Las Vegas and spending them. Everything is positive as opposed from 2008 to 2015 when that seven years was a real hardship on the industry."
Q: Any concerns, however, about the Oct. 1 shooting and visitation being down at the end of 2017?
A: I think that had something to do with it. The other is you had a tremendous amount of natural disasters all over the country that have obviously put a crimp into everybody's vacation plan. You had fires, earthquakes and hurricanes and millions of people that were adversely affected by those natural disasters. That is much of the cause in the reduction in tourism than what happened at Mandalay Bay."
Q: What are some of the other indicators you're looking at to see that Las Vegas has fully recovered since the Great Recession?
A: Some of the major companies are investing a tremendous amount of money in improving their properties. MGM is putting hundreds of millions of dollars into the Monte Carlo. You got (T-Mobile Arena) that was open right next to it more than a year ago. The Fontainebleau, which has been shuttered for five or six years, has now been purchased by a company that's going to develop that project. What they're going to do will be announced in the near future. That should be some impetus for Genting who has been start and stop on their project to go forward with (Resorts World).
Q: What are some of the other signs?
A: In addition, it was just announced that Steve Wynn has purchased the property just to the south of Genting — the Alon property, which is where the Frontier used to be. The speculation is he will land bank it until he finishes his other project — a lagoon and hotel project behind the Wynn. That's another indication the economy has come back.
Q: When will Wynn develop on the former Frontier site?
A: My guess is Steve will probably will do something there sooner than people may think because he's driven to develop. Once he gets some of these projects behind him and the economy's still strong, he'll drawing plans for that area. It's getting exciting again.
Q: It sounds like a lot will be happening on the north end of the Strip?
A: I think with the Fontainebleau selling to somebody (who's) going to produce a wonderful property there, and the Riviera being razed for spending $1.2 billion or more on the Convention Center expansion, which will obviously help out that area. You have Steve Wynn showing enough confidence in the economy and the north end of the Strip to buy the property across the street, and the Genting property may now finally get developed. It will take a few years for those properties to get developed, but it's a great sign for the north end of the Strip and great sign for a property like SLS.
Q: What do you see happening with MGM Resorts International with Circus Circus and other land holdings on the north end of the Strip?
A: If all of these other projects go, that property goes up in value and MGM could develop it or sell it to somebody (who) will develop it. I don't think they know. CEO Jim Murren said they're focusing on their current properties and putting hundreds of millions into them. I think it will be a little while before they focus on that piece of property.
Q: What are you seeing on the merger front?
A: There may be some. There's one I know about that I can't talk about, and there maybe others. Some of the companies that have a lot of properties may decide something doesn't fit in their portfolio, and they would rather have cash and pay down debt. Without naming names, you will see some movement in properties within two years.
Q: What is your expectation for the Las Vegas Sands Corp.?
A: I think (CEO Sheldon Adelson) has couple a couple of good properties sitting there right in the heart of the Strip, and his focus for a number of years has been the Far East and will continue to be there. He's looking at Japan just like Wynn, MGM and Caesars. He's looking at Korea and other jurisdictions that may open up.
Q: What are you expecting for Caesars?
A: They came out of bankruptcy a solvent company, and they now have the ability to get involved in projects. They have the ability to borrow again and other resources because it's a very large company. The REIT (Real Estate Investment Trust) has been beneficial to them. They're in a position to compete for location around the world. They are very interested in Korea and Japan.
Q: What is the construction of a $1.9 billion stadium for the relocation of the Oakland Raiders and UNLV going to mean for Las Vegas?
A: That's going to mean more construction jobs for sure. If you follow football, they will bring 25,000 to 35,000 people here for NFL games. We used to get 20,000 people from Wisconsin for a game with UNLV. There are some of the teams that follow their teams around, and everybody wants to come to Las Vegas. That's why the three major college basketball conferences on the West Coast have their tournaments here because people love to come to Las Vegas.
Q: What is the rebound in construction jobs to build the stadium and other Strip projects going to mean for gaming?
A: They're going to get better and better. Locals casinos were hurt fastest when and more deeply when all the construction workers left town. Construction workers make good money, and they buy houses and those houses have to get built. It's a never ending cycle unless 2008 happens again. Those are high-paying jobs and lot of construction workers are single, and single construction workers enjoy entertainment.
Q: The U.S. Supreme Court is considering a New Jersey case that could legalize sports gambling across the country in 2018. What is your take on that?
A: I think it's good, especially for the Vegas companies that have properties throughout the United States where sports betting is not currently allowed. I think most of us believe or hope with some level of understanding that the Supreme Court will allow states to determine whether or not they allow sports betting. What a lot of people don't understand with this Supreme Court case it that has nothing to do with the federal Wire Act. The Wire Act is the law that prohibits internet sports wagering — the transmission of wagering or wagering information over state lines. The Justice Department has indicated they believe that even intrastate sports betting on the internet (violates the Wire Act.) The case is not as big a deal at the beginning unless someone addresses the Wire Act. It's still going to be sitting there and look everybody in the face. That's going to be a big issue coming up afterward.