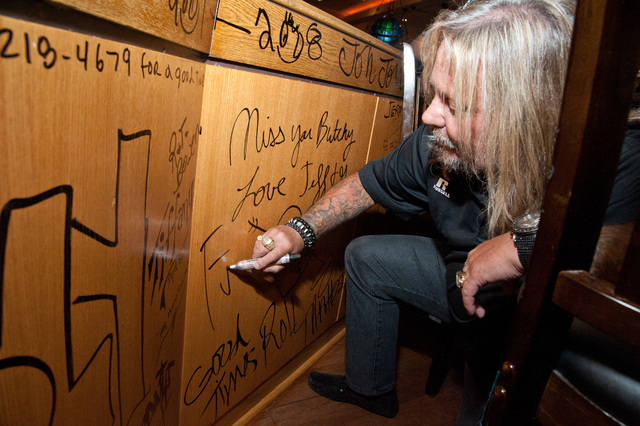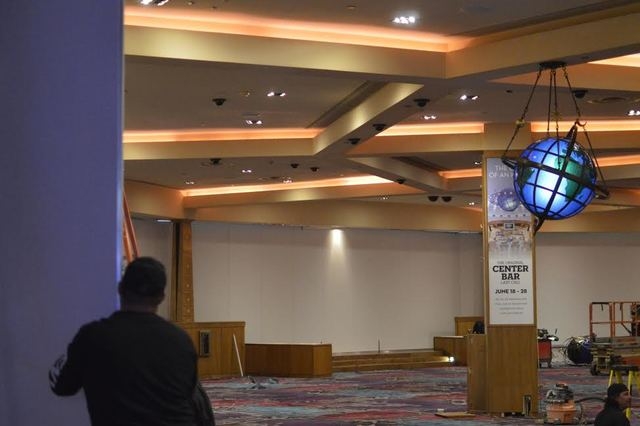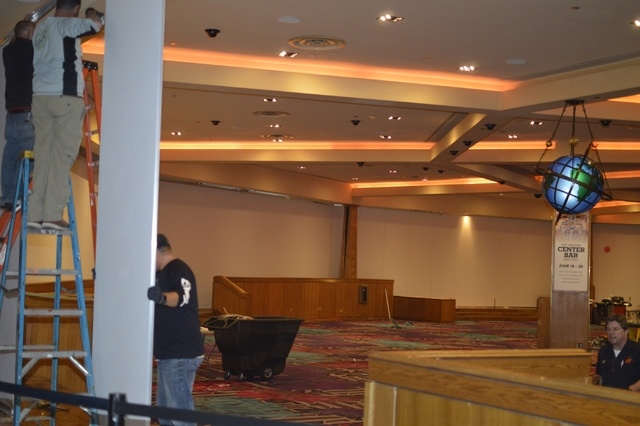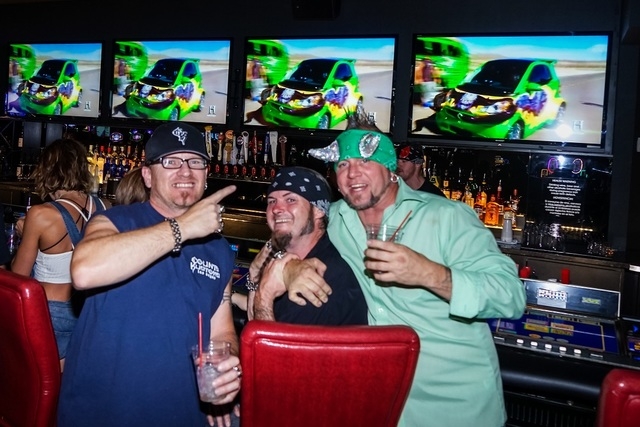 In late June a notable milestone was reached in the Las Vegas night life scene as the famous Center Bar at the Hard Rock Hotel, a mainstay at the property since its highly anticipated debut in 1995, was closed for good to make way for a new modern bar and lounge concept.
Even though the Center Bar still enjoyed tremendous popularity with hotel guests and visiting musical acts, the fact that it was closed is another example how in Las Vegas' night life, it is always about finding the next big thing.
And that search involves constantly reinventing the nightclub, lounge or bar to stay relevant.
"The Center Bar help set the trend throughout the Strip, because before it was built, casino bars were merely an afterthought," says Gary Scott, assistant general manager of Hard Rock Hotel . "It redefined what a bar environment should look like and help define the Hard Rock brand itself. The change comes with mixed emotions but we have to keep up as part of our evolution of our brands and to maintain maximum relevancy."
The quandary faced by Hard Rock Hotel is the same one faced by every major hotel-casino on the Strip and in downtown Las Vegas. With the highly competitive night life market continuing to grow in the lounge and bar segment, when is it time to move on to the next big thing?
For Hard Rock Hotel, the time is now. The replacement for the Center Bar will make a 20-year jump into modern relevancy. It will feature sleek design elements, LED lighting and technology-friendly resources and spaces for a new identity. All-new flooring, a casino bar with new games and a slot machine layout will all be part of this new identity.
"We do not want to take away from the bar, but we need to bring it to today's standards," Scott says. "The next generation of Hard Rock Hotel … guests is here and we need to build to their needs and expectations."
From a design standpoint, those expectations can be infinite. It is up to the designer to not only manage expectations, but to point the hotel client toward trends and design features that will work for the property. A major part of the night life venue reinvention process is developing a look and feel that matches the brand and culture that has been established.
"Every week we look at worldwide trends in trying to design something new," says Paul Steelman, president and CEO of Las Vegas-based Steelman Partners, a highly successful casino hotel design firm. "I do not believe that casino and integrated resorts should be followers of a trend. They need to create new and unique attractions or they will leave 90 percent of their guest on the sidelines."
Steelman Partners has been busy in 2015 creating the Asian-themed casino for Malaysian gaming company Genting, which is building the Resorts World properties on the north Strip.
Taking a long view
One of the most versatile night life venues in recent years has proved to be the popular Long Bar at downtown's D Las Vegas. Within a 72-hour period in late June, the Long Bar hosted a watch party for a popular cable television reality show and hosted contestants from a Las Vegas beauty pageant. For the Long Bar, the diversity of programming at the venue is part of its constant reinvention for tourists, so they never see the same thing twice.
"The Long Bar is like no other feature in Las Vegas and is the signature feature of the D," says Richard Wilk, director of business development and buzz marketing at the D Las Vegas and Golden Gate. "It is always reinventing itself by offering different experiences depending on what that guests want to see. It can provide casino gaming, food and beverage revenue, a sports-watching experience, or be a place to find celebrities and fun promotional events."
The Long Bar was one of the first venues that truly spearheaded the reinvention of downtown Las Vegas as a night life destination, as opposed to a place you wanted to leave once it got dark because of panhandlers and a sprawling homeless population.
At the Long Bar, a major part of this reinvention has had to do with word-of-mouth from tourists spread via social media.
The possibility of seeing anything and anyone at the Long Bar — from the casino owner to celebrities to beauty pageant contestants — has solidified its long-term reputation and makes tourists want to return for a new experience with each trip.
"We provide the unique programming and events for the Long Bar, and the people create the atmosphere," Wilk says. "The flexibility of the bar means that are never searching for something new. When you combine that with our flair bartenders that are best in the world, it is a one-of-a-kind experience that is made for our tourists, and they love to show off how much fun they are having on social media, which ultimately benefits the entire property."
Repeating reinvention
No matter where you are at either on or near the Strip these days, you will see all the signs of reinvention and advertising telling tourists about a renovated night life venue, a grand opening or a new and improved feature that is a must-see.
But instead of chasing trends, Steelman will always advise a property to develop an attraction that is best fit for its long-term needs, so the property is not rebuilding or renovating every three to five years. This can take a toll on a property's capital expenditures budget.
"We do not like the word trend-setting," says Steelman, whose works can be seen onthe Strip, and in Reno, where he designed the new Lex Nightclub hot spot. "We feel our buildings need to have a long usable life and cannot be looked at in a seasonal manner like fashion. Night life design should be based on creating competitive 'must-see' spaces that will always bring a smile to the customer."