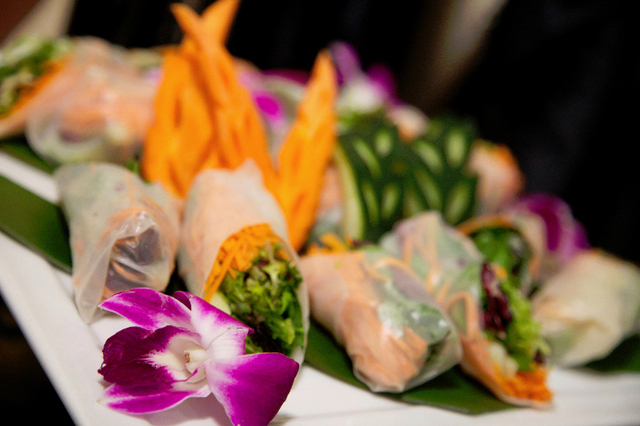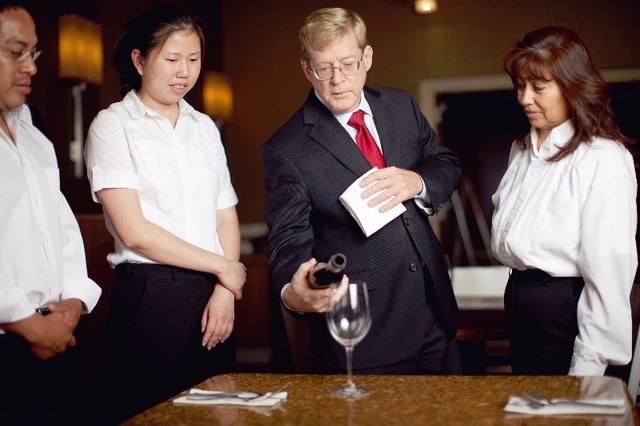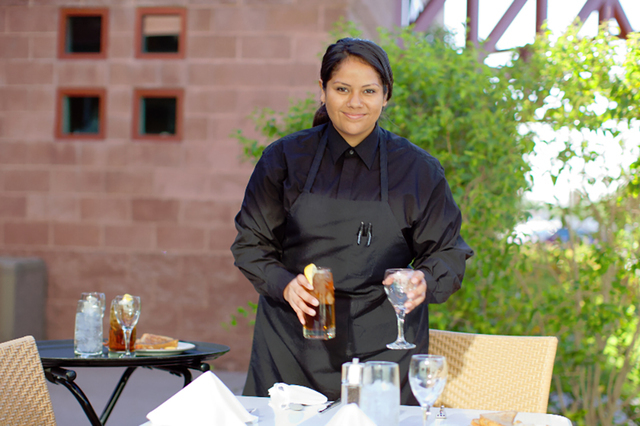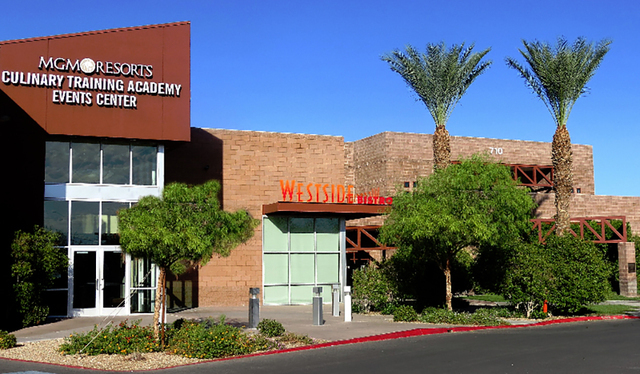 José Jauregui, executive steward of the Culinary Academy of Las Vegas, is committed to reducing the nonprofit's carbon footprint while saving the institution money.
Jauregui, also known as J.J., developed the recycling program last June. In addition to the environmental and financial benefits, he believes the program further educates the students attending the Academy.
"JJ's whole idea was to have a better environment and educate our students," said Alejandro Garcia, the Academy's steward manager. "We wanted to do something different instead of just throwing things away."
Jauregui's program is primarily focused on recycling cardboard throughout the academy and the bottles collected after selling concessions during special events held at The Smith Center for the Performing Arts in Las Vegas. The Academy has been the exclusive concessionaire at the Smith Center since 2011.
"We average around 2,200 pounds per month just in cardboard," Garcia said. "The (number) of bottles depends on how much wine and beer we sell during the events."
The idea for developing a recycling program came out of the 2015 strategic planning process held in December 2014. The Academy's 12-member Leadership Team — comprised of department managers and directors — outlined specific programs needed to attain LEED certification. The Academy wanted to pursue certification as an opportunity for the nonprofit to broaden its scope of potential partners.
"Many progressive firms focus on doing business with operators that are environmentally responsible," said Detrick Sanford, Culinary Academy's resource development officer. "As a leadership team, we made the decision to include these initiatives in our 2015 strategic plan."
At the beginning of the year, Jauregui took the Leadership Team's initiative and immediately began working to develop an original program.
"This program is unique because it's self-started," Sanford said. "It's not required. It's making that conscious effort to say we want to be proactive on what we should do for our community."
Placing telephone calls to recycling companies and conducting research online, Jauregui spent six months building connections and putting the correct pieces into place.
"It was challenging for me," Jauregui said of developing the program. "We are kind of small so it was hard to get connections to start the program."
Eventually Jauregui formed a partnership with LVR (Las Vegas Recycling) to handle all the cardboard, plastic, cans and office paper. LVR donates all the necessary equipment, including machinery that compresses and binds the cardboard for easy transportation. Staff and students break down all the cardboard and place it into the machine.
"What José has been able to do is he's worked with different businesses to find creative ways to cut costs while creating relationships that benefit both the company and the Academy," Sanford said. "It's kind of unique. You're doing business but you're also helping someone get back on their feet or get a solid job opportunity."
There are no out-of-pocket expenses for the Academy to start or continue the program.
Jauregui plans to grow the program by recycling other items. He is currently preparing to start recycling linen via a recent partnership formed with J&L Linen Recovery.
The Academy has been recycling cooking oil for several years. Since developing the recycling program, Jauregui negotiated a new contract with a different vendor to recycle the oil that will save the Academy an estimated $10,000 annually.
"It was a good thing Jose started this program," Garcia said. "He has a passion for what he does and I admire that. He's leaving a legacy for us to follow."
Culinary Academy of Las Vegas
The Culinary Academy of Las Vegas opened in 1993. It offers 12 different classifications of vocational training in the hospitality industry. For more information, visit www.theculinaryacademy.org.