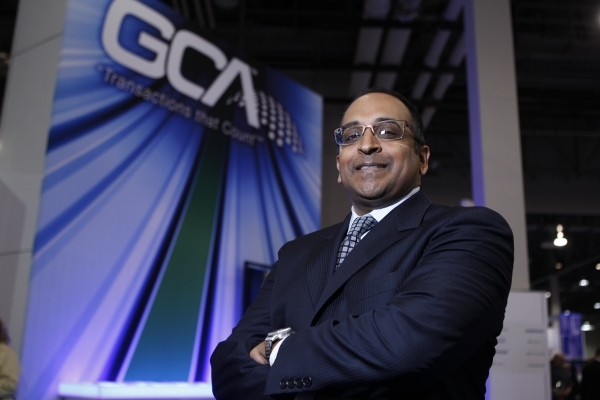 Las Vegas-based gaming equipment provider Everi Holdings is quickly finding out that spending $1.2 billion to acquire a slot machine provider isn't always going to buy you love from the investment community.
The company's third-quarter earnings were a case in point.
Effects from the buyout of Multimedia Games last year are still being felt by the company, formerly known as Global Cash Access. Everi's payment processing segment, which provides casinos with cash management systems and financial transaction equipment, had a decent quarter for the period that ended Sept. 30. The company saw an increase in fees generated by customer ATM transactions and a large demand for kiosks that convert slot machine payout tickets into cash.
"However, the games division, (excluding fees the company receives from it National Tournament of Champions slot machine products) under-performed due to a drop in replacement sales and lower TournEvent sales," Eilers Research founder Todd Eilers said.
TournEvent, a cluster of slot machines linked together for individual progressive play or for casinos to host multiple player tournaments, was the most popular product produced by Multimedia Games.
Everi CEO Ram Chary said the company's participation in the recent Global Gaming Expo led to a several trials of the TournEvent games.
Eilers, however, cautioned that International Game Technology is producing a competing slot machine game that could have a negative impact on Everi sales of TournEvent.
"While we believe Everi's product is better, we also believe IGT's product is good enough to capture some incremental sales," Eilers said.
For the quarter, Everi Holdings reported a net loss of $6.1 million, which translated into a 9 cents per share net loss.
"Lower than expected gross margins and higher than expected operating expenses led to adjusted cash flow and earnings per share coming in below our estimates," Eilers said.
Eilers maintained a positive view of Everi, which has been integrating Multimedia Games into the company while trying to grow both the slot machine and payment processing business. But he was cautious in his assessment.
The next steps would "be a critical positive or negative for the company depending on how well the expanded game content performs."
Deutsche Bank gaming analyst Andrew Zarnett said investors were concerned with the decline of Everi's installed base of slot machines in the Oklahoma Indian gaming market, which fell by some 300 machines in the third quarter. On a quarterly conference call, Chary said Everi expected to offset the potential loss in Oklahoma with new markets.
"Everi remains on schedule with major integration initiatives to implement roughly $24 million of synergies by year-end," Zarnett said.
Everi's overall revenue in the quarter was $208.7 million, compared to $145.5 million a year ago which didn't include Multimedia Games.
"We anticipate a slight rebound from the games segment in the fourth quarter as … overall industry demand should be a bit higher," Eilers said.
Chary said the company was spending more money on research and development and will launch two studios to produce new slot machine titles and products.
Zarnett told investors Everi expects to spend $5 million on research and development over the next two months. Meanwhile, the branding effort from Global Cash to Everi cost $2 million.
"While the synergies plan seems to be underway, its full impact will be somewhat mitigated by incremental research and development expenses related to the company's capital investment plan," Zarnett said.
Chary said Everi signed deals to provide "a comprehensive package" of slot machines and payment processing equipment for two casinos — the Scarlet Pearl in D'Iberville, Miss., which opens next month, and the West Valley Resort in Glendale, Ariz.
Chary said neither deal would have happened without the developed relationship between slot machine and payment processing sides of the company, a key selling point when then-Global Cash surprised the gaming industry by announcing the acquisition of Multimedia Games.
"(The) new customer agreements are directly related to our ability to leverage existing relationships to cross sell games and payments solutions," Chary said.
Chary also said Everi is moving forward with licensing in Colorado, West Virginia, Missouri and several Canadian provinces and expects to generate revenue from those markets in the first half of 2016.
Everi officials, including Chary, bought company shares during the third quarter, which he said "showed faith" in the business. He said the company's stock price, which has been hovering close to $5 per share on the Nasdaq, didn't reflect the separate Multimedia or Global Cash businesses, nor the current business plan.
He said the company would explore additional ways to "create shareholder value."
Contact reporter Howard Stutz at hstutz@reviewjournal.com or 702-477-3871. Follow @howardstutz on Twitter.