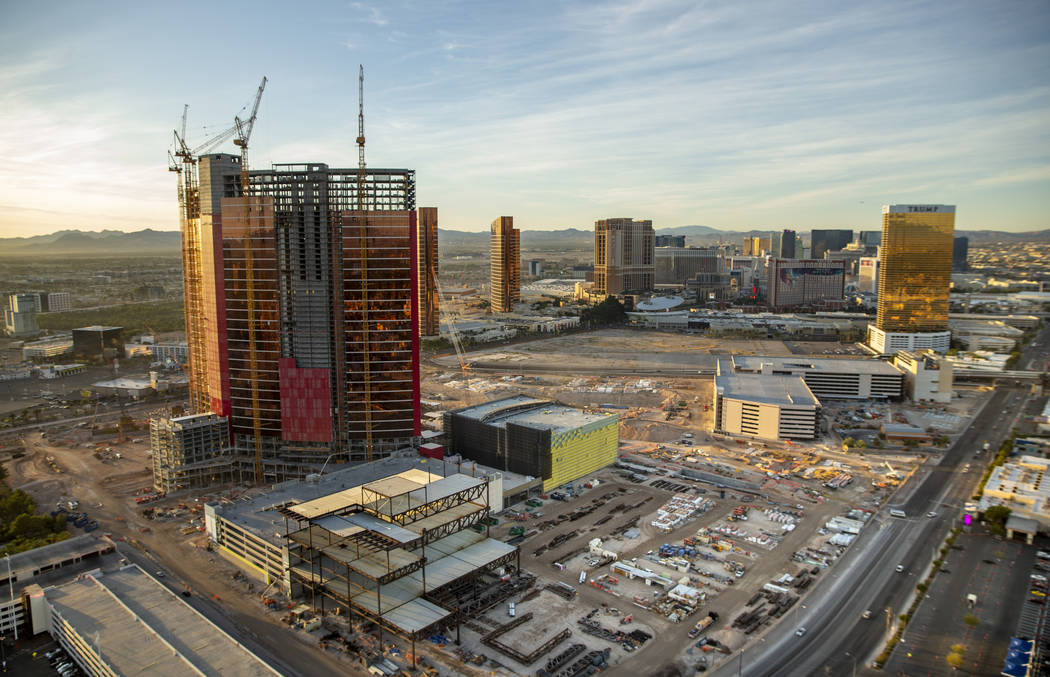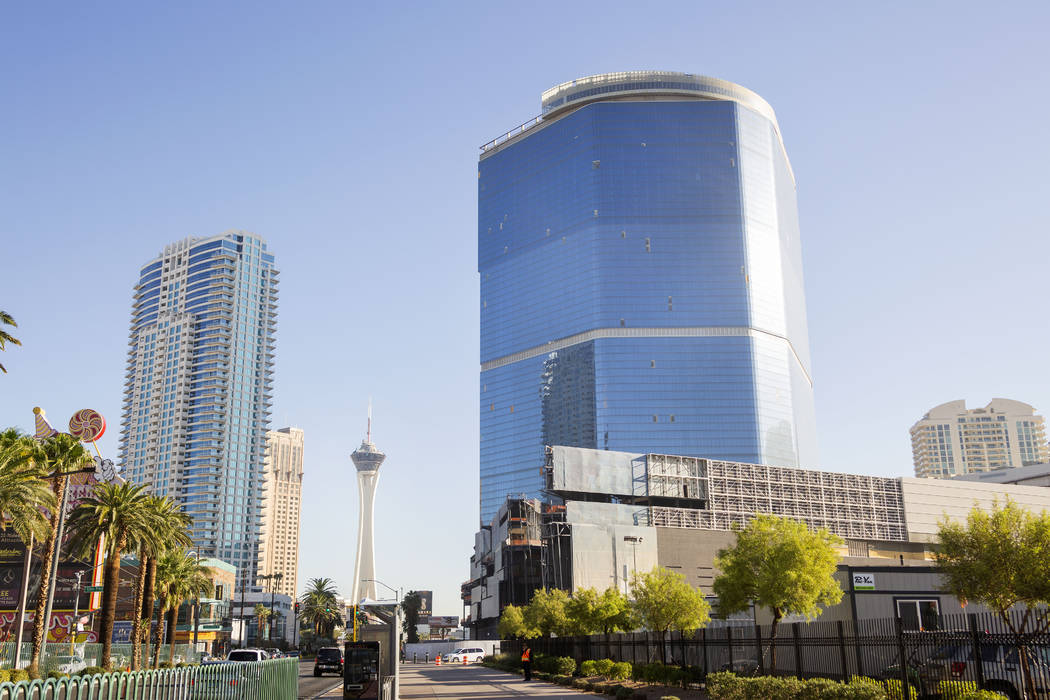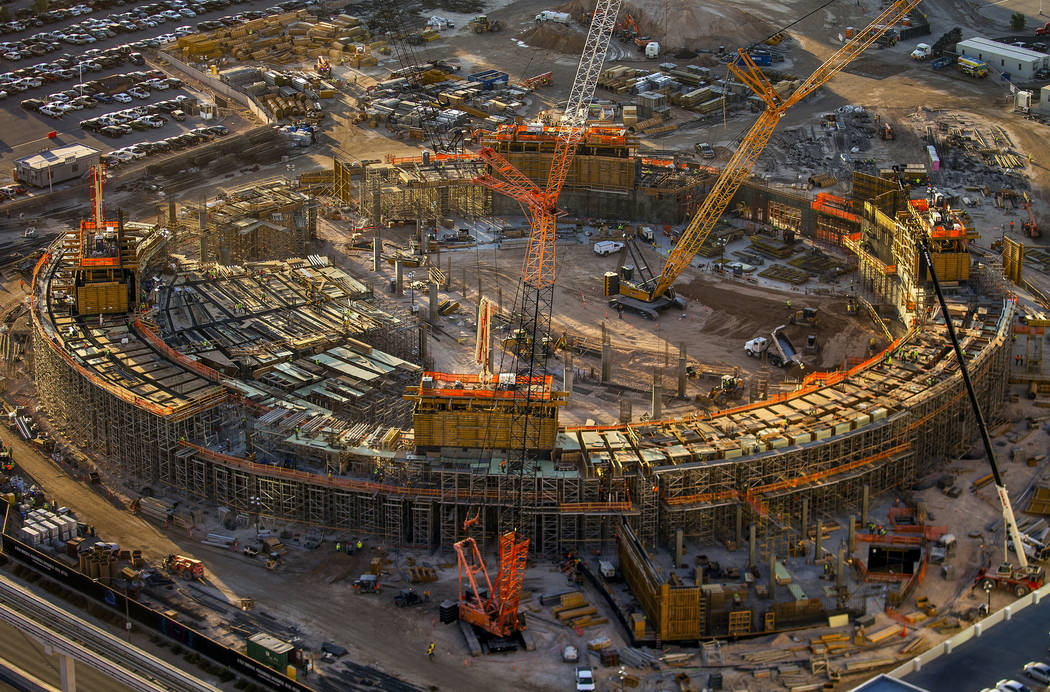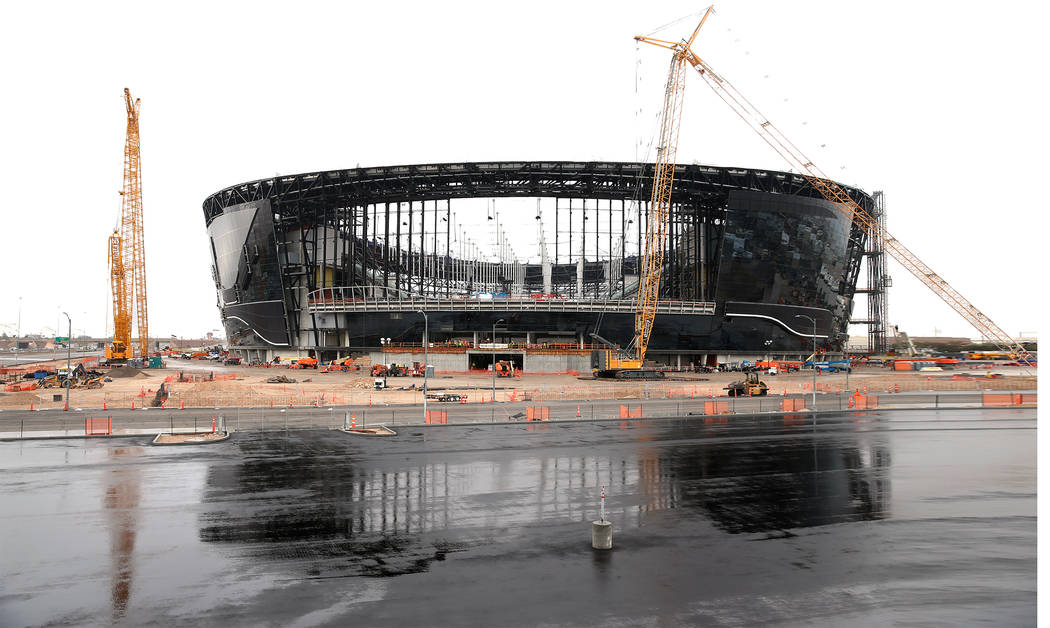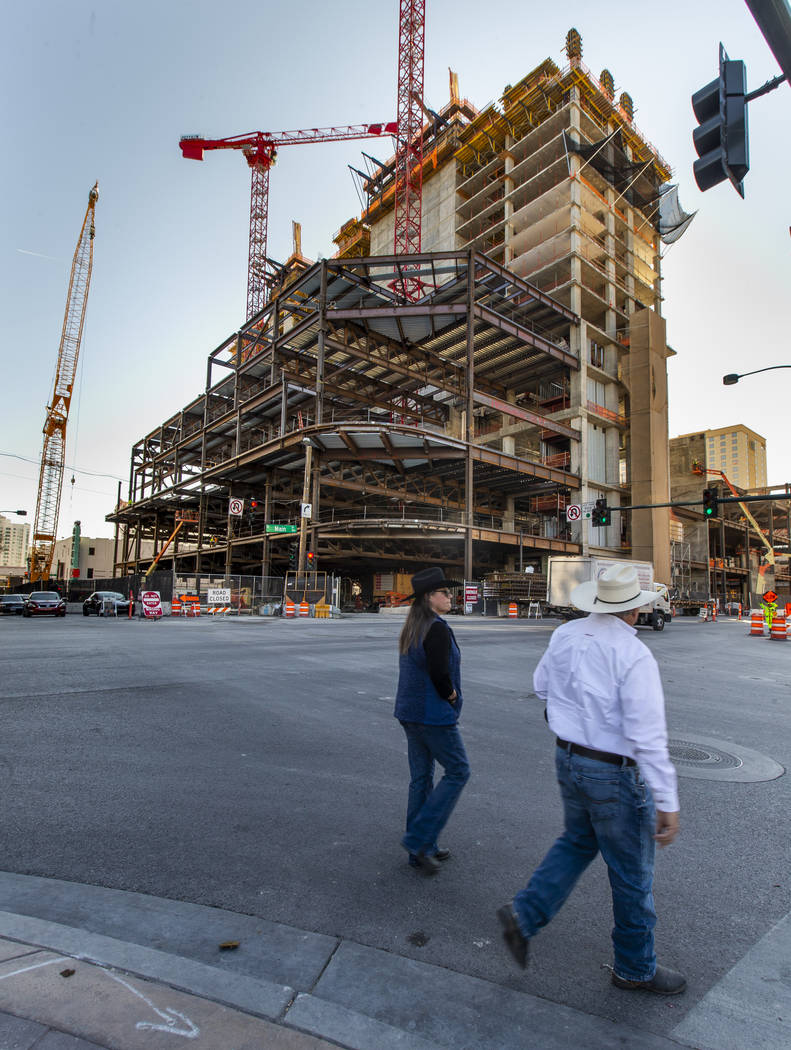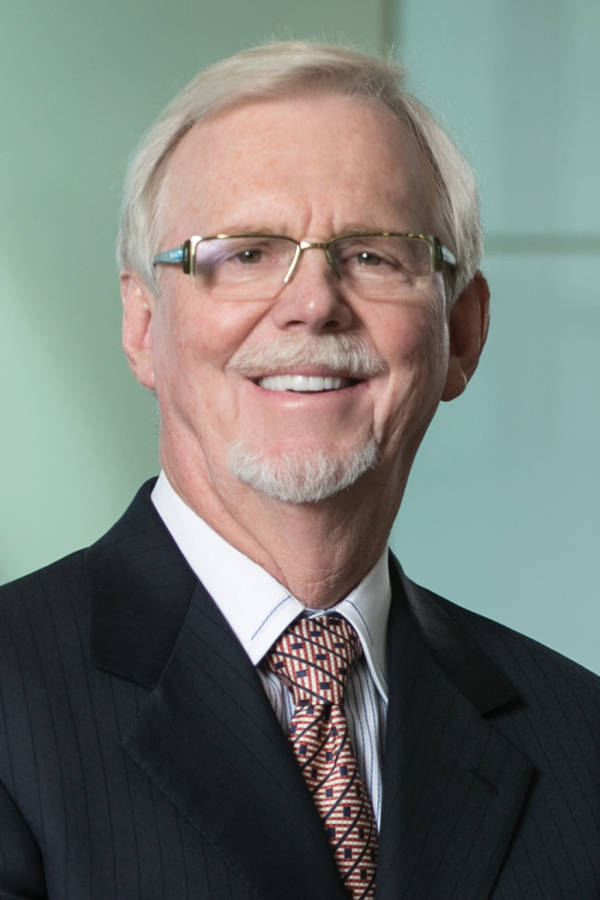 A prominent national gaming attorney said the Las Vegas casino industry returned to its pre-recession level in 2019 and expects Southern Nevada will build on that momentum in 2020 and beyond.
Frank Schreck, the Las Vegas native and gaming attorney with Brownstein Hyatt Farber Schreck, gave his most optimistic outlook yet that he's given the Business Press during the last four years he's given a preview of the coming year.
"I'm more optimistic about 2020 than I was when I talked about 2017, 2018 and 2019," Schreck said. "It seems like 2017 was starting to come back to normal, 2018 improved some more and 2019 was back to the 2007 level. It's a bright outlook for 2020 as we will continue on from 2019, but that's as long as the economy stays healthy. All the momentum is going in the right direction as we see construction and expansion. The population is growing and when you make billions in investments that creates jobs that will have a multiplier effect on the local economy. That means more housing and more construction workers and more liquidity for local casinos."
McCarran International Airport set a record recently surpassing its 50 millionth passenger for the year. Las Vegas visitor volume is up 0.5 percent for the year and convention attendance up 0.2 percent. Strip hotel occupancy at nearly 91 percent is up 0.5 percent and downtown occupancy is up 1 percent.
The average daily room rate at $143 on the Strip is up 3 percent and revenue per available room is up 3.7 percent to $130 on the Strip.
Gaming revenue, which is down if you include baccarat that caters to VIPs from Asia, is otherwise up 2.1 percent on the Strip. Slot revenue on the Strip is up 3.5 percent through November, according to Brent Pirosch, director of gaming consulting for CBRE.
Gaming revenue in downtown is up 6.8 percent over the last 12 months, while the Las Vegas local's casino market is up 2.9 percent, during the same period, Pirosch said.
"Baccarat has been in a serious decline this year and decline on the overall number," Pirosch said. "The mass market — the regular folks and middle American and non-VIP folks is doing fine."
Pirosch said the political unrest in Hong Kong has impacted the VIP market in Las Vegas, and there's additional competition globally that impacts Nevada as well. That customer, however, goes to a handful of properties on the Strip and is a small portion of visitation.
"I think that will be muted next year, but it's more important to focus on the mass market," Pirosch said. "That's our bread-and-butter regular visitors and where most of our customers are coming from. That market should do pretty well next year and be positive based on the economy. Overall, the Strip is doing well."
There's a lot of momentum to build off of in 2020.
Construction continues on the 3,400-room $4.3 billion Resorts World Las Vegas that will open in the summer 2021 on the north end of the Strip. Construction on 67-story, 3,700-room, $3.1 billion Drew near the Las Vegas Convention Center is expected to restart this year for a 2022 opening. The $980 million convention center expansion will be completed by the end of 2020 in anticipation of the 2021 Consumer Electronics Show. Caesars Palace is opening 300,000 square feet of convention space valued at $375 million in 2020.
Construction continues on the MSG Sphere concert venue that will open in 2021. The 44-story, $1 billion Circa Las Vegas in downtown is on track to open by the end of 2020.
The $2 billion Allegiant Stadium, the home to the Raiders, will open in time for exhibition games in August ahead of the team's first NFL season in Las Vegas. The Raiders will host the NFL draft in Las Vegas in April.
Michael Lawton, a senior research analyst at the Nevada Gaming Control Board, said they expect growth in gaming wins in Clark County in 2020 between 1 and 1.5 percent, driven by slots and sports wagering. Those gains are sustainable due to increases in visitation, convention attendance and job growth locally and nationally, he said.
That won't be the same when it comes to gaming revenue from baccarat, Lawton said.
"The headwinds to growth we are currently experiencing and could continue to see are primarily due to the Las Vegas Strip's baccarat business," Lawton said. "Baccarat on the Strip is being impacted by the economic outlook in China being cloudy. Additionally, it has been reported that some of Asia's wealthiest customers are concerned about the trade war in addition to significant competition and options across Asia, making it more difficult for Las Vegas to convince Asian customers to make the long trip. As a result, this could have a negative impact on the baccarat business for the Las Vegas Strip in the future."
SCHRECK TAKE ON GAMING
Schreck said he wouldn't be surprised if there are more changes in ownership in Las Vegas casino properties in 2020 — especially those that haven't been a focus by their owners.
The planned merger of Eldorado Resorts and Caesars Entertainment, which was the surprise announcement of 2019, is expected to result in the sale of one to two properties in Las Vegas once the deal closes as a way for Eldorado to pay down debt, Schreck said.
Speculation has centered on Caesars Palace, but Schreck said he doesn't expect that to be sold.
"They may sell one or two in Las Vegas so they're not so heavily concentrated here," Schreck said. "I know people are looking at The Linq and Flamingo, but Planet Hollywood is the most likely to be sold."
Schreck said it will be interesting to monitor what happens in Las Vegas in the next couple of years in terms of what properties come on the market after MGM Resorts International sold Circus Circus to Phil Ruffin and the Bellagio to the Blackstone Group and leased back the resort property. In addition, Caesars Entertainment sold the Rio to a group of investors who leased it back to Caesars.
"We could possibly go back to a decent consolidation to a certain degree where companies will own fewer properties but be able to focus on those properties more intensively than they have," Schreck said.
Schreck represented Treasure Island owner Ruffin in buying Circus Circus from MGM Resorts International for $825 million in December and the New York real estate group that bought the Rio from Caesars Entertainment for $516 million.
"They leased it back to Caesars for two years because they didn't have time to get licensed," Schreck said. "It is their intention to get licensed and during this two-year period they will be looking at ways to improve the property."
Schreck said it would be good to have a new owner that spends money refurbishing it.
"It needs to be refreshed, and they have two years to put together a marketing plan and make the Rio a more popular destination resort," Schreck said. "They will work with marketing people to increase the traffic flow and are looking at different agreements with hospitality companies. They have a large hotel company involved in the equity of this that will have a reservation system that provides patrons they currently don't have access to."
Schreck said no decision has been made what to do with the additional undeveloped land on the 90-acre site. There are many potential options on the table, including adding convention space and other expansion, he said.
"There was such a concerted effort to get the deal done that most of the focus was completing the transaction, and now they are starting to refine some of the ideas they have to see if it works."
At the Circus Circus property of more than 100 acres, Schreck said Ruffin will "put some new life" into the property" that will include refurbishing rooms and installing a 2,000-seat theater. He doesn't know what will be done to the undeveloped 37 acres on the site.
"Circus Circus will still be focused on lower-cost rooms because Phil thinks there's a need for that," Schreck said. "He is not trying to compete with Treasure Island."
Schreck said Ruffin will upgrade the Slots-A-Fun casino adjacent to Circus Circus "and get it back to making a substantial amount of money like it did in the past. He will probably gut that and put in all types of participation machines and make it a nice addition."
Between the upgrades to Circus Circus, opening of Resorts World and expansion of the convention center that's next store to the Drew, that will transform the north end of the Strip that's lacked business for a long time, Schreck said.
"You can see by the failure at SLS and the problem they had without any walk traffic (or) a reason for people to come down to that end of the Strip," Schreck said. " You will have Resorts World, the Drew and convention center revitalization that will be huge and generate a lot of traffic flow."
Schreck said the licensing process of Steven Witkoff, the Drew's developer, will move forward in January with a preliminary finding suitability hearing as a step to enable construction to move forward more smoothly. Two months ago, gaming executive Bobby Baldwin was named CEO.
The former Fontainebleau is planned for 3,780 rooms, a casino, restaurants, shops, pools, nightlife options, spa and wellness offerings and more than 550,000 square feet of convention and meeting space.
"They remain a year behind because when they got into what they wanted to do the design people said it will take a little bit longer," Schreck said. "It's going to be a fantastic property."
Schreck said the Drew will have the biggest ballroom in the world with no support beams and convention space that can serviced and changed over within a day instead of the normal three days.
The construction cost will be $800,000 per room for the Drew; whereas across the street (at Resorts World) it will be $1.3 million to $1.4 million, Schreck said.
"It's difficult to build from the ground up and make any money. He (Witkoff)picked up (a $1.4 billion property) for $600 million."
Marriott is an equity owner and will run the hotel that will have many dedicated high-level rooms in the resort, which Schreck compared to the Bellagio and Wynn Las Vegas. There also will be a pedestrian bridge to the convention center to capitalize on that built-in customer base, he said.