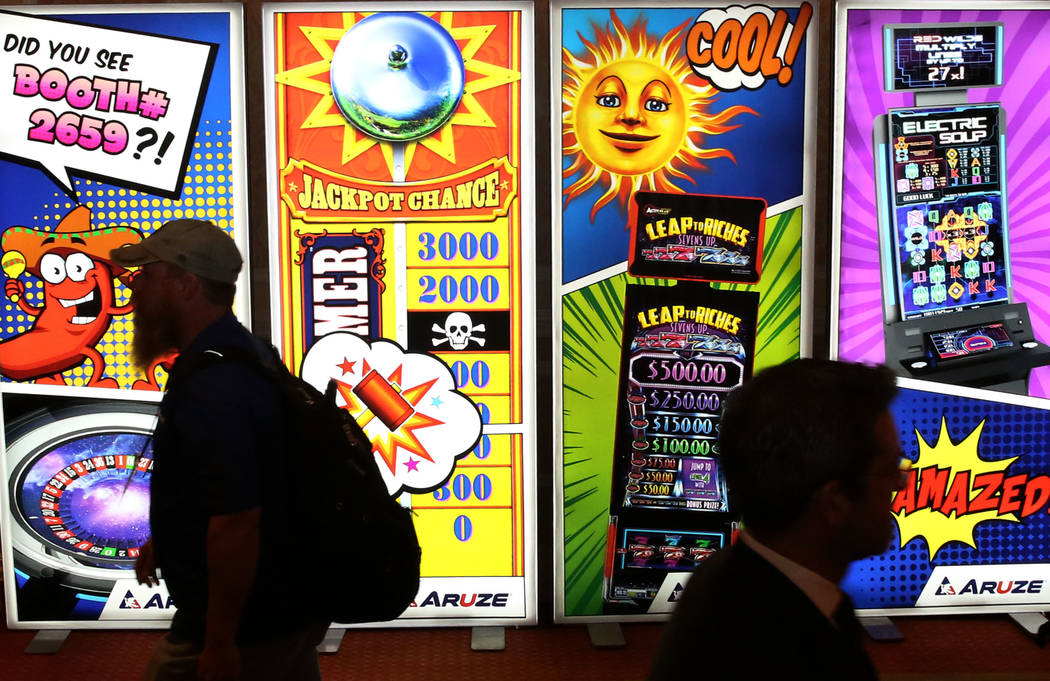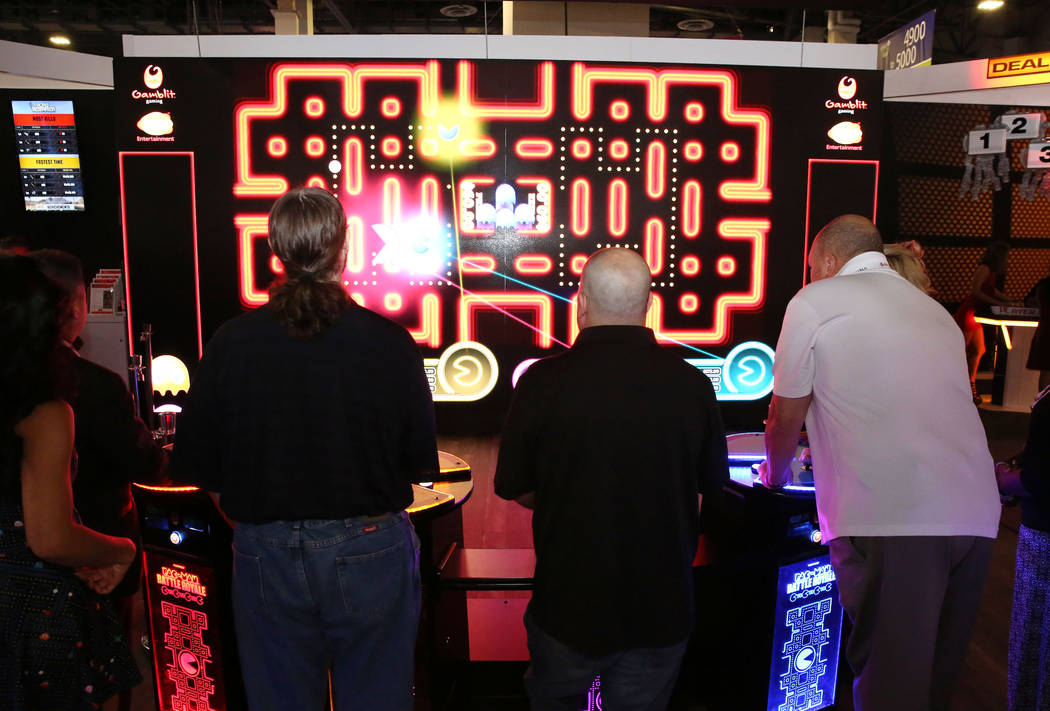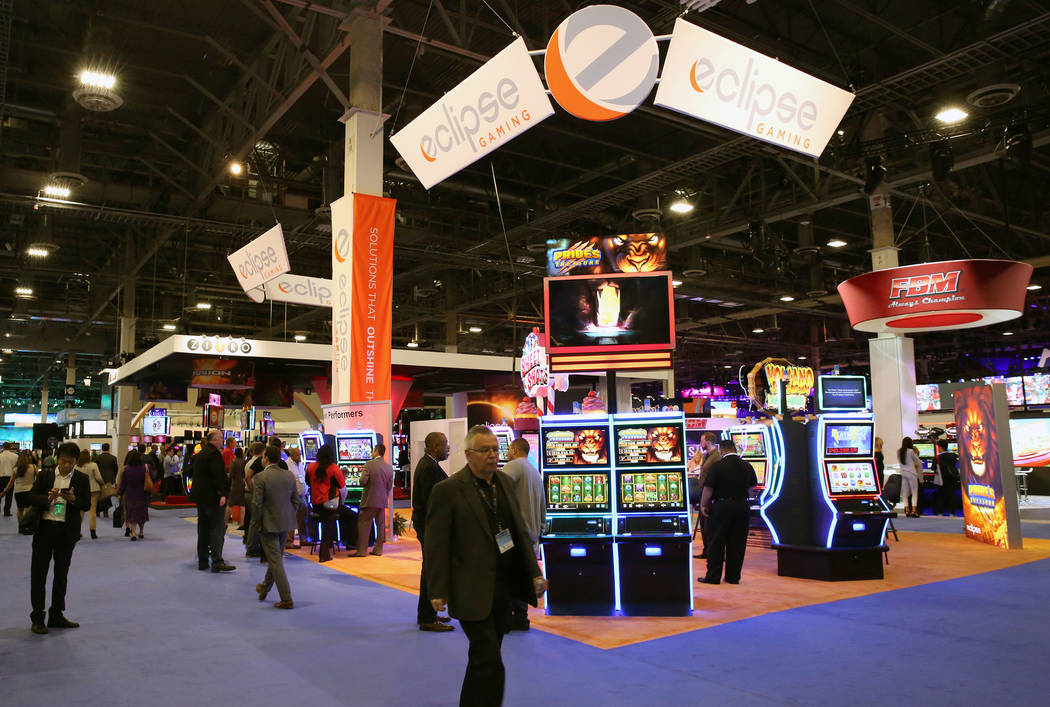 This year's Global Gaming Expo, which kicks off Monday at the Sands Expo and Convention Center, will bring more than 26,000 people from across the world to the Strip as casinos and suppliers try to capitalize on expanded sports betting in the U.S.
The U.S. Supreme Court's decision in May to overturn the federal ban on most sports betting outside of Nevada has opened the floodgates to expansion in other states, including New Jersey, Delaware, Pennsylvania and Mississippi. That's made organizers bill this year's event as one of the biggest and most exciting expos.
There will be about 400 booths of suppliers from slot manufacturers to sports betting technology set up at the international trade show of the American Gaming Association that runs next Tuesday through Thursday.
A sports betting symposium runs four days, starting Monday, with educational seminars that provide gaming professionals tools to consider business operations to capitalize on the newfound betting option. Sessions will cover the business and legislative aspects of sports betting and offer an interactive, guided tour of the G2E expo hall to connect attendees with the top suppliers of sports betting technology, according to Korbi Carrison, the expo's event director.
"The Supreme Court opened up that door in May, and there's a great need for education in that space," Carrison said. "The symposium dives deep into the questions that are arising with the new world in place in the United States. It is a great opportunity for those stakeholders in that space to gather and learn."
Jennifer Roberts, an associate director of the International Center for Gaming Regulation at UNLV and who will be moderating sports betting panels, said G2E is an important gathering for stakeholders in the gaming industry.
"It's great to see what the industry is moving toward and see what the technologies that are coming out," Roberts said. "This is the largest gathering of the casino industry in one place and the time to put your products into the market."
This year's Innovation Lab will feature technological breakthroughs, showcasing the future of casinos and sports betting. This year's lab innovations include the use of beacons and artificial intelligence.
"I think we will continue to see a rollout of skilled gaming, esports and things that will help capture younger players such as virtual reality and augmented reality," Roberts said. "Clearly, slot machines will always be slot machines and table games will be table games. There might be more of an intersection of technology with those, but you'll still see the standard technology."
Las Vegas slot manufacturers will unveil their new cabinets and games that will be introduced later this year and in 2019.
There's a much different atmosphere this year than in 2017 on the eve of the expo on Oct. 1 when a gunman shot and killed 58 people on the south Strip.
"We do go into this with a bit of a somber tone, remembering the victims and survivors of last year's tragic event," Carrison said. "It was a difficult time for our entire industry, and we're seeing the industry is healing and looking to provide a space for people to come together again at G2E."
This year's G2E comes days after a report from the Nevada Gaming Control Board showed August gaming revenue on the Strip fell 12.4 percent for the month. For the year, gaming revenue is up 0.9 percent over the first eight months of 2017.
"Gaming revenues were slightly down, and that's sometimes happens, and hopefully it's not a trend," Roberts said. "Summer is always difficult with the hot temperatures, and we're always constantly adjusting to the market demand. We'll see if there are any changes as a result."
Some detractors have blamed Strip properties for their parking fees and resort fees from discouraging some Californians from making the weekend trip to Las Vegas.
Registration continues with a $225 cost for attending the expo floor and $1,099 for the sports betting symposium.
"The top three reasons people attend G2E is to explore what is new in the industry, to reconnect with colleagues and to learn," Carrison said.