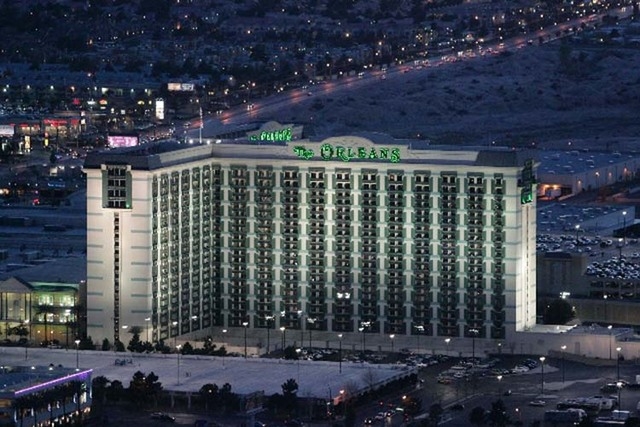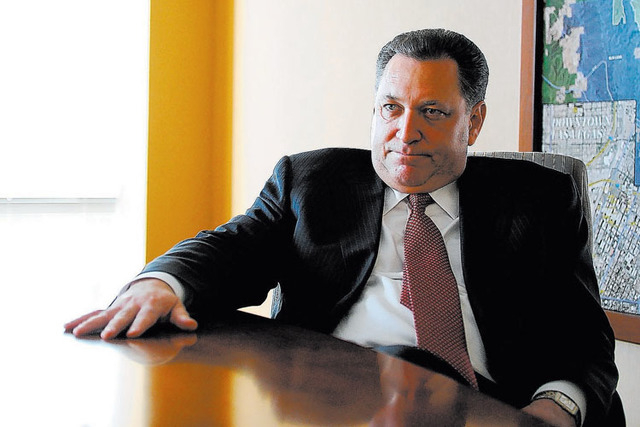 In April, Boyd Gaming Corp. CEO Keith Smith said customer spending in Southern Nevada was on an upswing, which bodes well for the company's three Coast Casinos properties and Sam's Town.
"There is still considerable room for improvement with the consumer and we need to see more durability," Smith said during Boyd's first quarter earnings conference call. "But the trends are encouraging and continue to move in the right direction."
Earlier this month, Boyd's stock price went over the $15 per share mark, a 52-week high. In the last three months, the company's stock value is up 7 percent, but it's also up more than 35 percent from a year ago.
A research report by Credit Suisse gaming analyst Joel Simkins also helped boost investor confidence. Simkins raised Boyd's target price to $18 a share.
"We believe the Las Vegas locals market is gradually improving," Simkins said. "Boyd will continue to benefit from the rising tide of employment in and around Las Vegas as the Strip reoccupies and economic activity gains steam."
Smith cited a strengthening in the Southern Nevada economy, adding that the local population is growing, more people have jobs, visitation is rising and consumers are spending more. His remarks echoed similar comments made in May by Station Casinos officials. The company is Boyd's chief rival in the locals market.
When asked about Wynn Resorts Ltd. Chairman Steve Wynn's well publicized remarks that Las Vegas was "weak" and there weren't overbearing signs of an economic recovery, Smith said proof was in the numbers. Boyd is seeing "continued growth throughout" the locals business, especially in nongaming areas.
"Results of the Orleans and Gold Coast were solid in the first quarter with growth in gaming and nongaming revenue at both properties," Smith said.
Boyd Gaming is multi-jurisdictional. The company has 21 casinos in Nevada, Illinois, Indiana, Iowa, Kansas, Louisiana and Mississippi. In Atlantic City, Boyd operates the market-leading Borgata and owns half of the property (the other 50 percent is owned by MGM Resorts International).
Simkins said there are several reasons for investors to be optimistic about Boyd Gaming besides the improving Las Vegas locals market. There has been stabilization in the south and Midwest regional gaming markets and Borgata reigns atop challenged Atlantic City.
"Borgata is gobbling up (market) share in Atlantic City," Simkins said.
All the signs lend credence to Boyd attaining its projected 2015 cash flow of between $542 million and $567 million.
The Boyd locals casinos, coupled with its three downtown properties, account for 21 percent of the cash flow projections.
Simkins said Boyd remains "indifferent" to the highly volatile baccarat trends that move the monthly gaming revenue needle of the Strip. The start of construction on the $4 billion Resorts World Las Vegas and continued strong Strip visitation numbers boost Boyd's prospects.
"As long as the tide is rising on the Strip, including better employment, tourism, and hotel room rates — allowing Boyd to push average daily room rates at its off-Strip locations — Boyd should benefit," Simkins said.
As for the Las Vegas housing market — a key indicator for the health of the locals casino industry — Simkins said it will be "many years" before it approaches the heights experienced in 2006 and 2007.
The good news is that median home prices of approximately $212,000 — a nearly 11 percent year-over-year increase — makes home buying "a very affordable" proposition for younger buyers, families and retirees.
"(That) should help drive population growth long-term, making Boyd a key beneficiary of this trend," Simkins said.
The other good news on the local front for Boyd, which has nearly 18,300 employees nationwide, is that zero new locals casinos are on the drawing board. Competition for the locals customer remains in place among Boyd, Station Casinos, the Cannery properties, M Resort, Rampart and Arizona Charlie's.
"The most desirable (casino) locations are spoken for and there is limited appetite for new projects," Simkins said.
Boyd Gaming officials said last year the company began evaluating a split of its casinos into a real estate investment trust. No decision has been reached. REIT discussions often cause movement in stock prices in either direction.
Simkins doesn't see a REIT in Boyd's near future.
"Given that activist involvement has died down and gaming REITs as an asset class are still taking time to prove out, we don't see Boyd choosing this path near-term," he said.
Contact reporter Howard Stutz at hstutz@reviewjournal.com or 702-477-3871. Follow @howardstutz on Twitter.