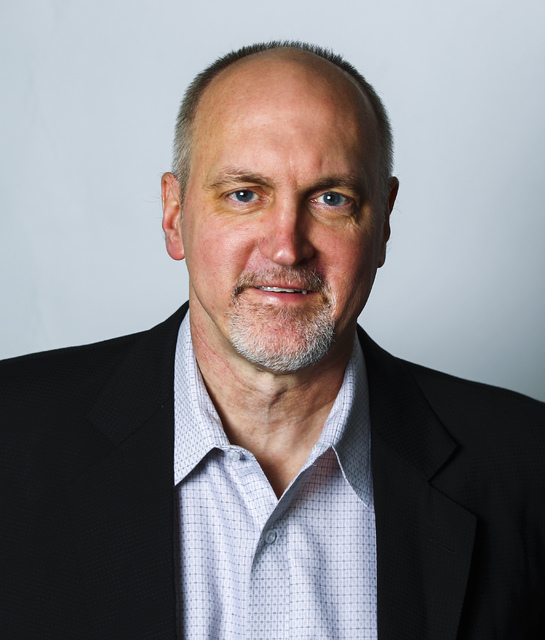 While some people celebrate a birthday month, Las Vegas casinos have celebrated a birthday year, and it's not done.
December marks the 15th birthday of Green Valley Ranch Resort, which opened to the public Dec. 18, 2001, to much fanfare as a high-end locals casino.
When the Gold Coast opened Dec. 21, 1986, it was the first locals casino on the west side of the valley, on Flamingo Road. Ten years later, on Dec. 28, 1996, The Orleans opened on Tropicana Avenue west of the Strip.
Green Valley Ranch Resort was Station Casinos' second upscale locals casino, after its first venture with Sunset Station opened in 1997.
That continued to pave the way for the upscale market for locals casinos and led to Station's Red Rock Resort in Summerlin, which celebrated its 10th anniversary in April.
Three years after it opened, the surrounding property of Green Valley Ranch became home to The District shopping center, which became a retail and dining destination for the southern part of the valley.
The opening of Green Valley Ranch was a star-studded event. Supermodel Cindy Crawford attended, as did Hollywood celebrities Antonio Banderas, Melanie Griffith, Kate Hudson and Vivica A. Fox.
In addition, former Los Angeles Lakers star Earvin "Magic" Johnson and musicians Toby Keith, Kenny G and Sammy Hagar were there.
The property has developed quite the television history in its 15 years. The reality television show "American Casino" for the Discovery Channel and Travel Channel filmed there in 2004 and generated national attention for the property over the three seasons it aired. The CBS hit show "CSI" filmed at the casino at times.
Green Valley Ranch opened as a 50,000-square-foot casino with 200 hotel rooms, 2,500 slots and video poker machines, seven restaurants, a fast-food court and 10-screen movie theater.
The second phase opened in December 2004 with a $125 million expansion that added a second hotel tower with 296 rooms. In the spring 2007, the third phase opened after a $110 million expansion with a parking garage and new race and sports book.
It has a new look today that's part of a $20 million makeover. The hotel has a new lobby with a new bar.
Two new restaurants are on the scene, and the race and sports book has been renovated with new screen technology.
Also this month, Green Valley Ranch will unveil its remodeled VIP suites.
The number of employees has grown to more than 1,700, and some 157 have been with Green Valley Ranch since the opening.
It's been a busy year for Station Casinos, which has celebrated a number of other birthdays this year, including its own 40th. Its original property, Palace Station, turned 40 July 1. The Palms, which Station acquired earlier this year, turned 15 on Nov. 15.
"We love a good celebration with our team members and guests, and this year was an exceptionally fun year," said Station Casinos spokeswoman Lori Nelson.
Boyd Gaming, which owns the Gold Coast and The Orleans, will hold a cake and champagne celebration Dec. 20. But like Green Valley Ranch Resort, they have promotions, cash giveaways and food and drink specials throughout the month.
The Orleans still has 125 employees who were there when the property opened 20 years ago. The Gold Coast has 25 left after 30 years.
Not all casinos marked their anniversaries this year with a celebration, but those that did include Caesars Place, which turned 50 in August. The privately owned El Cortez in downtown turned 75 and the Stratosphere tower turned 20.
The Flamingo turns 70 this month but it's waiting for its 75th birthday to celebrate the milestone.
Among the other birthdays listed this year: Golden Nugget, 70; Four Queens 50; Eldorado, 55; Monte Carlo, 20; Silver Sevens, 35; Arizona Charlie's Boulder, 15; Binions, 65; and Fremont, 60.
The Gold Spike turned 40, but it no longer operates as a casino. The Tuscany turns 15 this month, but it opened without a casino.
The Golden Gate in downtown celebrated its 110th anniversary, but it opened as the Nevada Hotel in 1906.
Gaming in Japan
While MGM CEO Jim Murren was busy opening the MGM National Harbor resort in Maryland, he told an online news site, GamblingCompliance, he's optimistic about Japan legalizing resort casinos for the first time in its history. Japan needs to decide on a number of casinos and criteria for licensing once taking the first step toward approval this month, he said.
"There will likely be a dozen or so locations, both large and small," Murren told GamblingCompliance. "Of the larger metropolitan markets, the ones that are getting the great focus from everyone, including ourselves, are Osaka, greater Tokyo and Yokohama."
Murren told the publication that Yokohama "is certainly in the mix of being a preferred location for large companies."
It had to end sometime
October marked the first year-over-year decline in visitor numbers in five months, according to the Las Vegas Convention and Visitors Authority.
The number declined less than 1 percent, to 3.8 million, and the decline was due in part to the Global Gaming Expo taking place in September rather than October. The area is still on track to break last year's record of 42.3 million.
None of that dampened the gaming win numbers, with the Gaming Control Board reporting that the Strip rose 14 percent to $562 million.
Despite the drop in visitation, the average daily room rate rose 2.5 percent to $139.
The Golden Gate in downtown celebrated its 110 anniversary but it opened as the Nevada Hotel in 1906.